My friend group is currently busting at the seams with pregnant gals and newborns! My friend Mackenzie and I threw our friend Erica a sweet woodland themed shower for her baby boy, Hudson, that will be arriving in late July.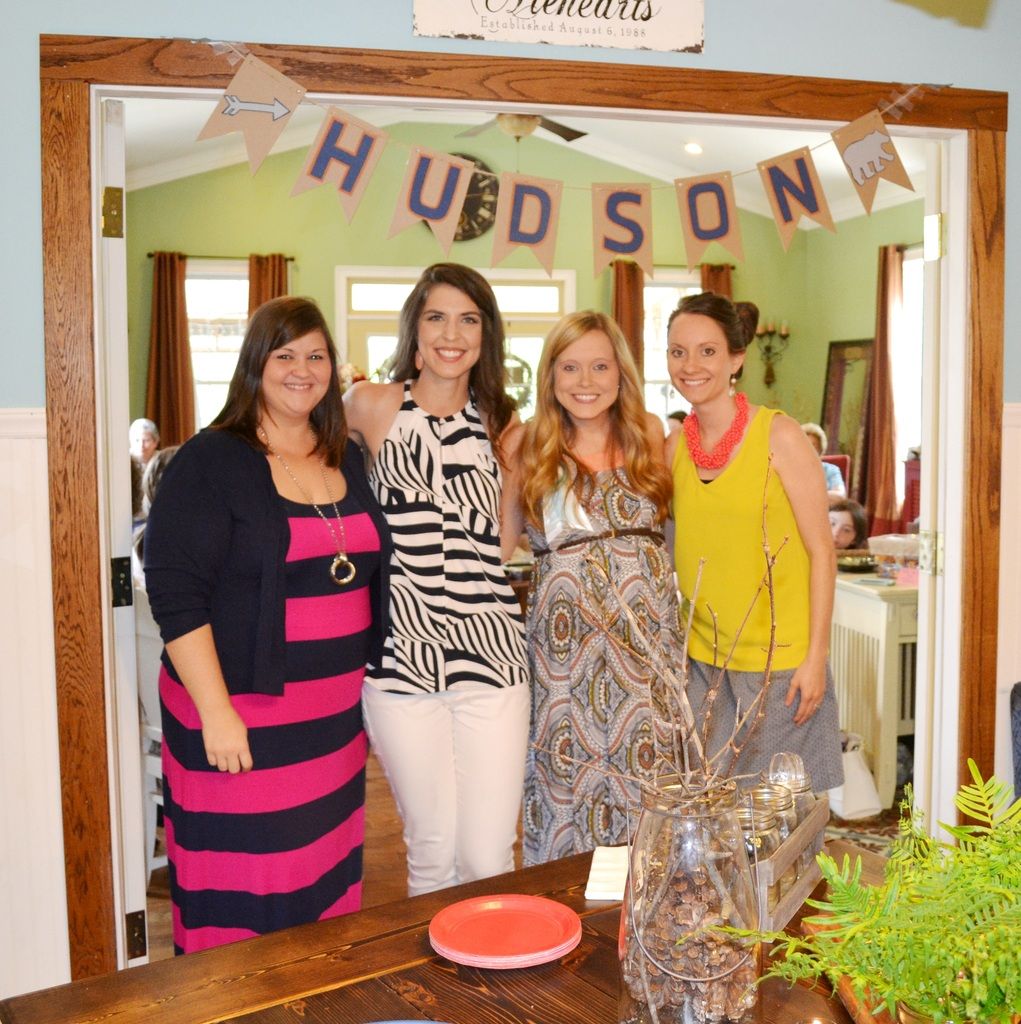 This is the second shower Mackenzie and I have thrown in the last several months, and for both showers we have decided to use the theme of the nursery as the theme of the shower. It has worked out perfectly both times, and we've sent the mama-to-be home with most of the shower decorations to re-purpose in the nursery. I think that's a win-win!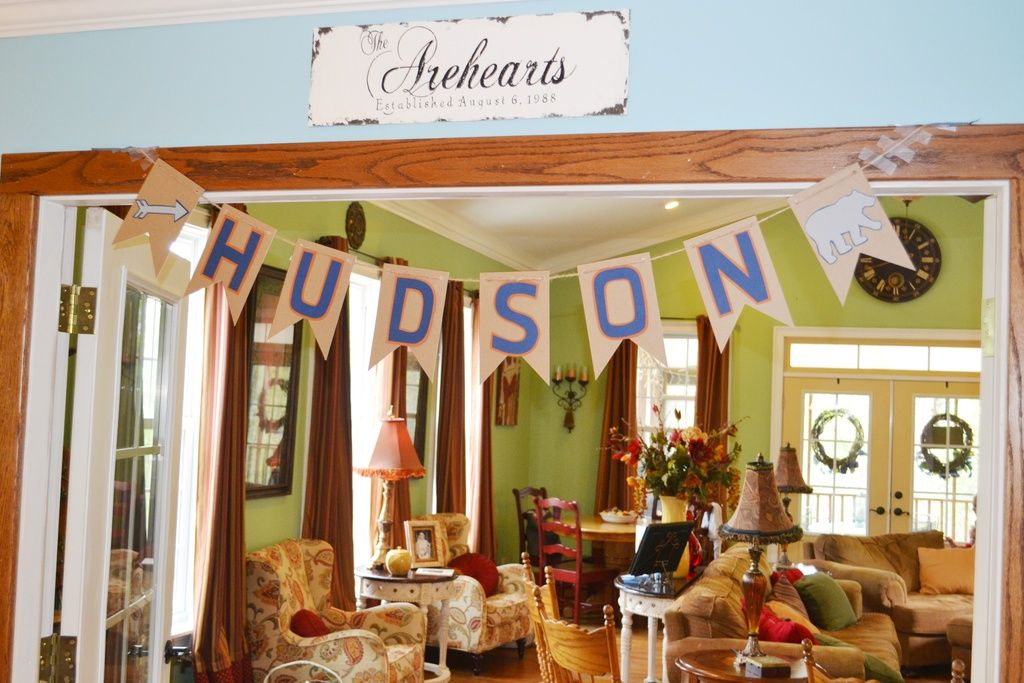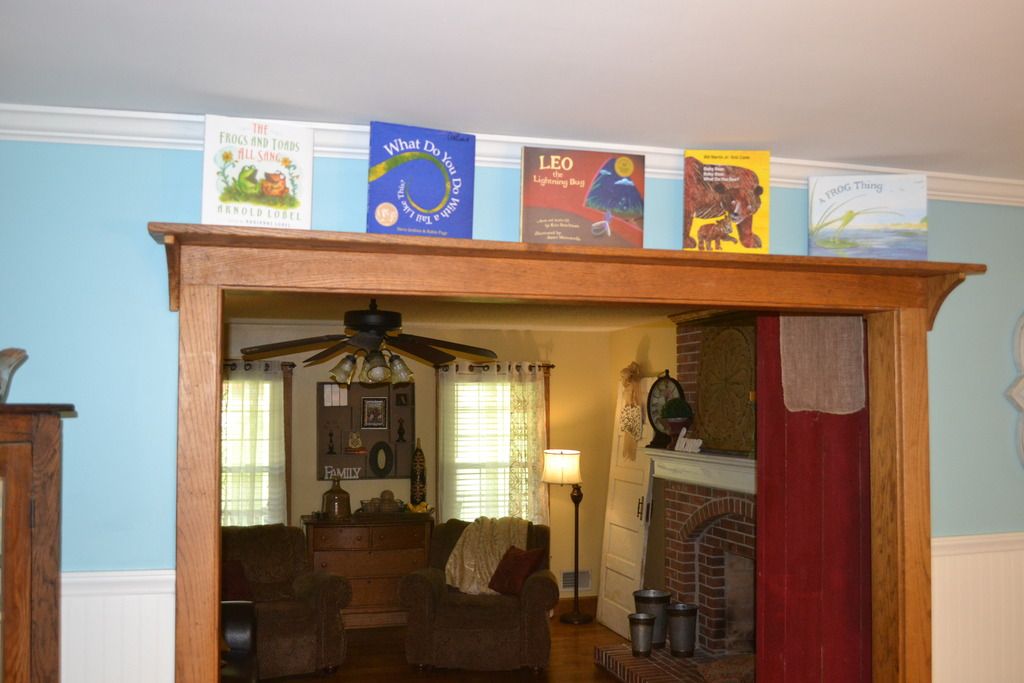 For this shower, Mackenzie made a banner with Hudson's name and I found the cutest woodland felt banner that we hung on the yogurt bar! I printed out a little fox and deer picture for decor, and we had wood pieces cut to spell out baby. We also put all sorts of animal themed books around the house. Down the center of the food table we put vases filled with sticks and greenery; in between each one we had little stumps with tea lights on them.
The shower was in the late morning so we had a variety of brunch food. My favorite was probably the yogurt bar that Mackenzie's mom did, such a fun idea! She also creatively named each topic to play along with the theme :)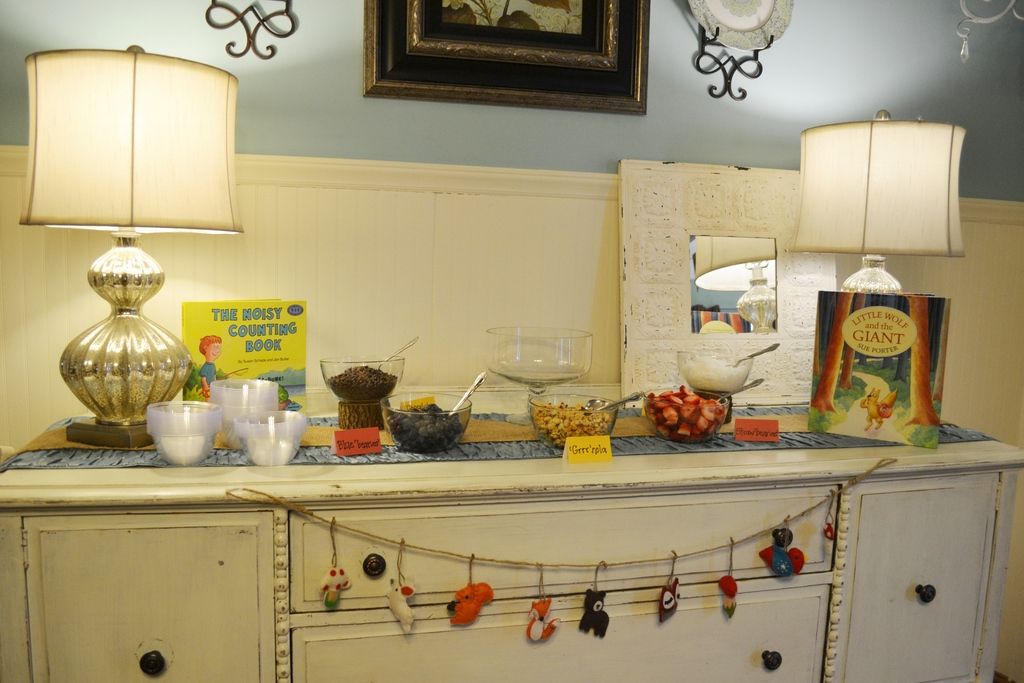 We also played the game where we spelled out Hudson's name and inside each bag was a baby gift that started with the letter on the bag. Mackenzie originally found this idea for
Griffyn's shower
, and it went over just as well at Erica's! I think I'll likely incorporate this game in all future baby showers I throw.
We had such a fun morning showering Erica and little man Hudson. She was gifted so many beautiful things, and the theme of the day must have been crocheted gifts because she got some truly beautiful handmade blankets! We had quite a few talented guests in attendance :) We can't wait until Hudson makes his arrival and to be able to love on him!