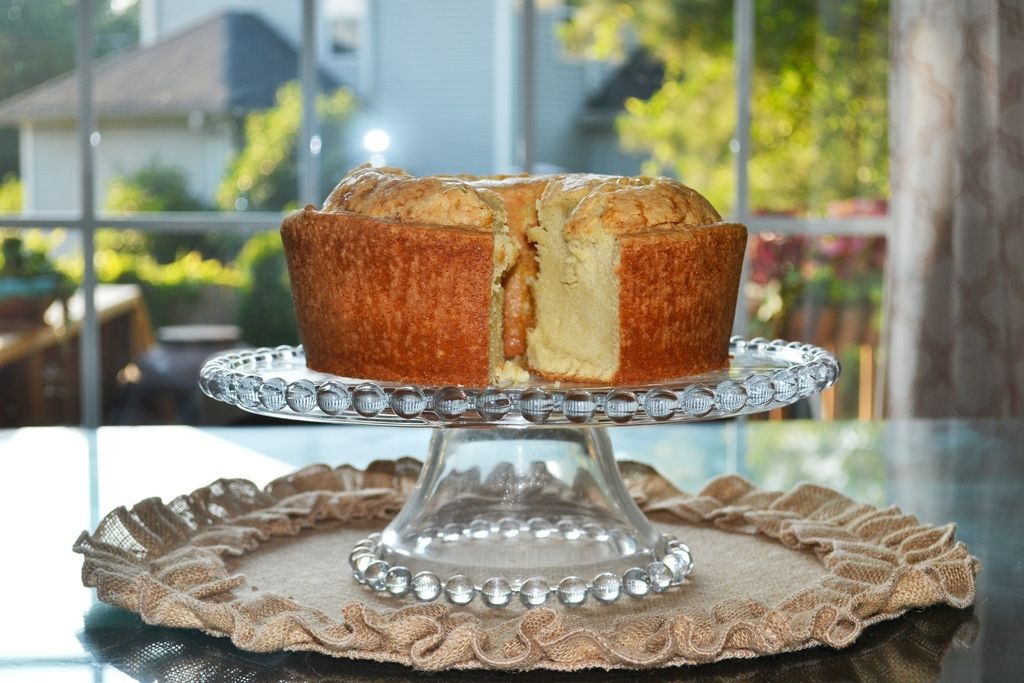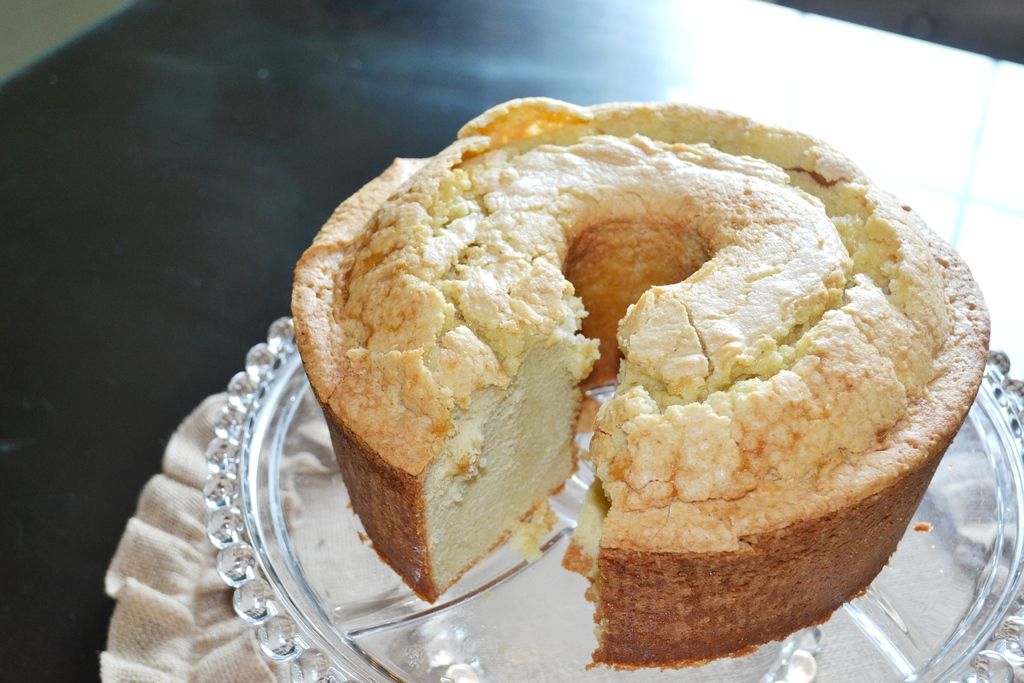 I have been in quite the baking mood as of late, so my mixer has been getting a bit of a workout and I've washed so many baking dishes that I'm considering hiring a maid; solely to wash my dishes. Kidding, of course, although that would be fantastic :)
Friends, my Granny B. makes the best pound cake that I have ever had. And I love pound cake, so I've tried many. A few Christmases ago, she and I sat down and I finally wrote down the recipe so that I could store it away forever and ever. Well, on a whim this week I decided to try my hand at making one. It turned out perfectly, and I think it taste just like hers does! Store this recipe away when you need to bring a super star dish to your next get together with friends.
3 cups sugar
2 sticks of butter
6 eggs
3 cups sifted all purpose flour
8 oz. sour cream
1 teaspoon vanilla extract
1 teaspoon lemon extract
1/4 teaspoon baking soda
Pre-heat oven to 300 degrees
Combine sugar and butter
Add eggs one by one and beat the mixture after each egg is added
Add half of the sifted flour and half of the sour cream then mix
After it is slightly mixed, add the other half of flour and sour cream then mix again
Add vanilla and lemon extract and baking soda
Mix everything until it's all combined
Pour into greased tube pan (My granny recommends greasing with
Bakers Joy
)
Bake for an hour and a half (My oven took about an hour and thirty five minutes for it to be perfect)
Serve and enjoy!


Let me know if you ever try this recipe and how you like it. I may be biased but if you've ever tasted Granny's pound cake, you'd agree; it is the best!
*A few notes not to be missed.
- I was writing down this recipe quickly as my Granny was running through it and I made a note that says alternate sour cream and flour. So my interpretation of that was do 1/2 flour and 1/2 sour cream and mix, then do the other 1/2 of both and mix again.
- I loosened up the edges of the cake around the tube part of the pan and it came right out when I very carefully lifted the cake up, and Josh pulled the pan off the bottom.
- I have a random note I wrote on the recipe that says "1/2 blend" which I took to mean, blend it all really well. So basically after each ingredient I tried to mix it well, but not to the point where it was overdone.

- You don't want your cake to fall, so avoid opening the oven until the timer goes off, or just a touch before if you want to check it!