Happy Friday, everyone! Linking up for 5 on Friday today.
one.
I hosted this month's supper club yesterday. I did a big salad bar with crescent rolls and a girlfriend brought over lemon bars and an oreo chocolate dish for dessert! I always look forward to supper club each month and catching up with my girls. All my friends are pregnant currently or just had a baby, and the first baby of the bunch joined us last night! It was Murphy's first time being around a little one and I was really curious to see how he'd act. He was very good and I was quite proud of him - but his one bad habit? He kept taking Brayden's stuffed animals! Took it out of his car seat, dug in the diaper bag for one, and I could not stop laughing. If you know Murphy you know that saying he loves stuffed animals in an understatement, and he helped himself to Brayden's as soon as he got he chance, ha!


two.
I'm still swooning over our red front door and freshly pressured washed house. I'm so proud of this place we get to call home. This photo was right before the house was pressure washed actually, if you look at the photo in the post below, you'll see a huge difference!
three.
I'm throwing a baby shower with my friend Mackenzie for our friend Erica at the end of the month and it's a woodland theme. I've been busy pinning a few ideas and I just loved the way the invitation turned out!
four.
Mom and I are headed to our annual Memorial Day weekend shopping trip in a few weekends and I've been browsing Banana Republic's Factory online store so I'll be well equipped on what I want to snag when I get in the store. Last year they had 50% off the whole store and I'm hoping for the same sale this year. Mom and I always score big at the outlets during this holiday weekend. I think this top below is so pretty!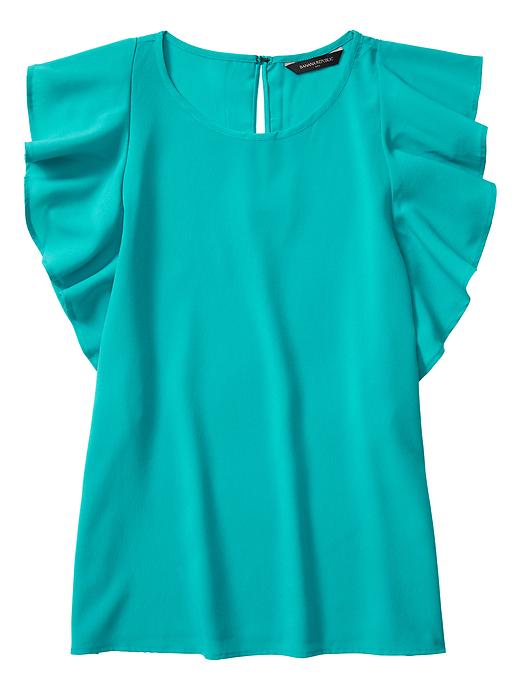 five.
I finally finished staining our deck a few weeks ago and it turned out so well! We decided against extended the deck because, well, just because ha! But we landed on doing a brick paver below the deck as our dining area. I think it will turn out beautifully, we've just got to nail down a time frame in which we want to get it done. Isn't that always the hard part?
-----------------------------------------------------------------------------------------------