Finally, I have gotten around to posting (more)of our home tour! I'm starting in our master bedroom, which is one of my favorite rooms in the house! It gets a ton of light and has high ceilings, two of my very favorite things. It also has great hardwood floors that came out of an old school house, I love the character it gives our room. All of our bedrooms have these floors, the owners before us had their grandparents put them in. We have quite a few wedding touches in this room, but what's a girl to do when she has a thousand wedding photos, all of which she loves? She prints them on canvas and puts them on all of the walls, of course ;)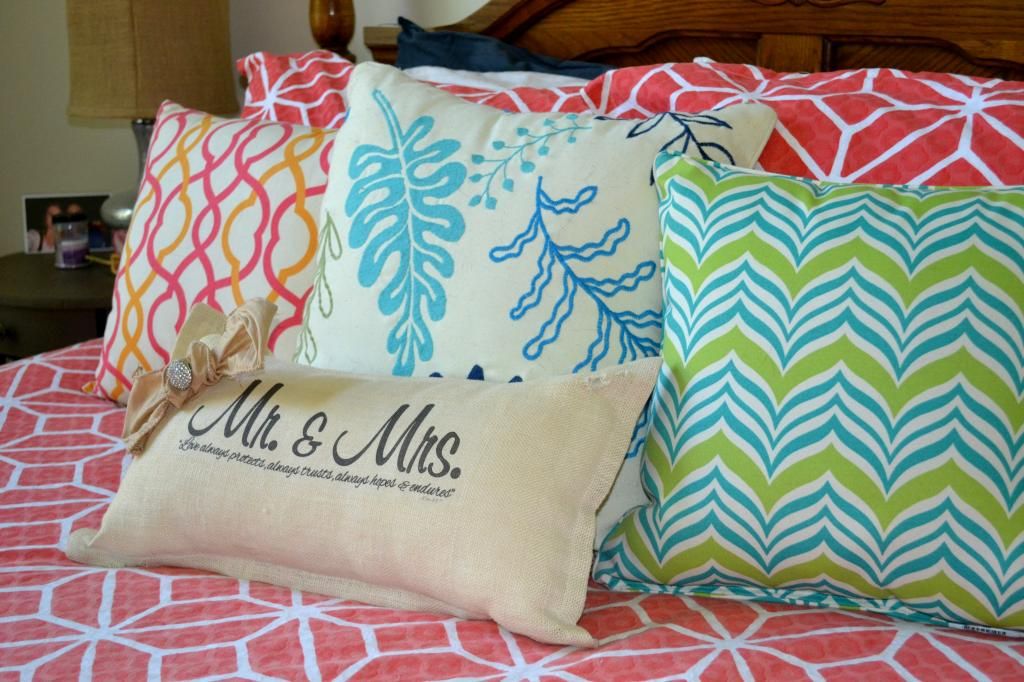 Oh how we went round and round when registering for bedding...I'm happy to report that I'm very glad Josh talked me into this one, I truly love it! It's Trina Turk from Belk and probably the softest bedding I've ever felt. Heavenly after a long day at work.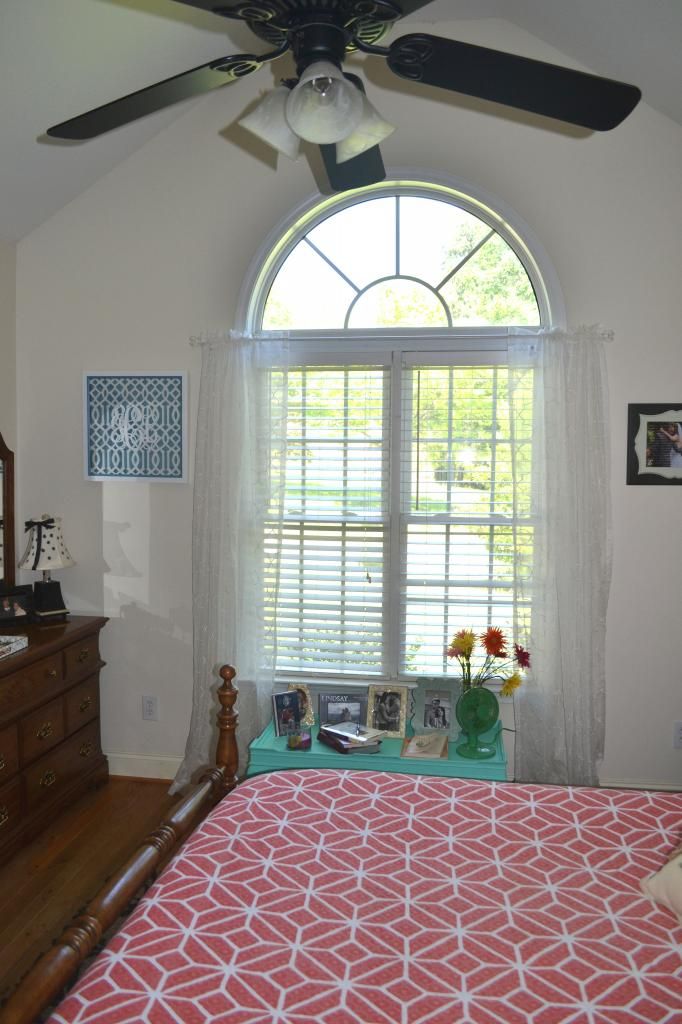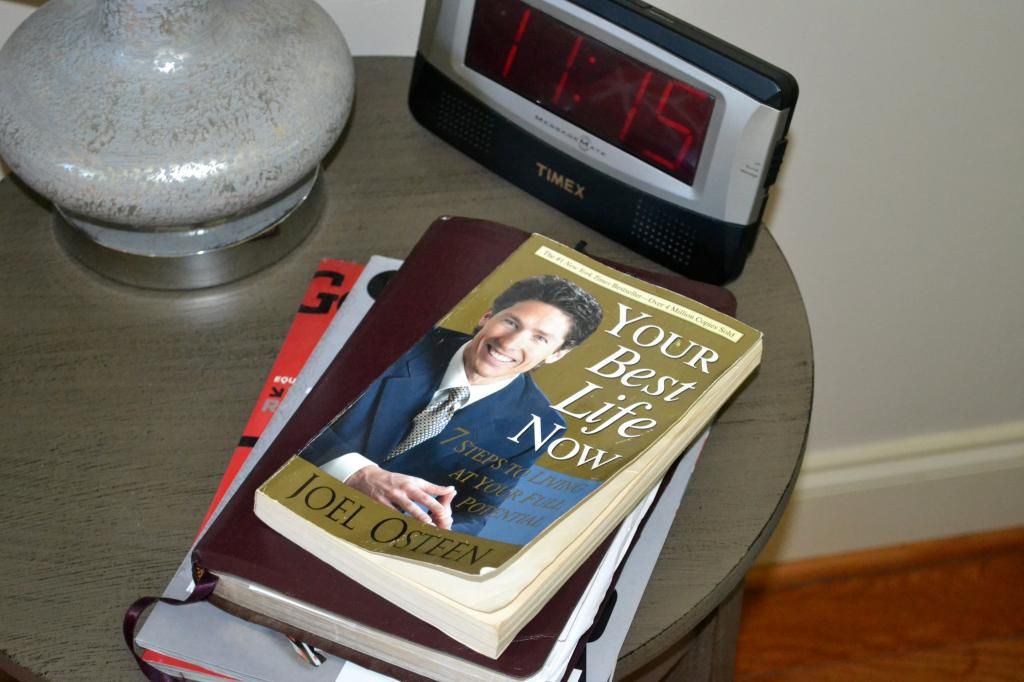 We have a master suite and our bathroom is just the right size for us. I'm a huge fan of his and hers touches in a bathroom and our shower curtain was an easy choice when we were doing our wedding registry. I really like how the colors from our bedroom flow into our bathroom.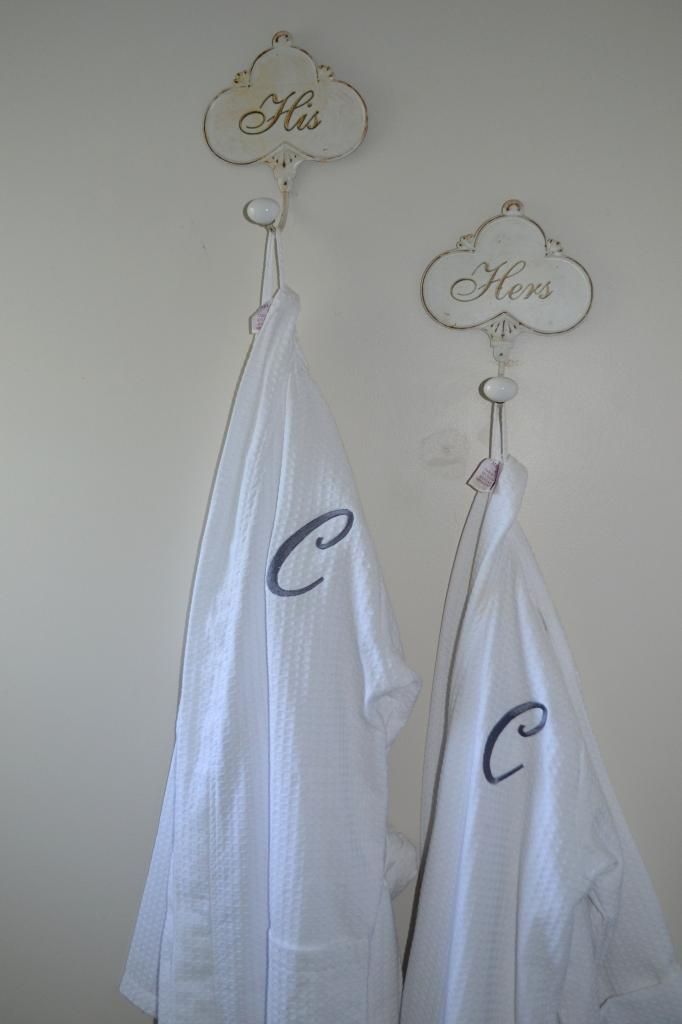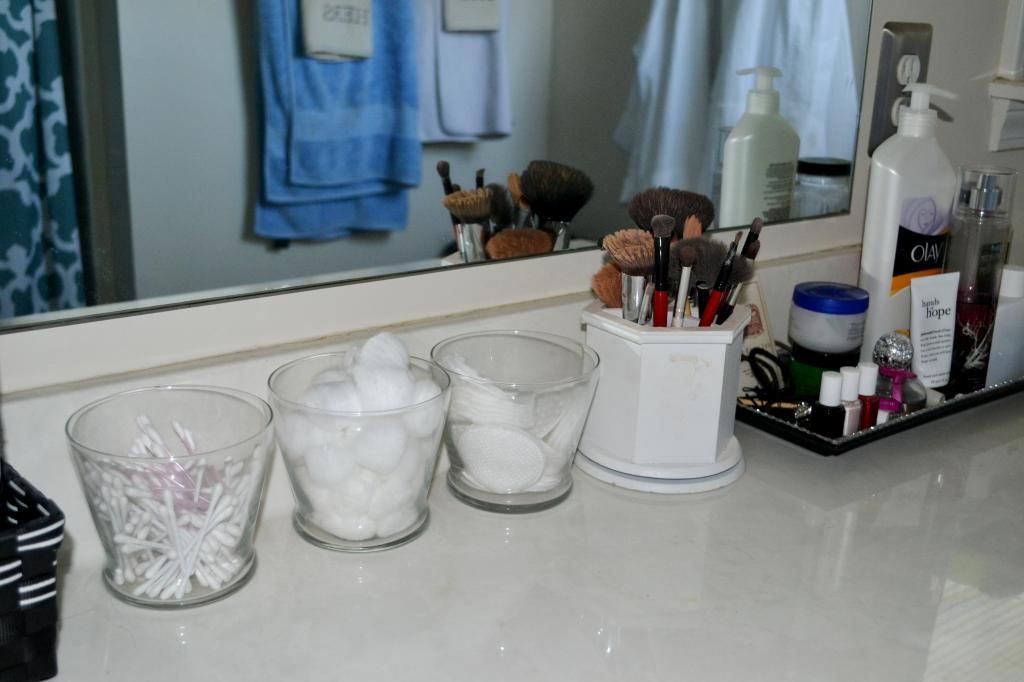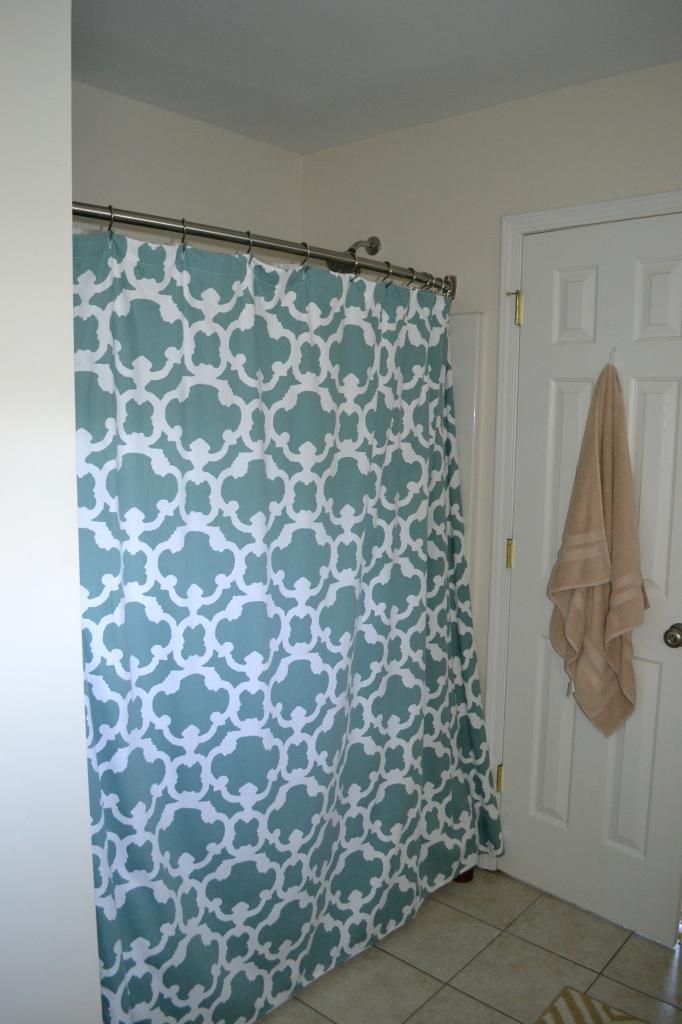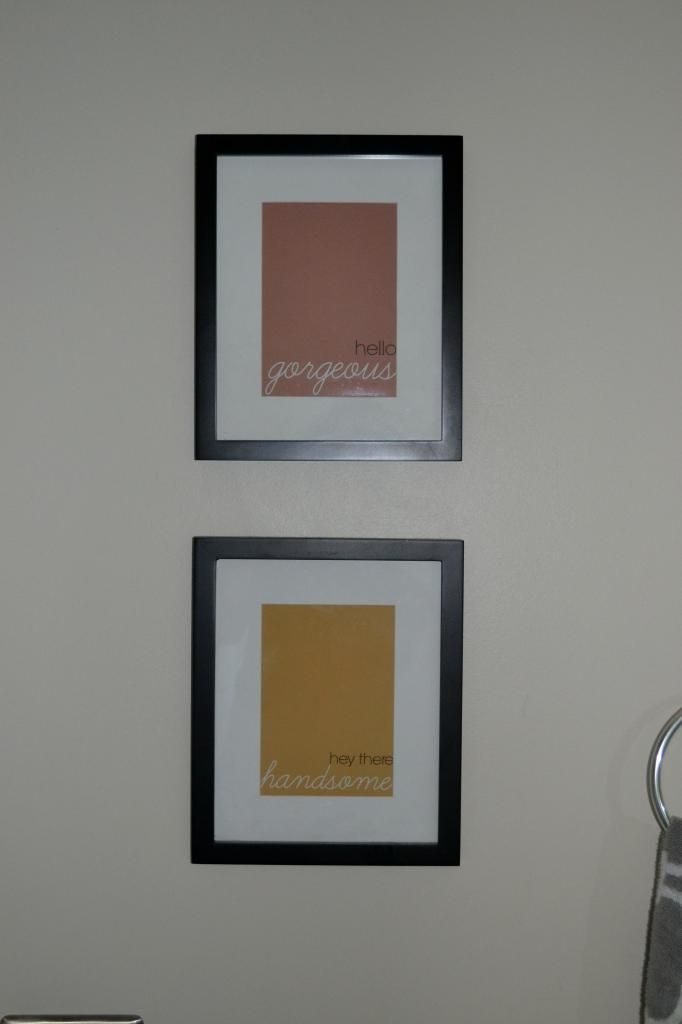 Decorating this space has been so much fun for me! I think it reflects mine and Josh's personality to a tee. As much as it seems "finished" to me now, if there's one thing I have learned from owning a home is that it is NEVER truly finished. For example, we'd love to paint our master bath a shade of coral...maybe a project for this winter? ;) Also to note, I'm extremely thankful that marrying Josh meant marrying a man with bedroom furniture that we didn't have to purchase ;)
woven basket: World Market
bedroom furniture: sweet grandparents
bedding: Trina Turk from Belk
his/hers towel hangers: Etsy
tan chevron bathroom rug: Target
bedroom rug: Tuesday Morning