Hey y'all! Happy Tuesday! Now that we're into June (craziness!), folks in the Colvin casa have been spending a lot of time outdoors, especially on our back deck. I adore fabulously decorated and well put together outdoor spaces. There's just something about an outdoor patio, deck or porch that makes my heart sing. And when it's set up like just another room of the house, I love it. I've been slowly putting our patio together for a while now and I love the way it has turned out.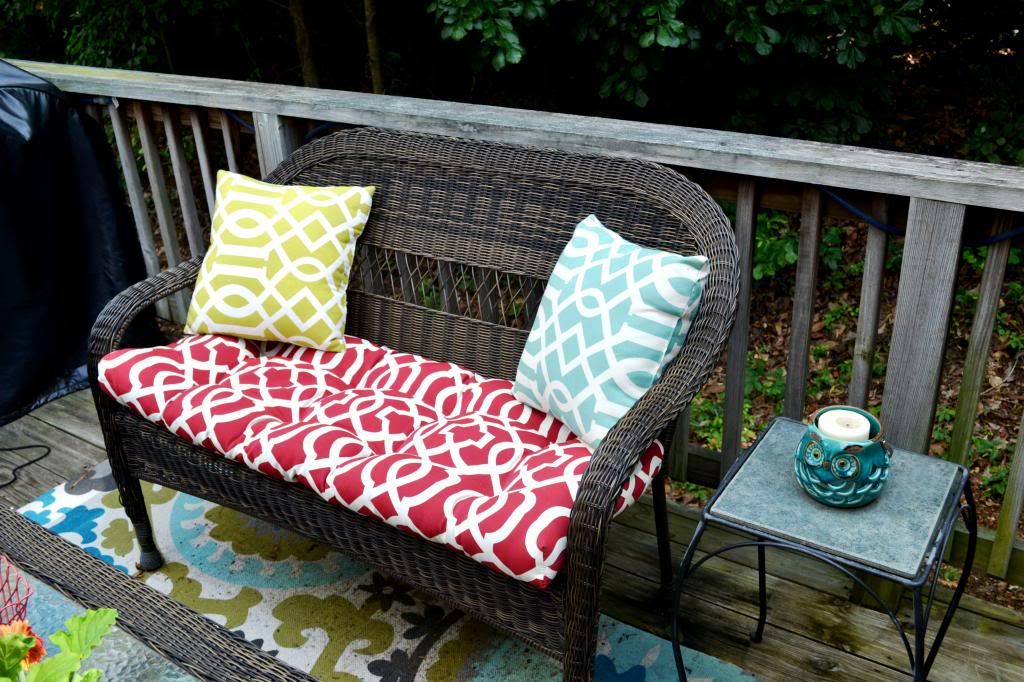 As much as I love the big, chunky outdoor couches and seating, they are just a touch outside of our budget but this set from Lowe's is perfect for us (and our budget)! The little buckets underneath the table are what we used for our sparklers at our wedding, the cushion is from Kirklands (as well as the cushions in the chairs around the table) and the pillows are from Carolina Pottery. I saw this rug when I was browsing Tuesday Morning one day and for a GREAT price ($40!) it came home and fit perfectly on the deck. Can we stop to all agree that rugs are so expensive?
Yeesh.
I don't know that I at first had in mind to mix blues, greens, yellows and reds but I truly love the way it all blends together. My MOH's parents gave us the patio table for free and the chairs were a wedding gift. Josh's mom gave us the umbrella and how perfect that she gave us red?!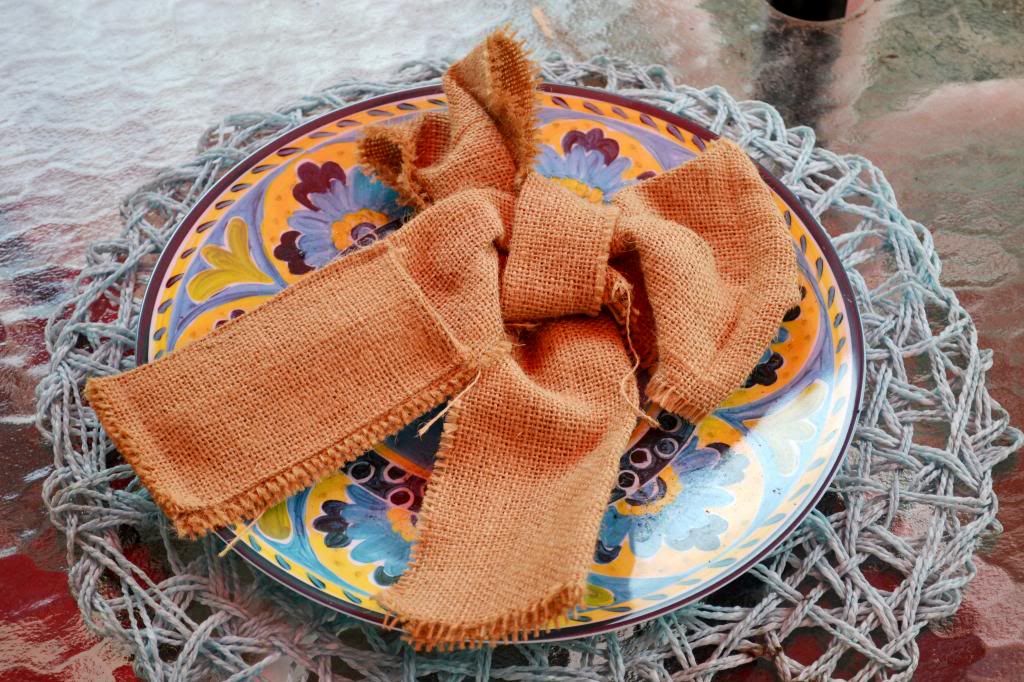 These darling burlap bows are silverware holders! You can kind of see right there on the left the little pocket that you put the silverware in. I had a spoon, fork and knife in them and one day Josh said "maybe we should bring in that silverware because we don't want someone to break into the house armed with our own silverware to hurt us" WHO thinks of that?! I have to admit, he had a point. So in the house they went.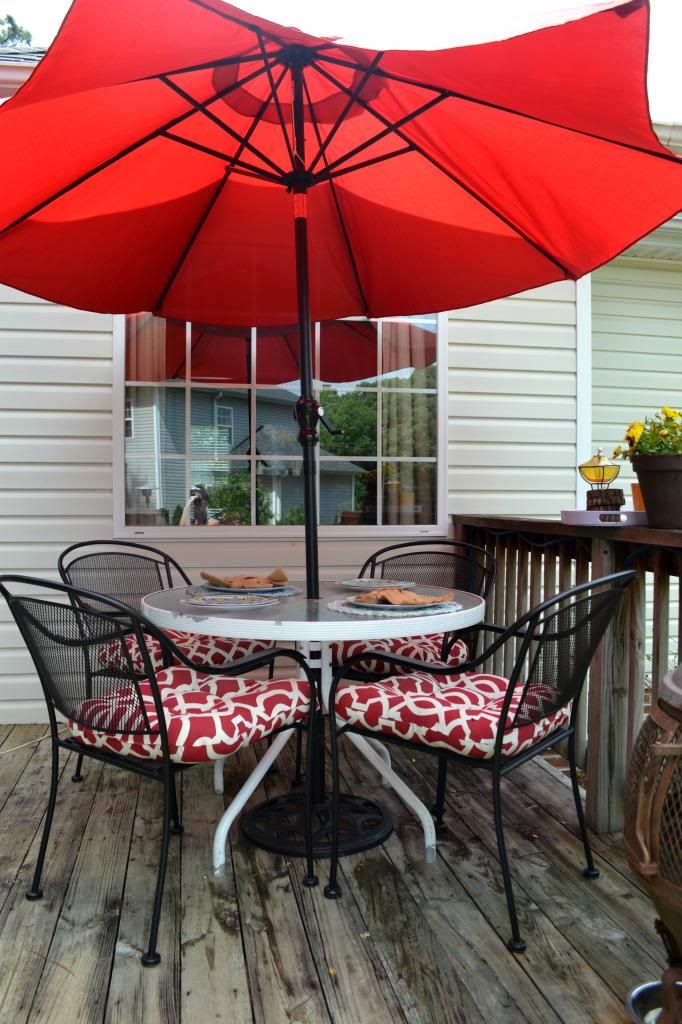 Can I let you guys in on a little secret? Our burlap palmetto tree sign? It's Glory Haus brand and retails for $45...I got this one at Hamricks for $3.40....YES, I purchased it for a little over THREE DOLLARS. I know, I still can't believe it either. I practically SKIPPED out of Hamricks the day I bought it. Now, I would never even know Hamricks sold Glory Haus things if it weren't for my savvy shopping and saving Mama, so thanks Mom!
I truly love this little space and as soon as the temperature around here warmed up, we've spent many nights out here eating dinner, reading, drinking wine and relaxing.