Two weekends ago I had the pleasure of helping to throw a bridal shower for one of the sweetest people on the planet, Miss Griffyn...who is just 3 weeks away from being a MRS!
We had her shower at a cute little place in town called Café Strudel. For dinner we had shrimp and grits and they were to die for. I could probably eat shrimp and grits for every meal if we're being honest. We kept the decorations pretty simple since it's sometimes hard to decorate a space that you haven't been in many times before but I think everything turned out wonderfully and she got some really great gifts. So much stuff for her new kitchen! Which is beautiful by the way, her and her fiancé just bought a new house!

The lighting was a bit tough to work with photography wise but I think we captured the essence of the day pretty well in some pictures for sweet Griffyn to keep forever and ever.


I recruited my husband to draw that very nicely done diamond on the chalkboard. My drawing skills are...terrible.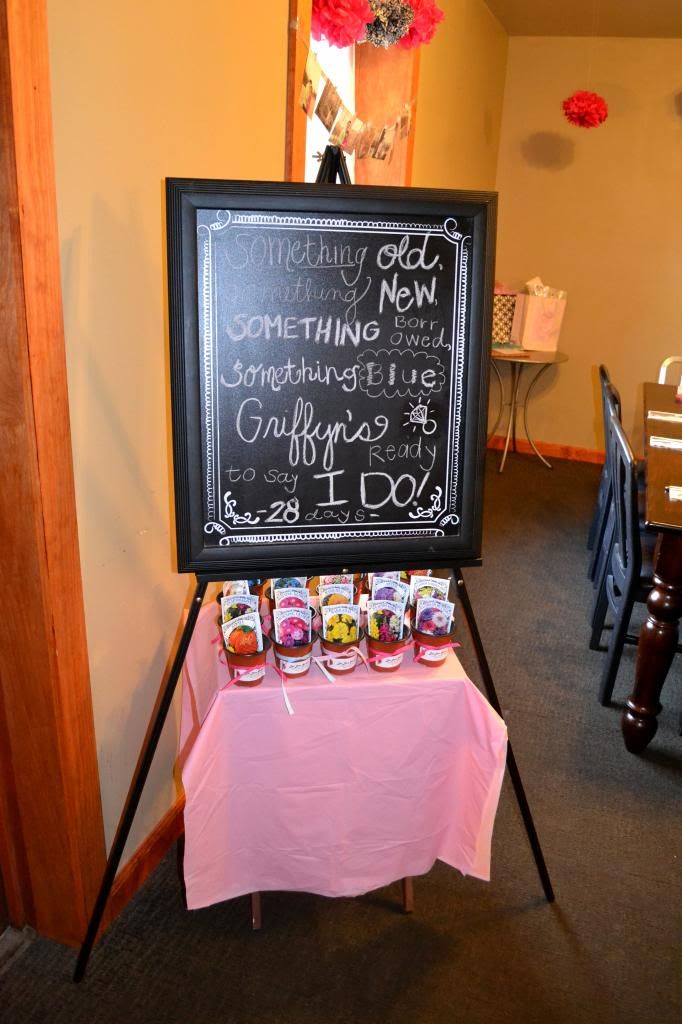 I made little favors out of small pots with different flower seeds in each one with a ribbon tied around it and a label that said "Let Love Grow". I was very pleased with how they turned out and hope everyone went home and planted themselves cute little flowers!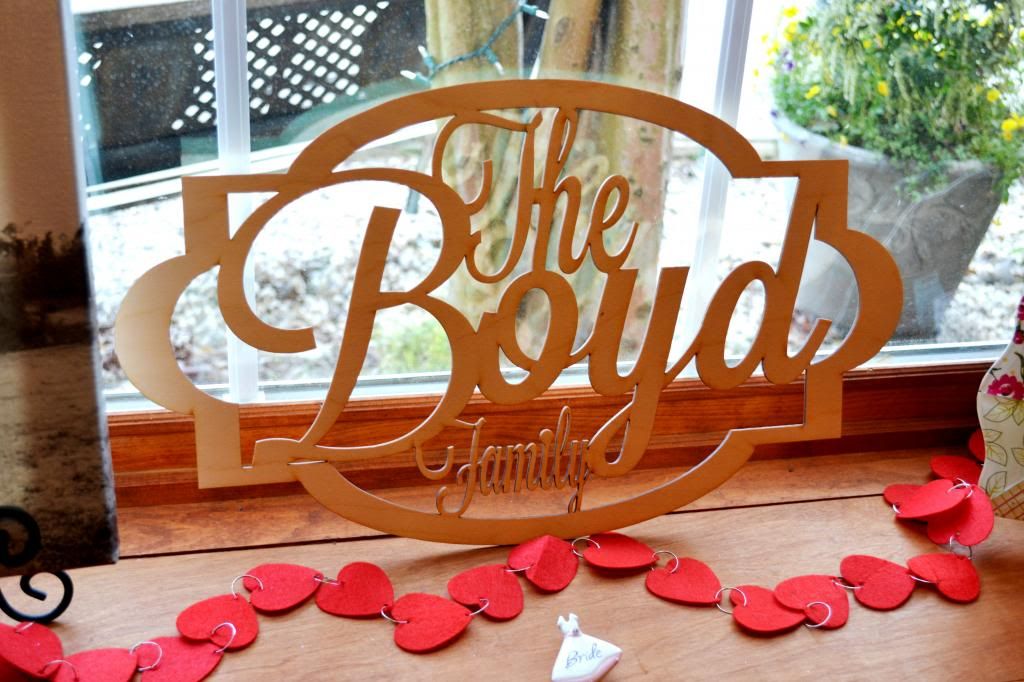 I had the Boyd sign and canvas made for her as gifts but they were too pretty to wrap and worked great as décor. As always, I used Fabness for the canvas and my expectations were exceeded with the way it turned out and I ordered the Boyd wooden sign on jane.com from one of their vendors and think it would look so pretty in a wreath!