Celebrating holidays for the first time as married people really makes my heart sing. It brings my so much happiness and Easter was no exception. We got up before the sun on Sunday morning and headed to the sunrise service at church. It was a wonderful service with delicious breakfast served afterwards. We headed home and then parked it at our kitchen table. I brewed a hot cup of coffee and sat down at the table and soaked in the words that were pouring off of the Bible as Josh read Jesus' resurrection story. He prayed afterwards and I had all intentions of rounding out our prayer time but when he squeezed my hand indicating my turn to pray...I just said "amen" because his prayer was so beautiful and took the words right from my lips.
Then we headed back to sit in our bed for a few minutes of quiet before we started getting ready for church. We opened our bedroom blinds just a touch and sat underneath the covers sipping on coffee while Murphy tried as hard as he could to snag a few sips. Once we got up and ready we headed on to church, took our annual Easter pictures in front of the cross and after service we went to mom and dads house. My Easter treats turned out really well and I think everyone enjoyed them!
Mom and Dad made Josh and I a killer Easter basket and had the cutest giraffe tucked inside for Murphy. This is the first year that Josh and I haven't given Easter baskets to each other but he did gift me a new Camelbak water bottle because a certain puppy dog ate my last one... And I gave him some new golf balls.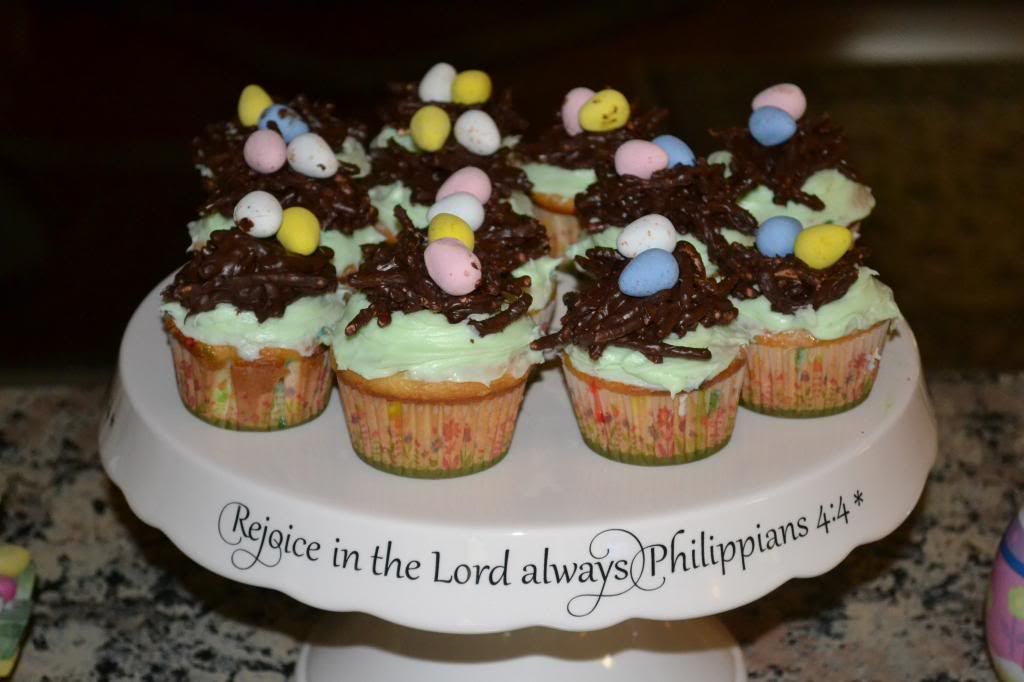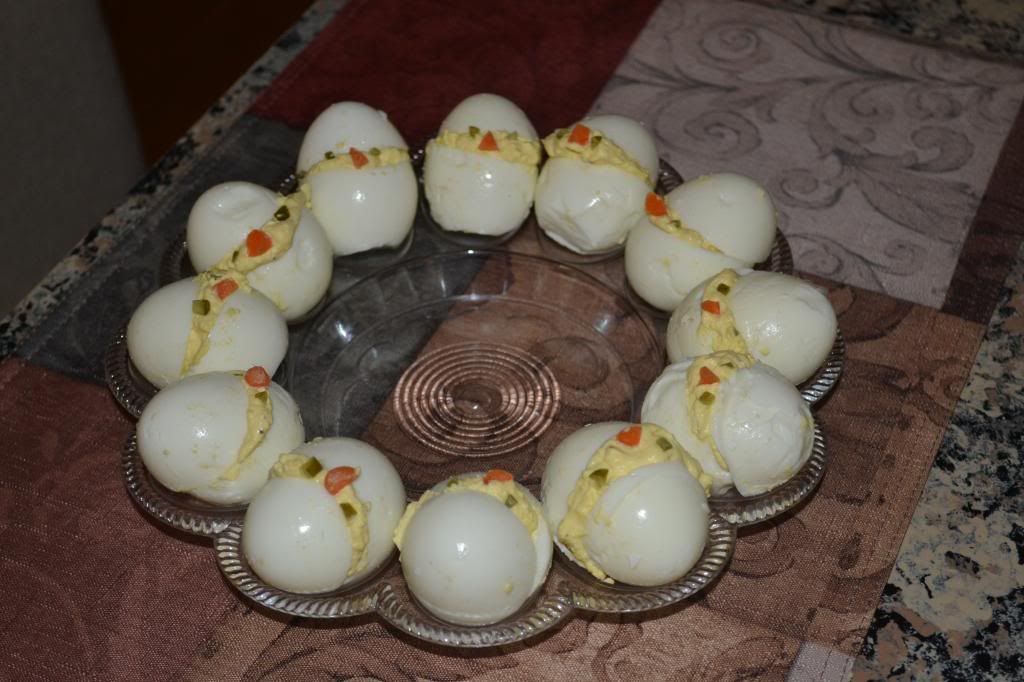 Let's all take a moment to laugh at how some of my eggs turned out...hahaha!
Sunday lunch was delicious and there was some precious time spent with our family. Slow Sundays and conversation over good food with your family are so good for the soul.