I think it's about time I pick up with our home tour again. I feel like each room is changing and evolving each day. But, I think we're right about at the point where each room is TOTALLY finished and goodness, that is a good feeling!
I know every time I tour a new room from our home I say that I love it the best...well, I really do love this room a lot. I think I just need to start saying that I love our whole house a lot ;) This room is what we call our man cave/blogging room. Literally, that's exactly how we refer to it.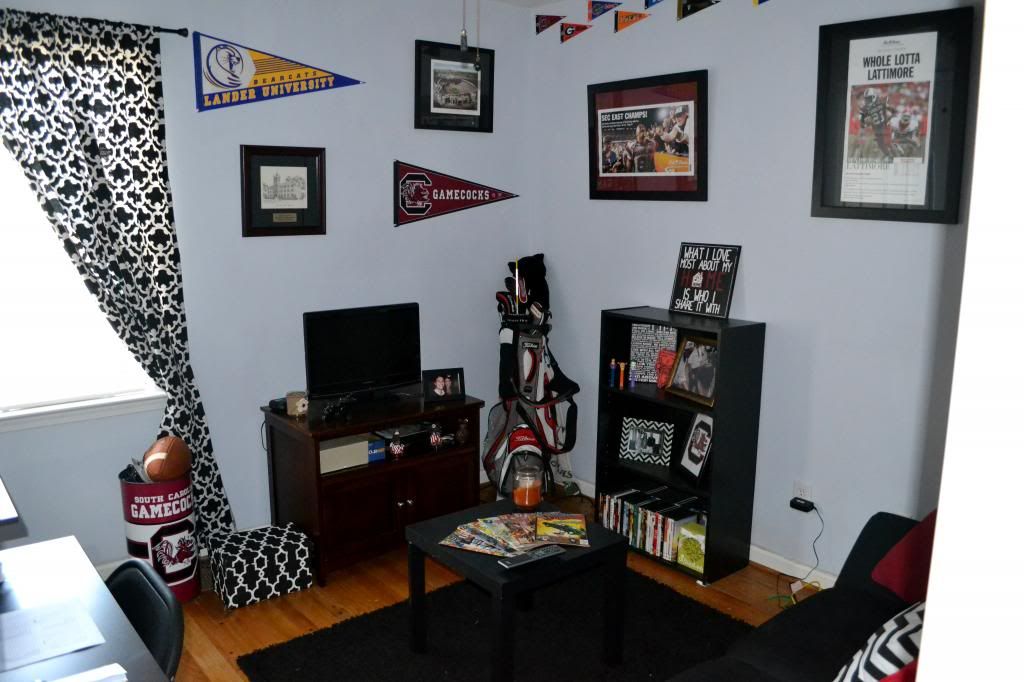 Clearly you can see that the blogging part of the room is substantially smaller than the man cave part of the room, but look closely and you'll notice some chevron accents thrown in on the manly side. I am so pleased with how this room turned out!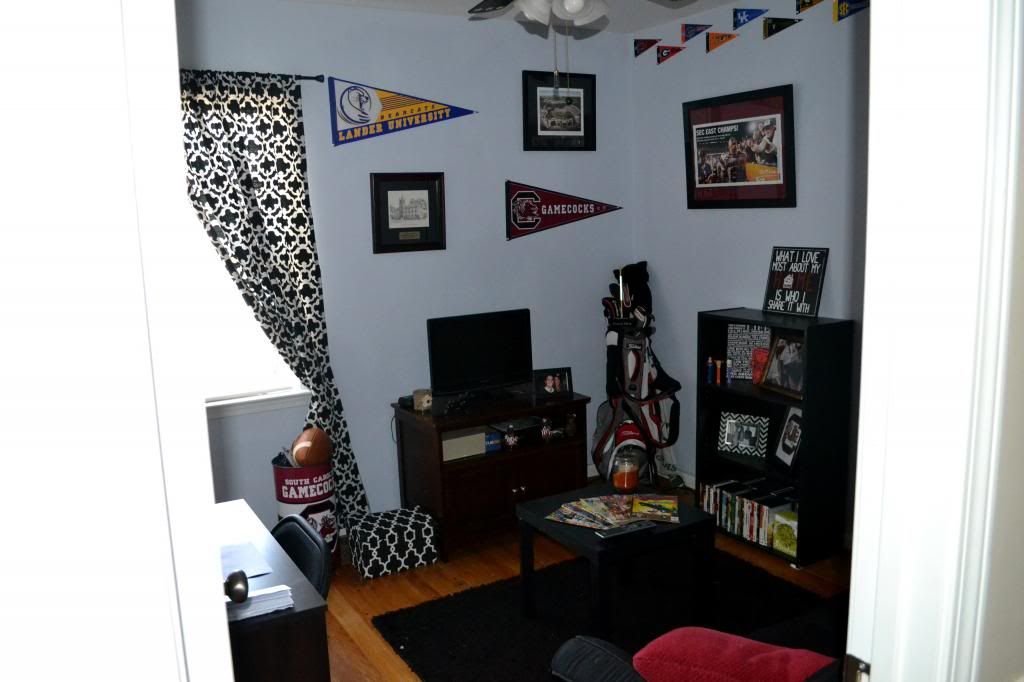 We hung pictures from our respective universities on the wall over the TV and pennants to match. On the far side of the room we found these tiny football pennants at none other than Wal-Mart and it's all of the football teams from the SEC. Of course my husband had to separate them by East and West when hanging them up.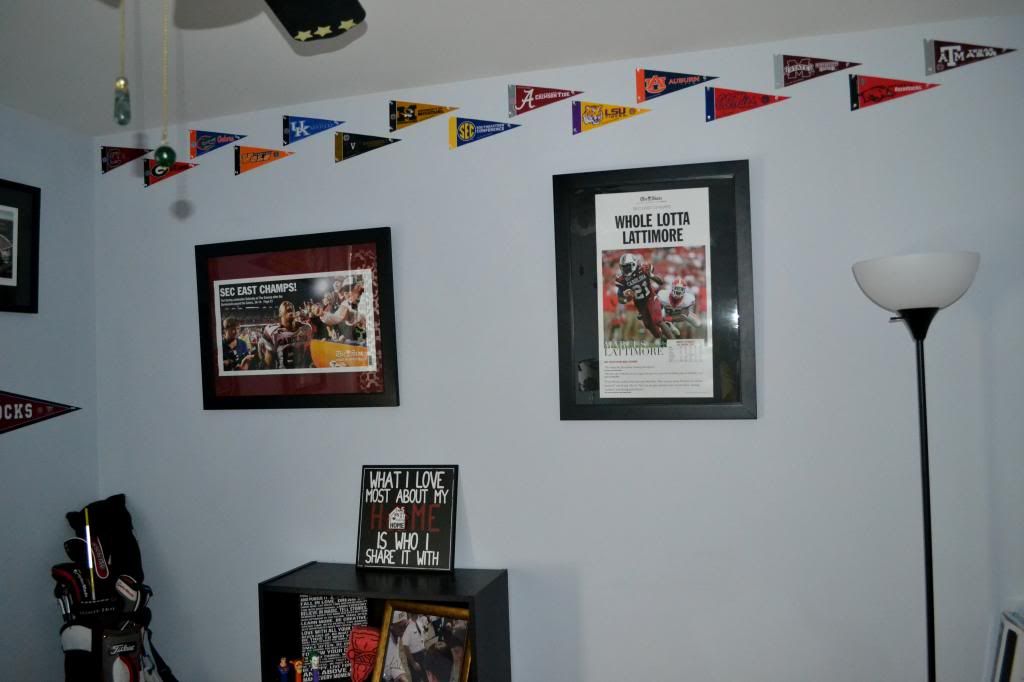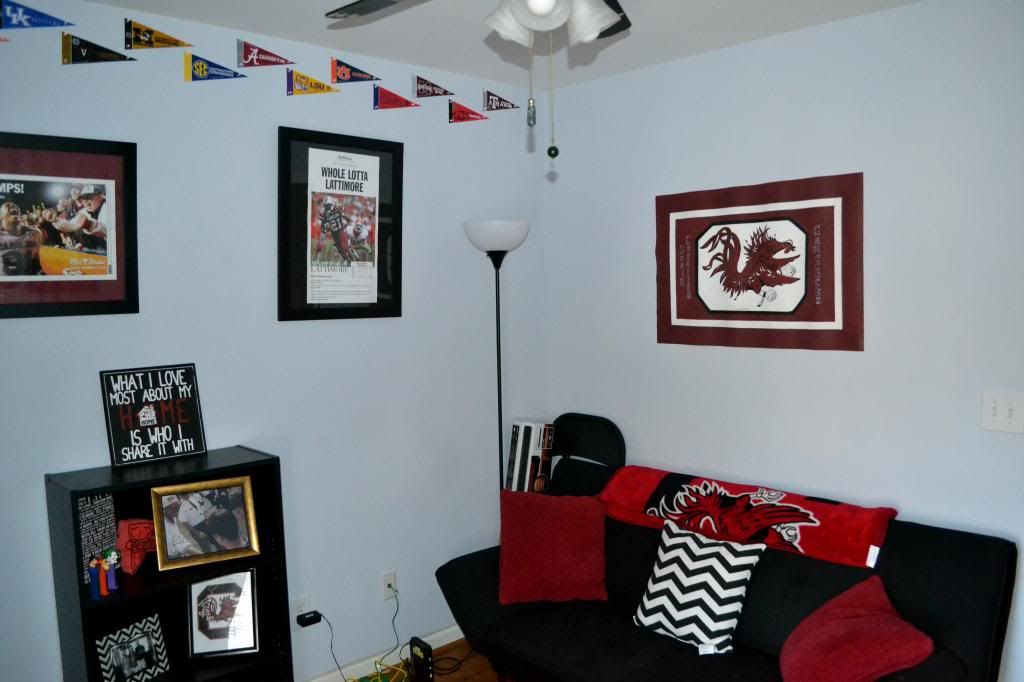 Since my magazines are all over the rest of the house, I made sure to display all of Josh's cartoons in this room.
I do most of our bills from our desk and it houses our envelopes, important paperwork, stamps, pens, etc. I just about died when we hung up that curtain from Target, I'm obsessed with that pattern right now. I found the little basket that matches it perfectly from Marshalls...it is housing all of our cards because my husband is a card HOARDER.
And no man cave is complete without the beginning collection of Pez Heads and a Tiger Woods autograph, right? That kid with the bowl shaped haircut? My studly husband.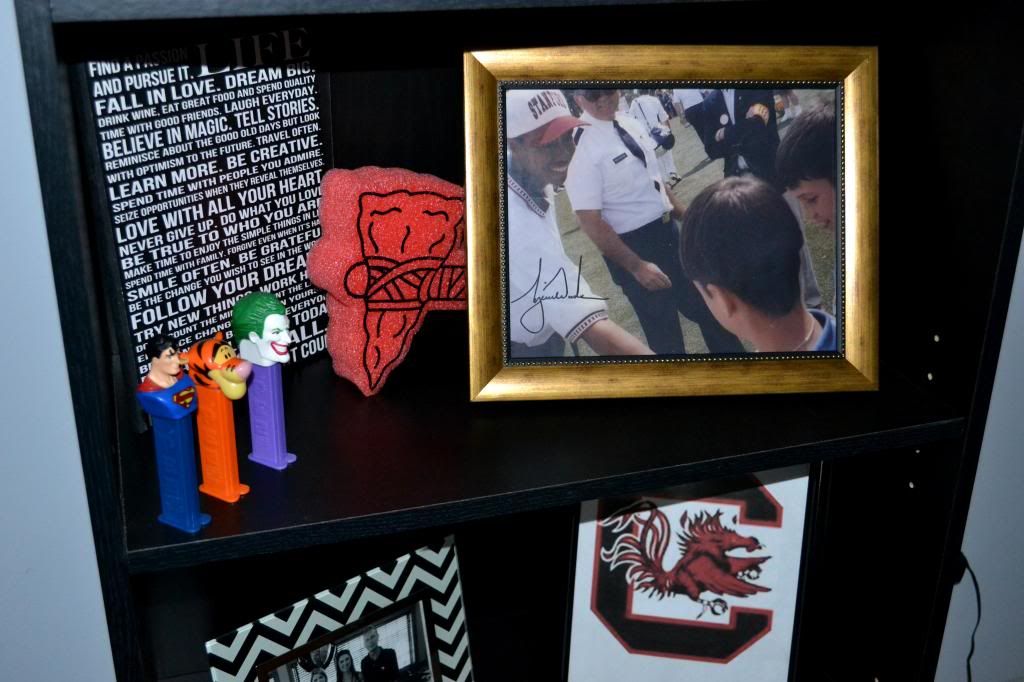 Home ownership has proven to be quite a handful these past few weeks...BUT, I'm still so thankful for this little house of ours!