I got the last of our Easter decorations put up this weekend and I'm in love with the fun spring colors that are scattered around our house. I think it's finally going to warm up this week and I am stoked about it! The birds were singing on my way out of the door this morning and the sun was shining bright. I think it's even supposed to be in the 80s tomorrow...praise!!
Per usual, my favorite stop for holiday décor is Kirklands. I swear that place can do no wrong, I love it. A quick note about the Spring banner on the mantle. I ordered it from jane.com and it is so cute...but IT'S HUGE. Like, massive. When it came in the mail I was like, wow this is big packaging for a banner and then I opened and it was like, wow this is a massive banner, haha! Every time Josh passes by it he yells "SPRRRRRRRRRRRRRRING!" that's how big the stinking thing is. But it's quite cute and is wearing on me and doesn't look at big any more...even though it really is huge.

Murphy and this little bunny are HILARIOUS. When I first brought it home he couldn't decide if he was afraid of it or wanted to eat it. He's done pretty well to leave it alone for the for the most part and gives it a little sniff every now and again.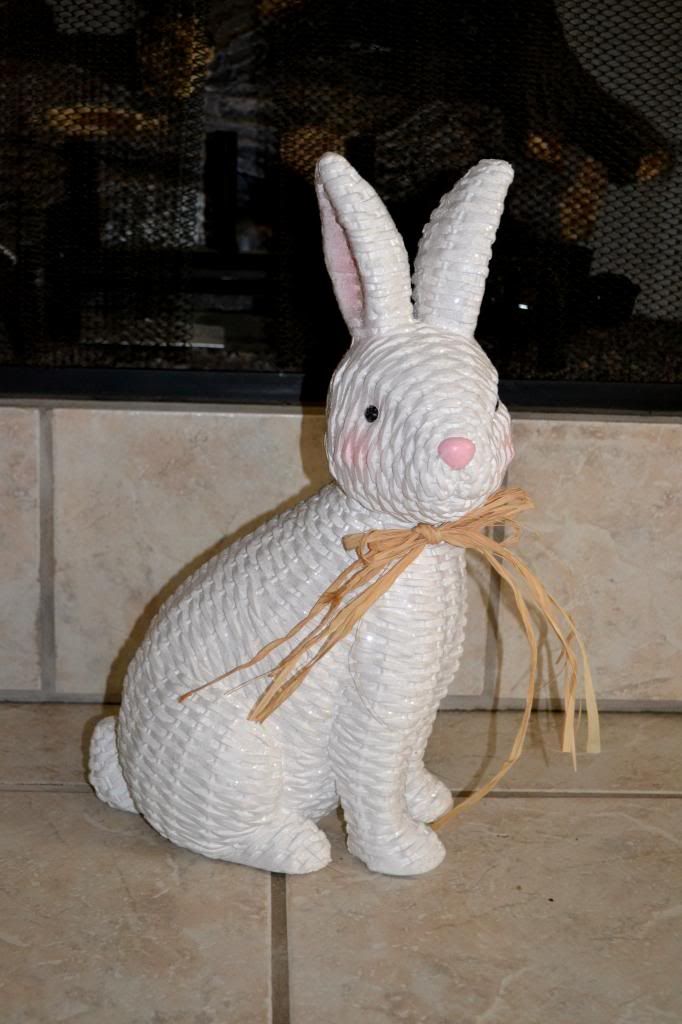 We've been working really hard in our front yard the past couple of weeks and I'm excited to show off some progress here once we've really wrapped it all up. The only downfall is that it keeps getting so cold at night my poor flowers are having a hard time surviving, I hope they're on the up and up soon!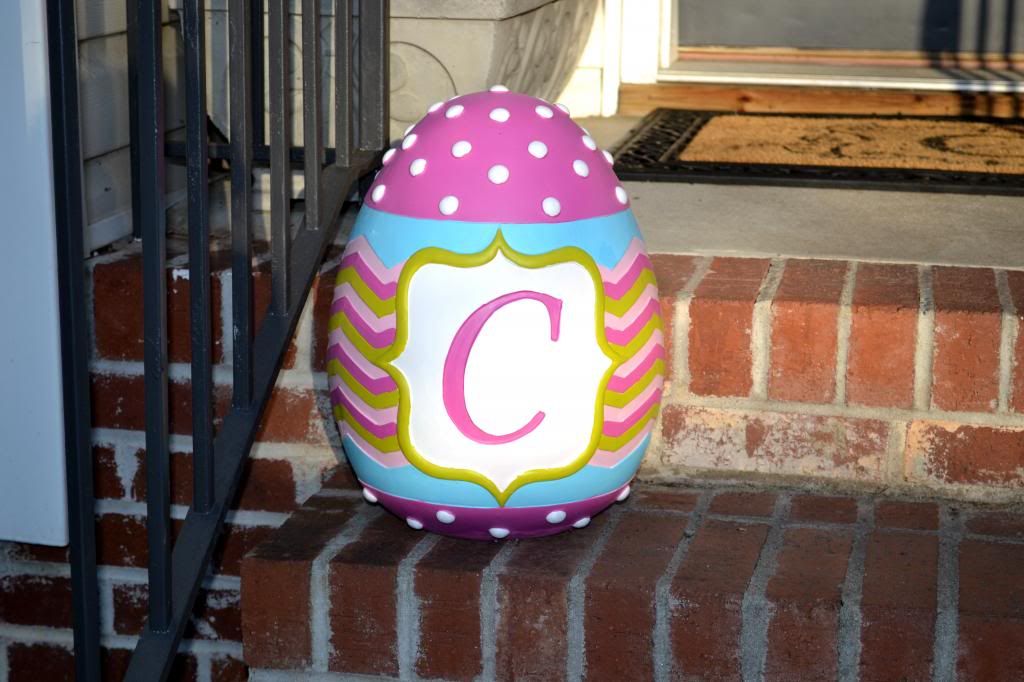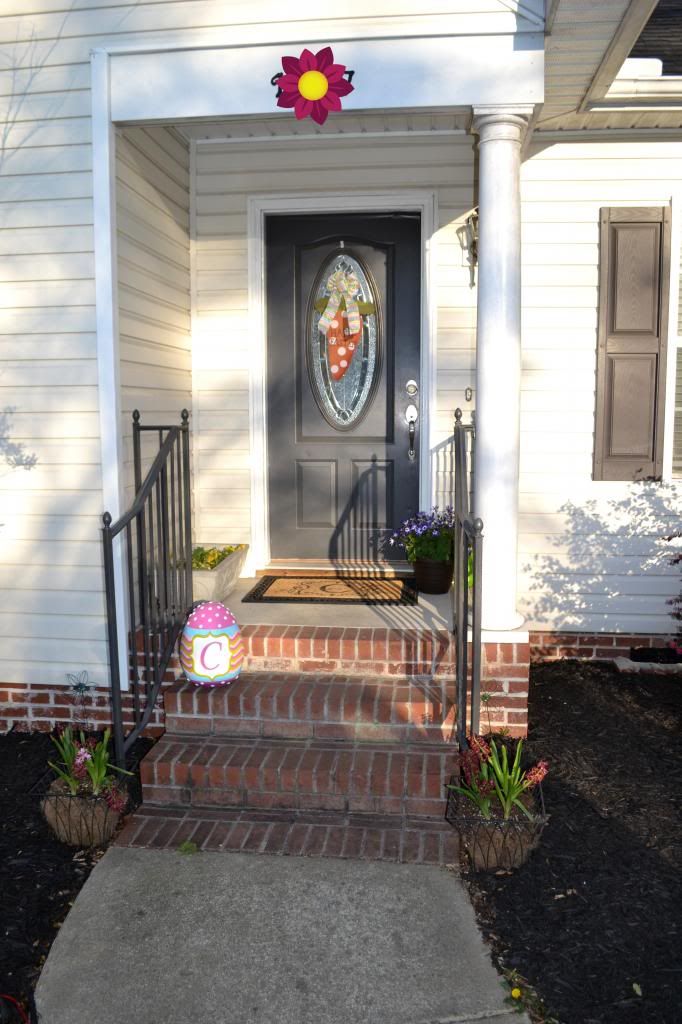 Carrot door hanger: Kirklands// Egg 'C' on front steps: Kirklands// Bunny: Kirklands// Bow on front door: Michaels// Blue cake plate in kitchen: Burkes
I'm currently trying to talk my husband into hosting Easter brunch at our house, it's perfectly decorated for it right?! And let's all pray that my pretty pink flowers in my planters come back. They were gorgeous when I bought them...now, not so much. Perk up little ones!