Every time I photograph a new part of the house to put on the blog, the next thing I know I've either moved it around or added new pieces. I showed you guys a FAR from complete entryway a while back when I did the tour of our living room and today I am very excited to show you our completed entryway that I am absolutely in love with.
To me, an entryway really sets a tone for the house. It's a welcoming space. Mom and I went on the hunt for a table for this space and found this beautiful piece at Kirklands...ladies, run to your nearest Kirklands, even if it's just to browse, that place is wonderful!
This was our very-far-from-complete entryway before...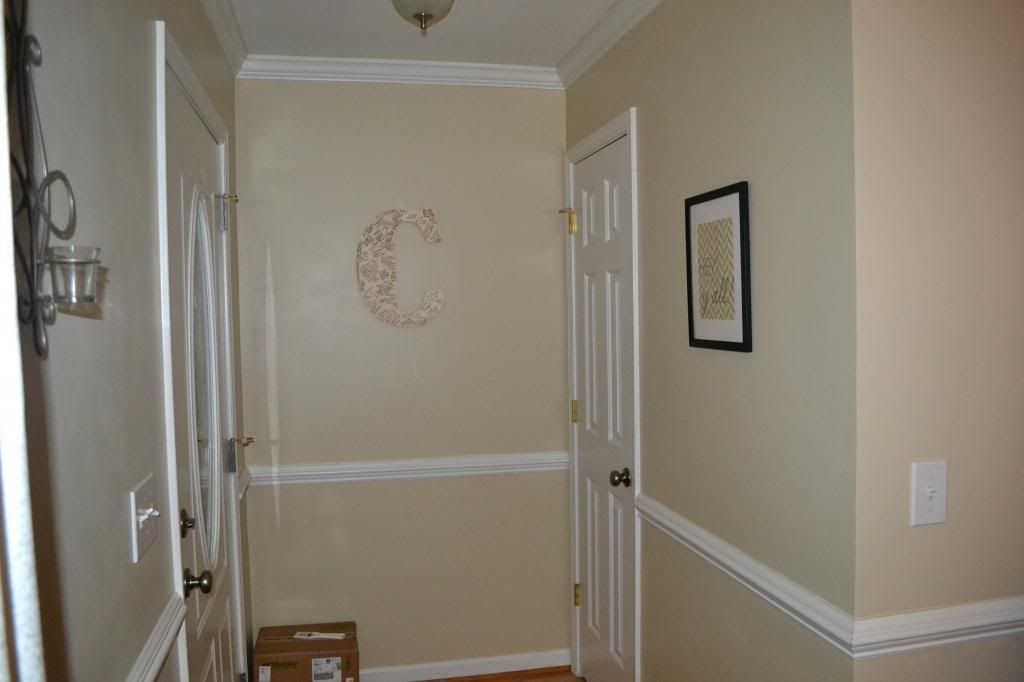 And here she is now, in all her glory!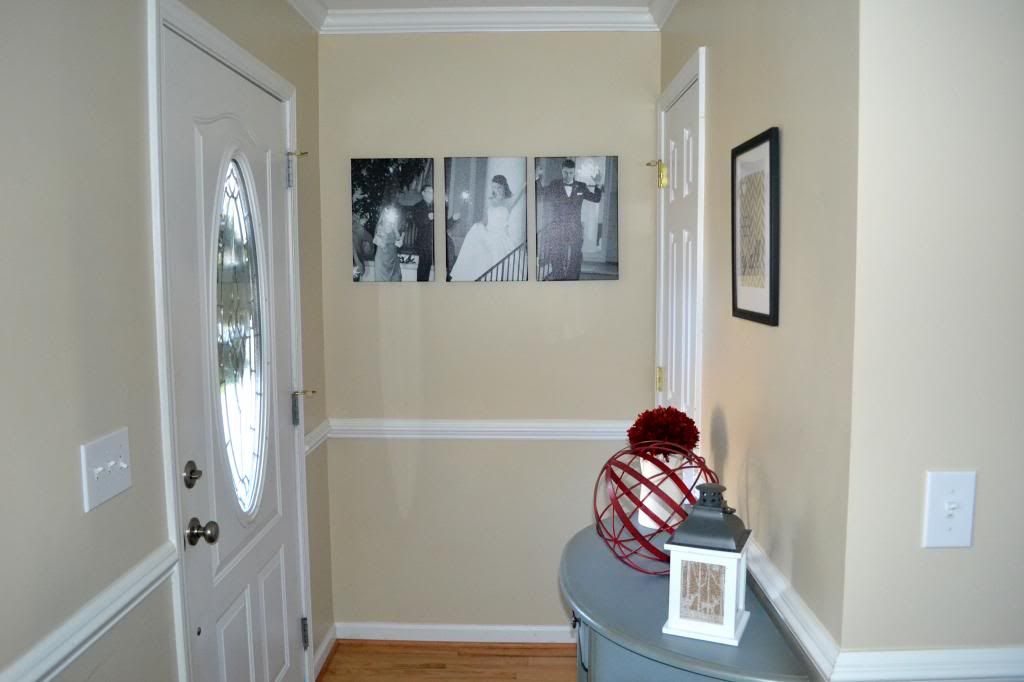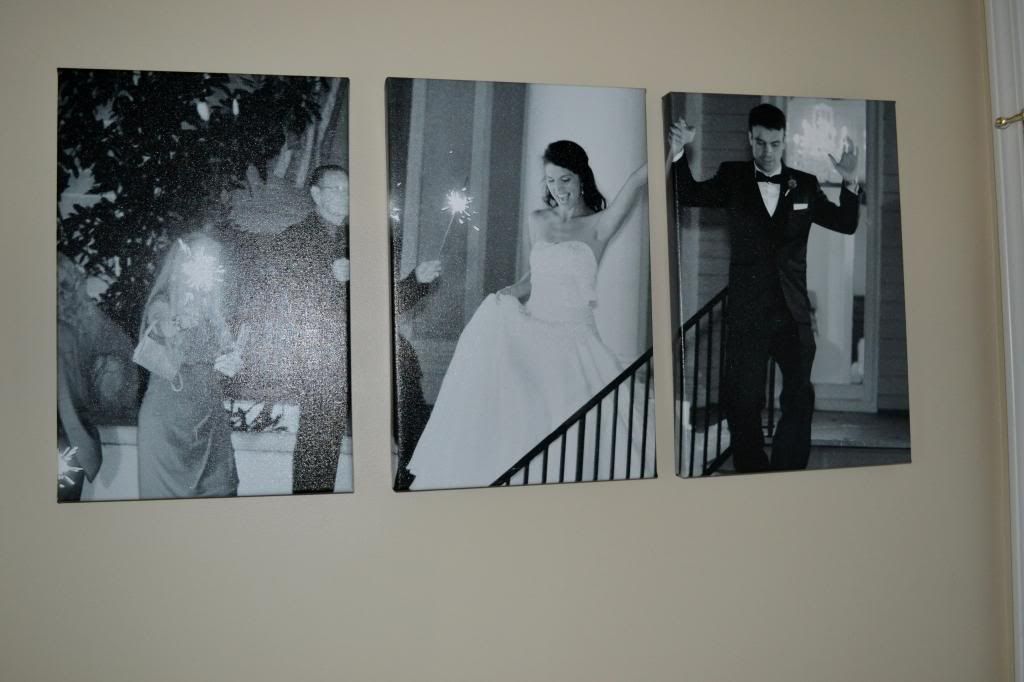 I am in love with these canvases of us leaving our wedding! Is it sad that even before our wedding day I knew that we HAD to get a great shot of us leaving our wedding because I wanted to hang it in our house?! Haha! I got an AWESOME deal on these canvases...regular $276 for all 3 and I got them for $56 for all 3 from this website called
Fabness
. Have you used them before? If not, I HIGHLY recommend it. They send you tons and tons of great coupons to use on their canvases and I am in awe of the quality and fast shipping! I used them for this canvas, my bridal canvas, and the wedding canvas above our bed. If you need canvases, definitely check out Fabness! I have been nothing but pleased with their work.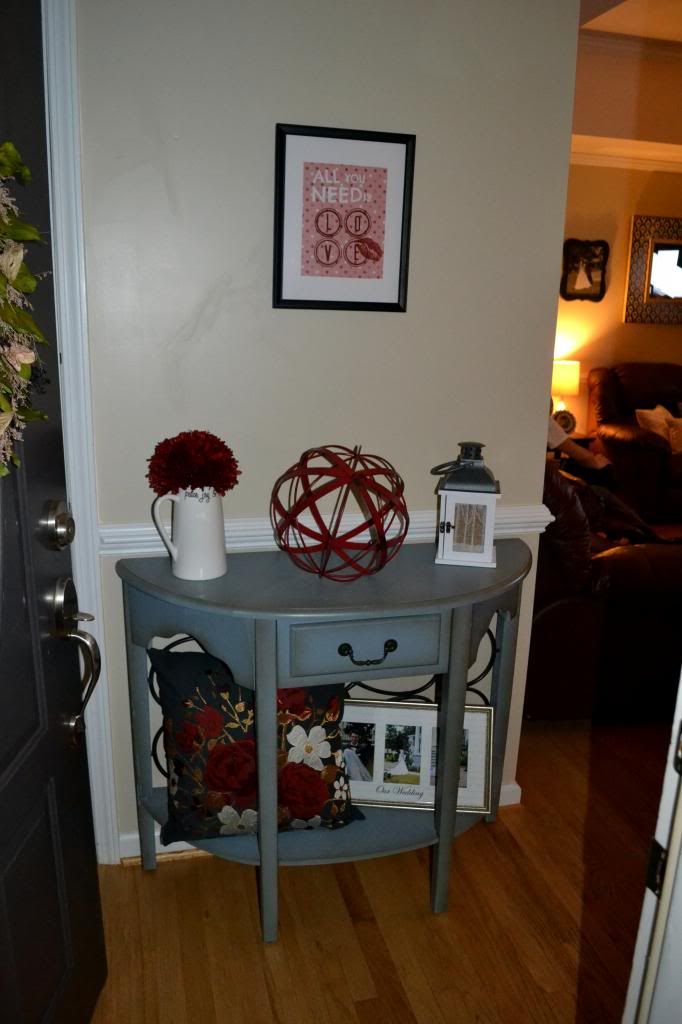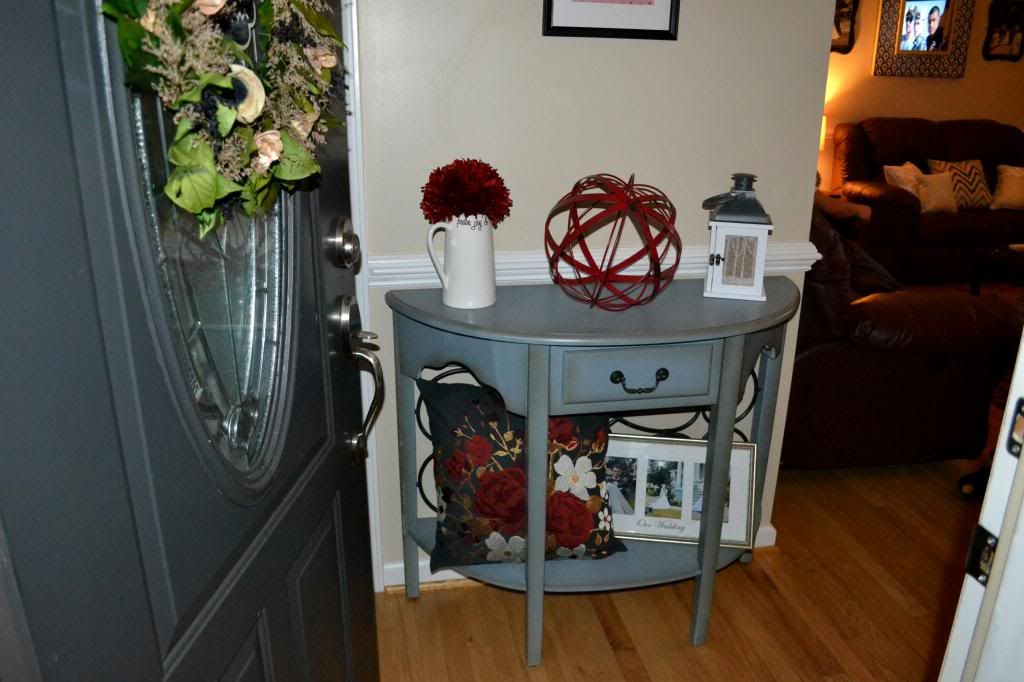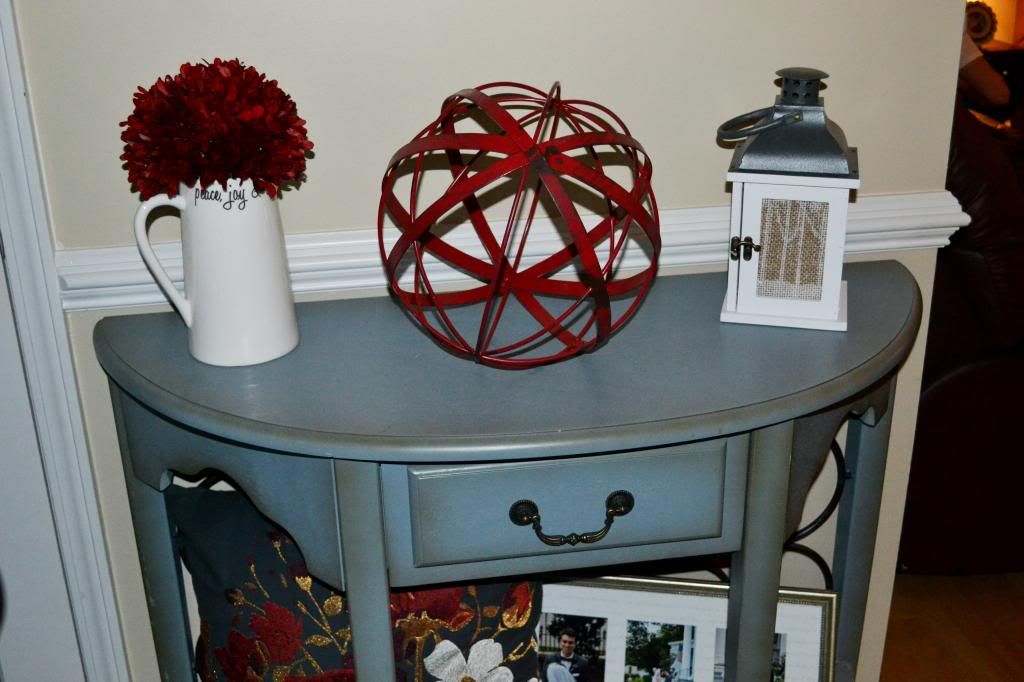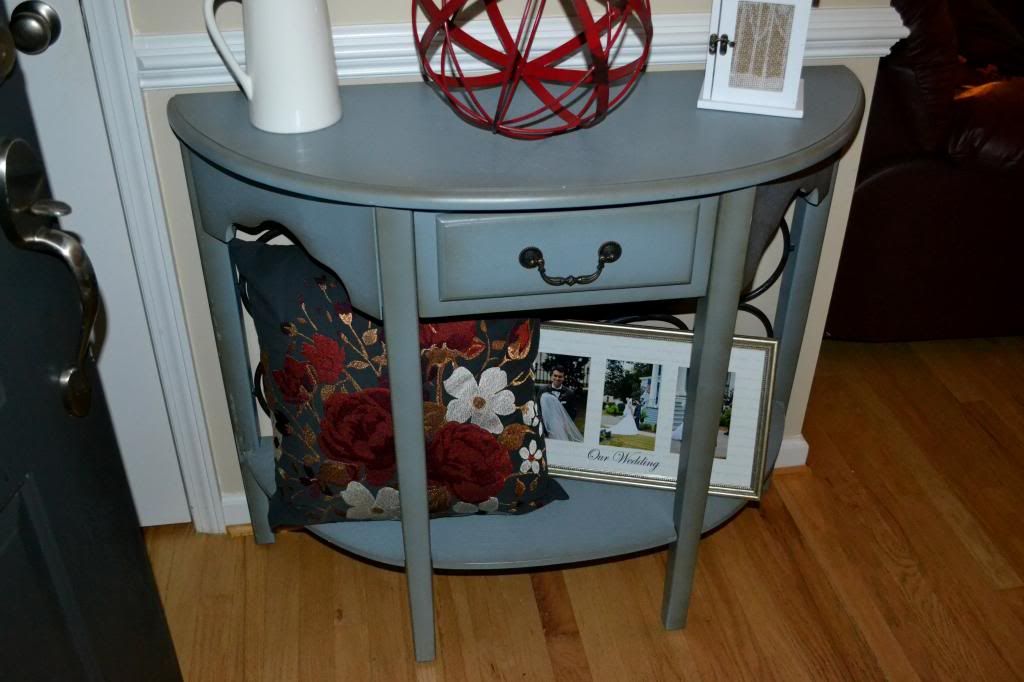 All of the items on the table came from Marshalls. Mom and I ALWAYS forget about that store but we happened to be passing by it the same weekend that we were out looking for the table and I suggest we go in...I'm so glad we did! I am obsessed with the red ball in the middle. Josh is a huge fan of red and wanted to incorporate so more of it in the house so that I did...he was mighty pleased when he got home from his football game that day and walked in to see this table! I snagged that beautiful pillow from the clearance section and I love where I have it now, but the colors are so beautiful in it that I almost want to put it where it can really be seen.
We got lucky when we bought it because it was the very last one so we got to take home the display...aka no assembly! Waaaahoooo!! The frame above the table I use to change out prints for each season of the year, it's housing our Valentine print right now. I make all of our prints using picmonkey and print them in 8 x 10 at Walgreens and am very pleased with how it always turns out!

I feel like our entryway is a big mix of antique (the table) and modern (everything else)! And the style is actually kind of different than the rest of the house, but somehow ties everything together all at the same time.

Do you have a love for entryways?