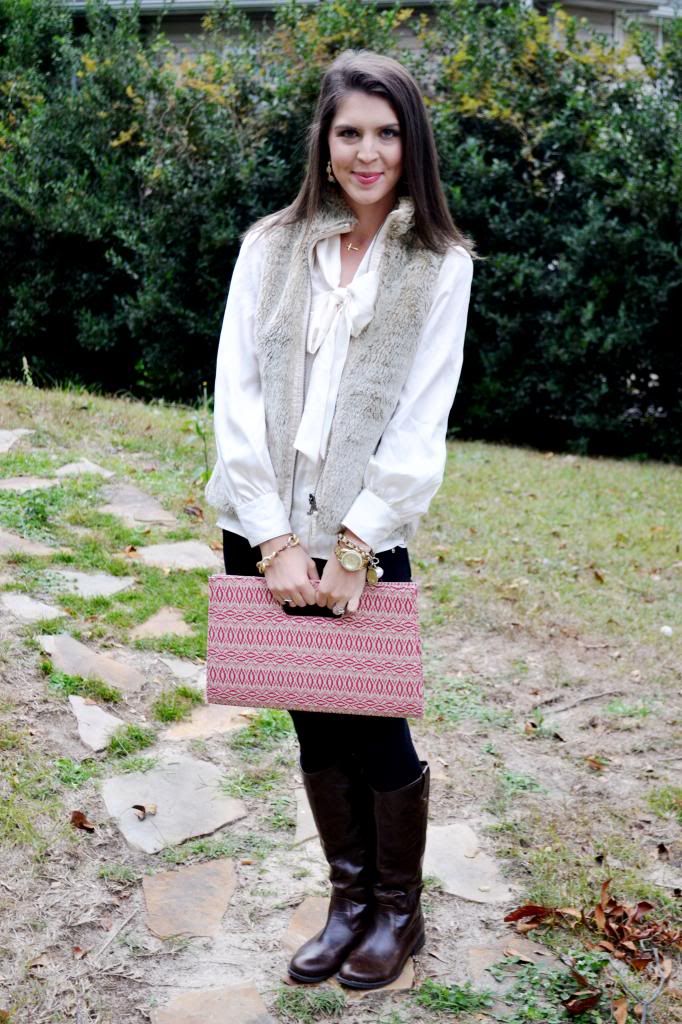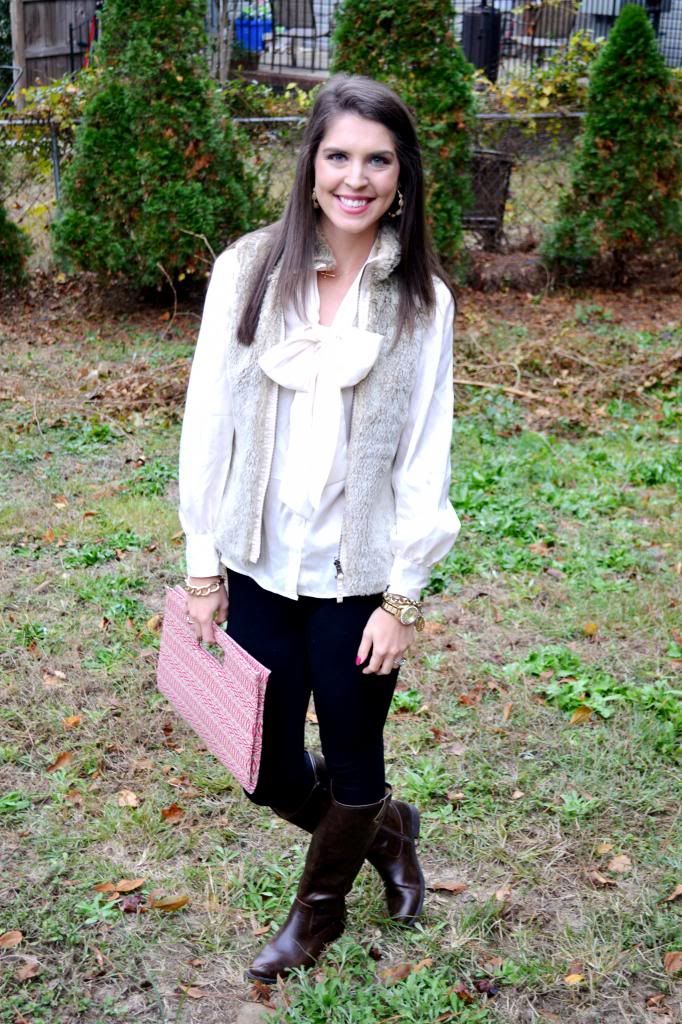 Ya know, as you enter new seasons throughout the year, each one has its own outfit...its own "uniform" I guess you could say. That one outfit that you can always count on to look effortless but put together all at the same time. Well this one happens to be my fall/winter outfit. I've talked about the leggings/jeans (jights as my husband calls thme) whatever they are on the blog before but I swear to you I live in these things...I own nothing more comfortable...except maybe some of my pajama pants. But it's a tight race between to two.
And oh the importance, to me, of a good blouse for the cold months. You know that one that is perfect for layering or is fabulous by itself? I really need to add a black one to my collection. I adore this cream top with the big bow...it's so chic and feminine! I got it at a consignment store last year and I believe it probably came from Kohl's, that's what the tag inside indicates.
Don't even get me started on vests. I'd wear one everyday if it was acceptable. A good fur vest is like the perfect pair of shoes, ahhhh! This one is actually from Old Navy...probably 5 years ago, I kid you not. I love this vest. And boots, there's no question there. A good pair of black and brown tall boots are a necessity for the cold winter months. I used to never ever ever ever wear black and brown together but once I started, I never looked back.
I hope my husband likes this outfit as much as I do because I have this strange feeling that he is going to be seeing it pretty often.
What's your favorite fall/winter outfit consist of?