Someone tell me why weekends go by so quickly? When my alarm went off this morning I just knew it had to be a joke, there was no way it was Monday again already...but alas, here we are.
Although Monday came quickly, the weekend was a great one. Friday night the hubs fired up our new grill for the first time and he cooked some delicious BBQ chicken. I'm hoping we get a few more uses out of it before it gets too cold! I proceeded to sit on our new patio furniture and enjoy the gorgeous weather we had Friday evening and sip on a glass on Sangria. A perfect Friday I must say, we ended the night watching Heartbreak Kid...I may or may not have fallen asleep at the same exact time during the movie as I did last time we watched it, oops!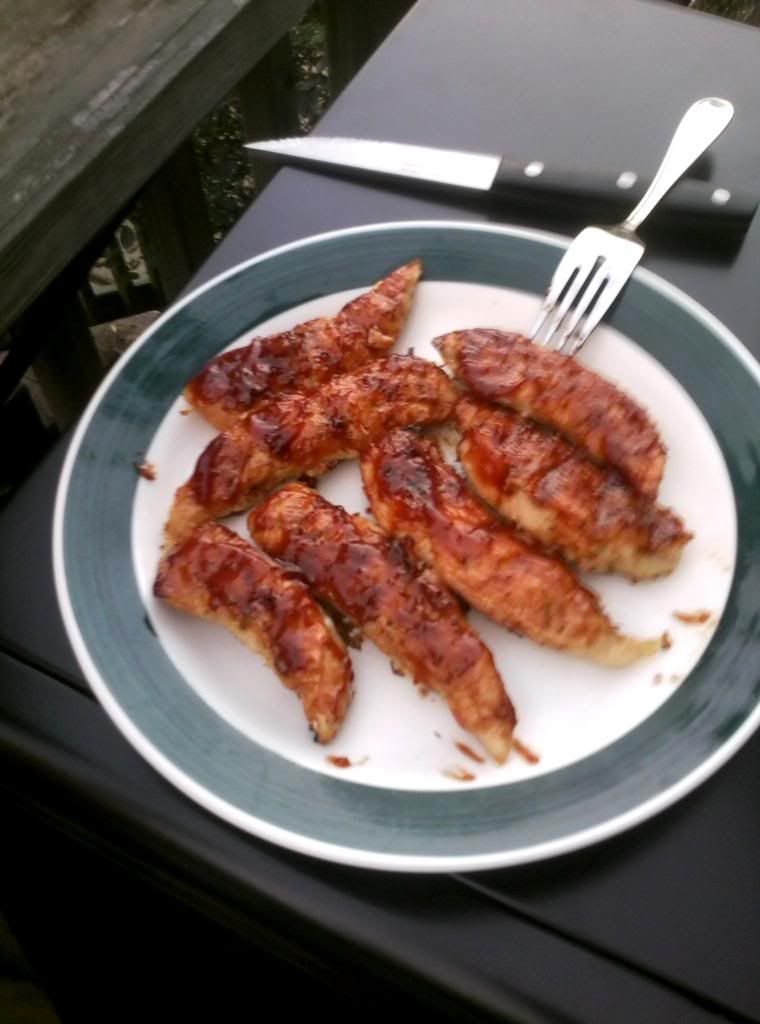 Saturday morning we got up and I rode 9 holes of golf with Josh and my cousin Coley. We were behind the SLOWEST group of golfers I have ever seen, to say it was annoying would be an understatement. They had planned to play 18, but after it taking 2 1/2 hours to play 9 holes, they called it quits and got a rain check. Josh and I headed home to get dressed and have lunch then we were off to tailgate for the Carolina v. Kentucky game. When we got home from golfing our monogram for our mailbox was waiting on us! I literally got it out of the mailbox and immediately put it on the mailbox, I'm in love. I may be biased but I think we have the cutest mailbox on the street :)
After we made it down to the stadium we got to meet up with Josh's best man, his wife, and a group of friends. I had my first oyster while at their tailgate spot, not too terrible I must say. It was also parents weekend and one of Josh's brothers is a junior at Carolina so his family was down for the weekend and we stopped by their tailgate for awhile. So nice spending the day with friends and family. I may or may have not been gimpy all weekend due to my knee, that bad boy hurt! I also got to put my Keurig to good use this weekend, I now know all the rage over these things, SO EASY to use and no clean up, it's wonderful.
Sunday we spent the morning at church then went home to be laaaaaazy. And it was glorious. Football and golf consumed our television all day, until the evening and I got to watch my trash tv, waaahoooo! I cleaned house, finished up some fall décor on our porch and enjoyed the day relaxing with my husband.
Weekends are good for the soul.

Here's to a great week, friends!