A few days ago Christina at
Carolina Charm
posted the easiest pumpkin bread recipe. Last year I fell in love with any and everything pumpkin and haven't looked back since! I hadn't done any baking in our new kitchen yet and I was itching to fill the house with yummy aromas. Pumpkin is my favorite smell in fall so I knew I had to make this recipe!
It's only two ingredients-- one box of spice cake mix and one can of pumpkin. Literally, the easiest recipe ever. Now, I know this might be silly, but I wasn't sure if you had to mix in everything (like eggs, water, and oil) with the cake mix and pumpkin, as if you were making a cake, but you don't. All you need is the actual cake mix and the can of pumpkin.
Stir the mixture together really good. It's a little difficult because it's so thick but it'll get there. I added a good bit of cinnamon to my mixture because Josh and I love cinnamon and I think it mixes so well with the taste of pumpkin.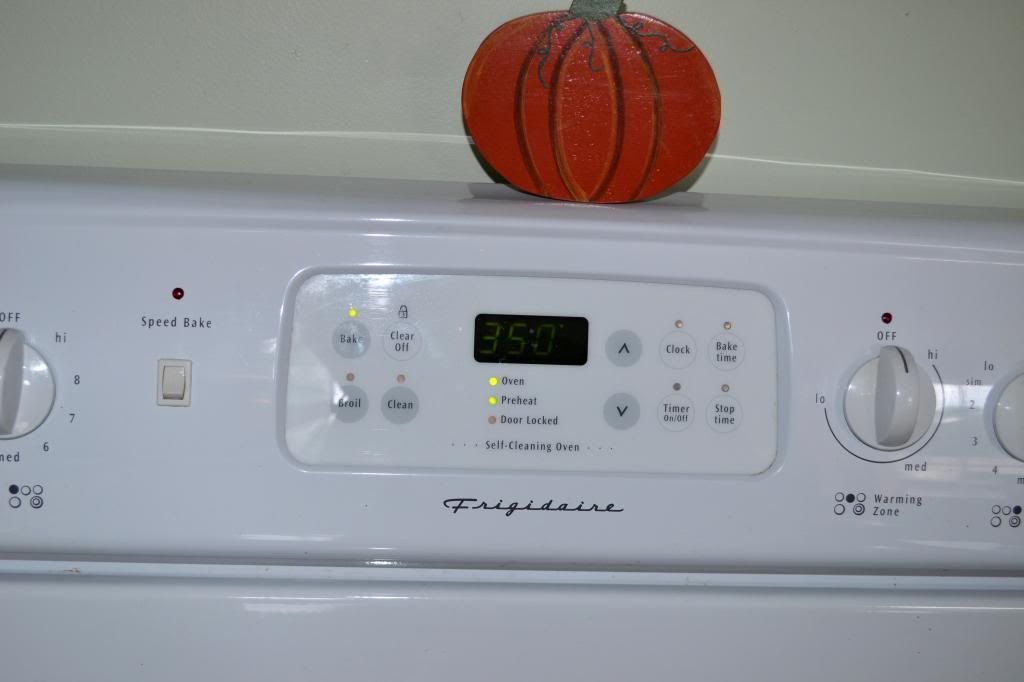 Set your oven to 350 and bake for approximately 40 minutes. I checked mine at 40 minutes and when I stuck the toothpick in, it was anything but clean. I gave it another 10 and then it was good to go.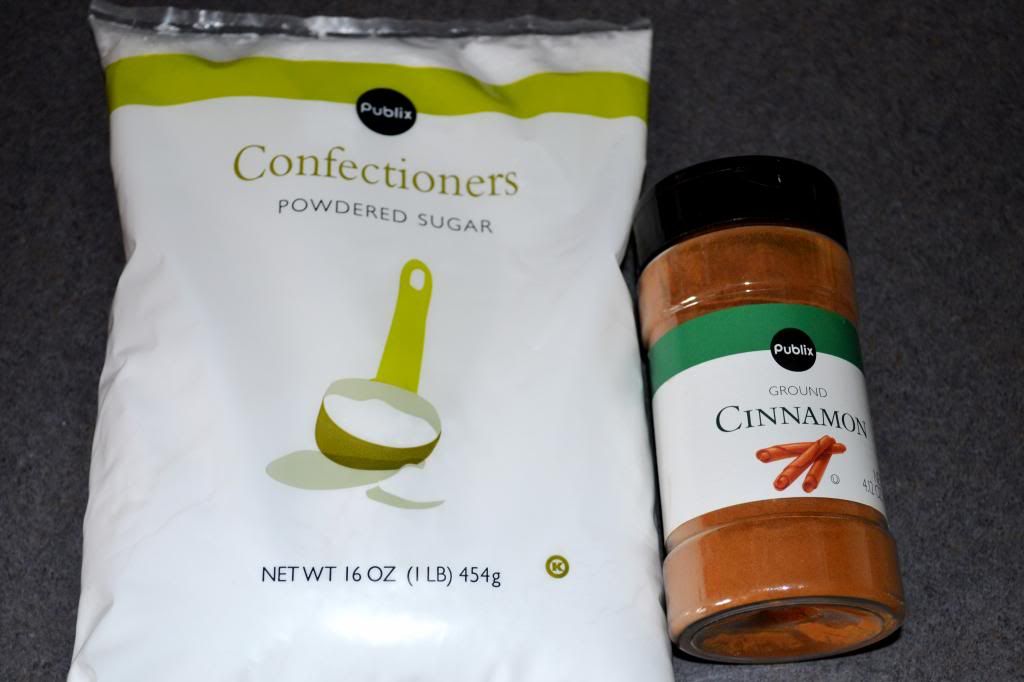 After it came out of the oven I let it cool for about 5 minutes then I sprinkled powdered sugar and a touch of cinnamon over it and cut myself and the hubs a piece and oh it was heaven! So good and the easiest recipe of all time. And did I mention how good our house smelled?
I bought these adorable leaf plates and ribbon at Dollar Tree to package up some bread for my mom and granny. The bread turned out so well that we're thinking about making a loaf for all of our neighbors on our street and hand delivering them and introduce ourselves since we haven't met everyone yet!