Weekend recapping is going down on Tuesday this week because I had to gush over my one month anni with my husband yesterday. Missed it? Look below, there's a wedding photo!
This past weekend was nothing short of perfect. Friday night we did adult things, such as taking some wedding gift cards and purchasing a new trash can and a scale...
wild, wild Friday
. We really should be ashamed of ourselves, ha! After we got home, it was dark and drizzling and that stellar husband of mine grilled steaks for us regardless. We had a delicious dinner that night!
Saturday morning this contraption happened. We have a huge window in our master bedroom that lets in a ton of light. On the weekends we don't welcome that light very kindly so hubs took matters into his own hands and created this. Worked like a charm.
Saturday we got up and had a wonderful breakfast. We made hashbrown patties, hubs made eggs and cut our strawberries all fancy and he even finished off my steak from the night before. Later my mom and granny brought us over some Christmas decorations they found at a yard sale. (Hallelujah for scoring Christmas décor, less to buy!!). I made a DELICIOUS pumpkin bread, that I'll be sharing the recipe for this week. Then we sat on the couch and watched football all day long.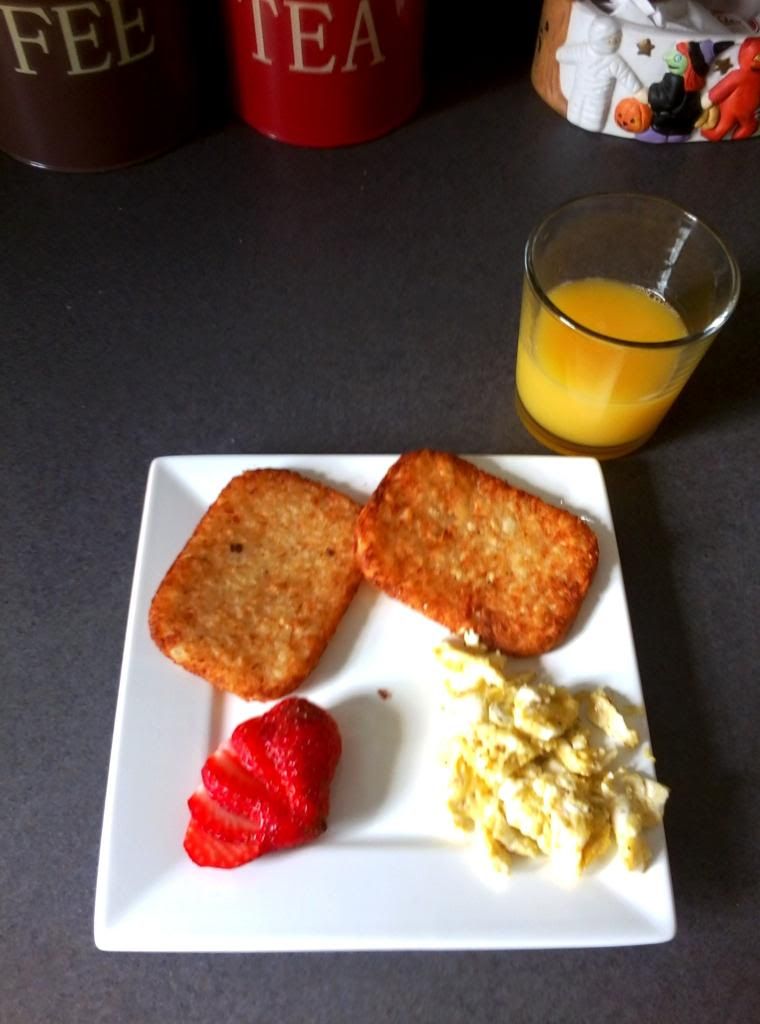 Gamecocks lost,
I'm looking at YOU SPURRIER
! Oh, Josh was hot! He stormed out into the front yard to hit his golf club to cool off after the game, I may or may not have stood at the window and giggled. Hey, it was cute. He paced the living room the whole game and just yelled and yelled at the TV.
Speaking of football...WHAT THE HECK HAPPENED THIS WEEKEND?! Carolina lost, Georgia lost, LSU lost, A&M lost and Mizzou is in the drivers seat of the SEC East.
Excuse me, what?!
Yeah, I don't know either. Waaaaaay strange things went down in football land this weekend.
Except, what wasn't strange was that FSU demolished Clemson (I'm chopping right now if you were wondering). Josh and I got out our Braves tomahawks and chopped until our arms fell off Saturday night. We're not big fans of Clemson, if you were questioning that before now. And while I'm on the topic of Clemson, why oh WHY do they ride around in their buses before they run down that stupid hill and touch that stupid rock? I will never know. Clearly, as you can tell, I think everything about Clemson is stupid, ha!
Sunday we got up and sat on our porch in the chilly morning air and had pumpkin bread and coffee before getting ready for church. After service we hit up Wendys for some chili and then hit the links for the mister to play some golf. Mom made the equivalent of a Thanksgiving dinner for us that evening and we all ate till we were stuffed, it was delicious (thanks Mom!). Afterwards we took the puppies for a walk then headed to our casa.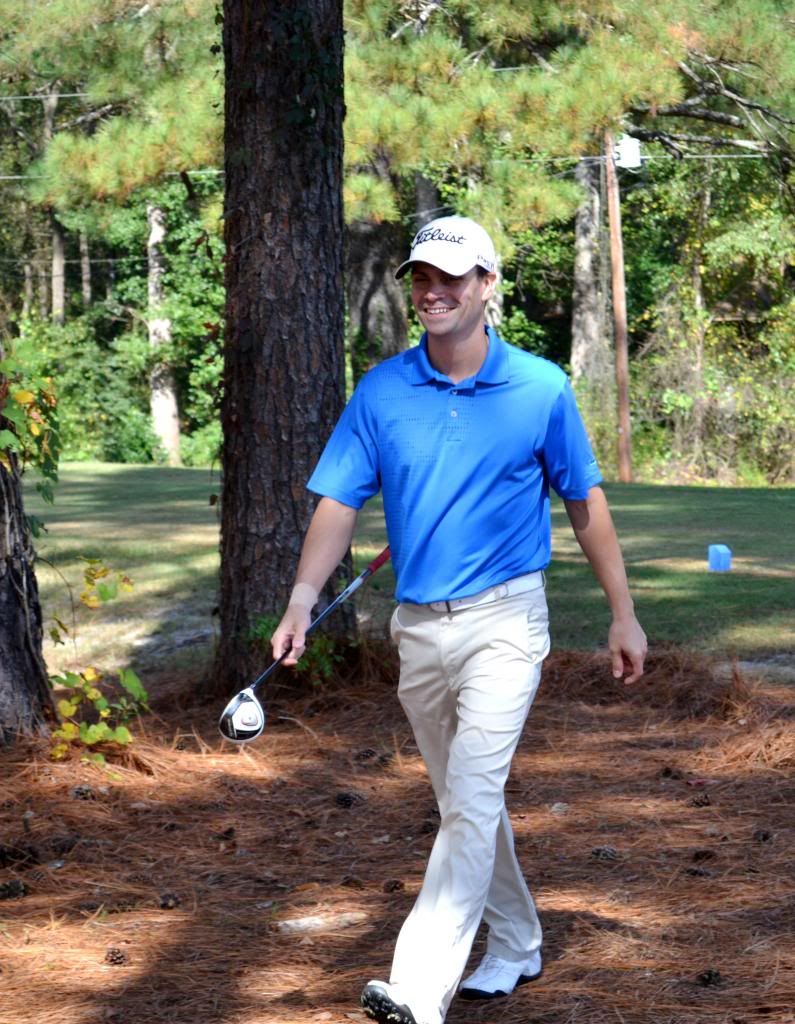 We jumped into jammies, finished thank you notes, I got a random cleaning kick, and Josh rigged up his computer to the TV in the office/man cave/blogging room so that he could watch the Broncos and Colts game while I caught up on trash TV. That only lasted a little while because the Kardashians were a stinking re-run so I willingly gave up the TV and hubs came out of the man cave. I wrapped up the night doing the She Reads Truth study of James, love it!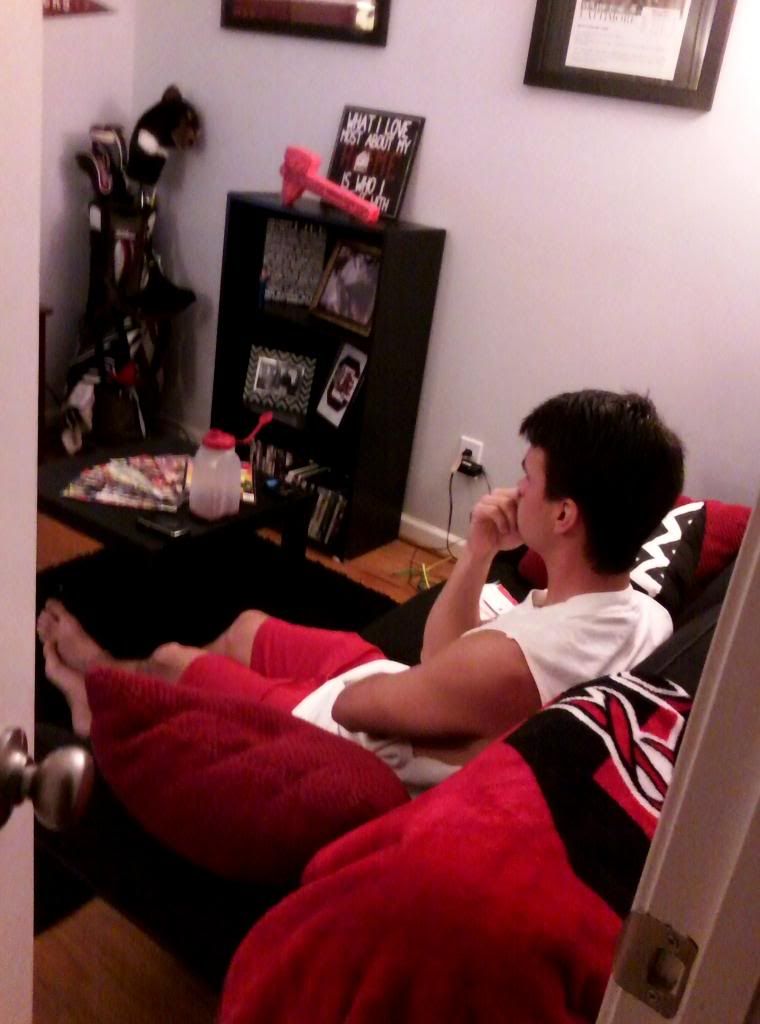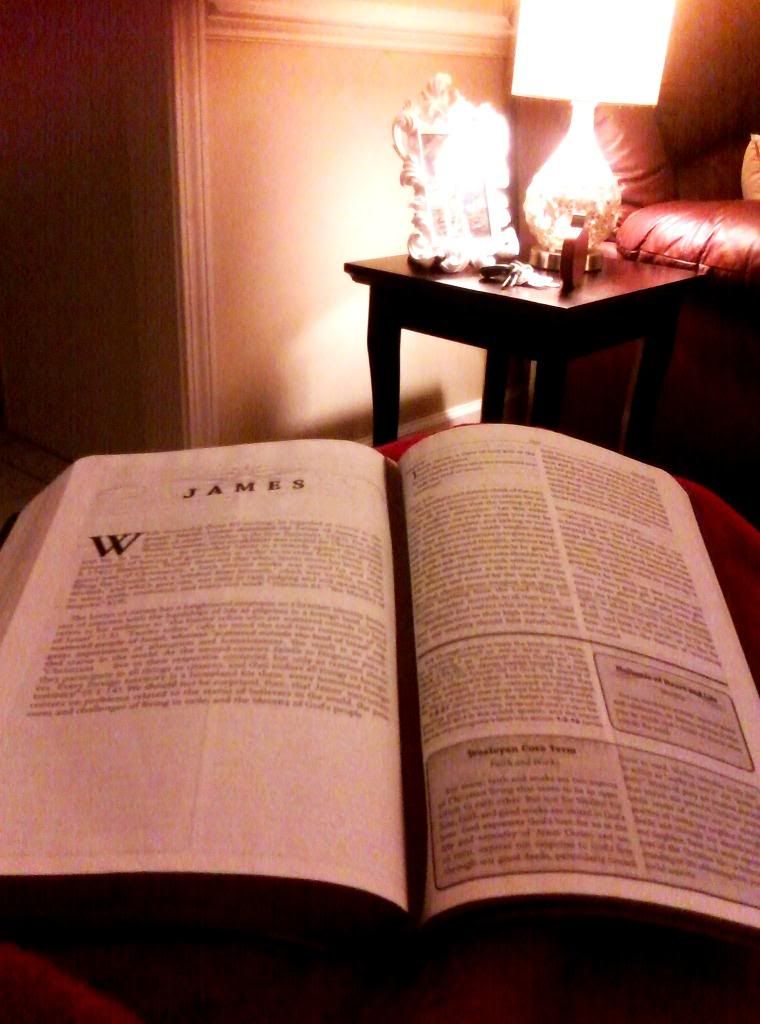 It was a wonderful weekend. A wonderful weekend indeed.