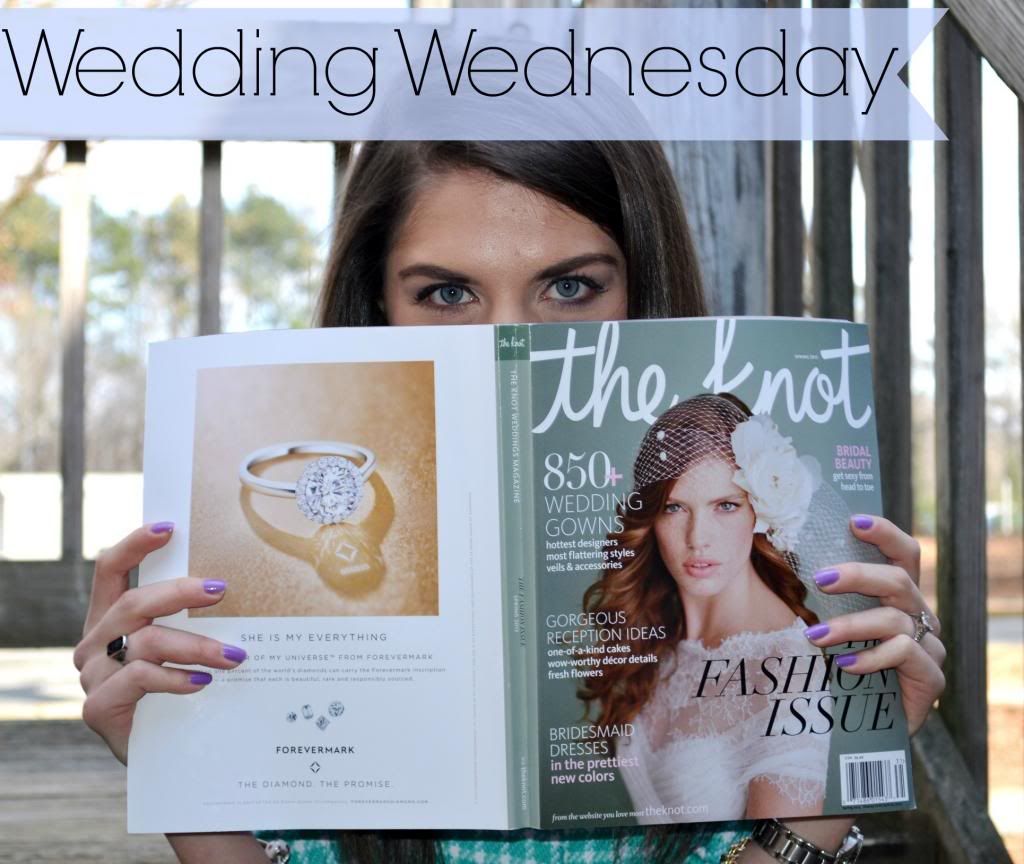 We're almost under 100 days friends! Crazy talk I tell you. Wedding planning is taking over my life so much so that I'm starting to dream about it at night, bless my soul. A few nights ago I had a dream we got married in this pavilion type thing on the beach...at night...and someone had spray painted my ring gray...and a huge whale came out of the water soaring over the pavilion we were on and crushed the whole wedding. Happy wedding day right? Bahahaha.
Annnnyways, Mom and I tackled some wedding things this past weekend. I had a dress fitting last week and holy smokes folks, it is GORG. My seamstress did such a great job, that woman is a miracle worker I tell you. We bought our guest book, which is very unconventional but I loooove it (don't ask my mom's opinions on it, she hates it). I've ordered my wedding shoes...can you say a very cute pair of Jack Rogers. It's my first pair but I own like 75 of the fake ones (because WHO in their right mind is going to pay $100+ for a pair of real Jack's when you can get identical fake ones for $20 and probably buy one get one half off) and I think I'm going to hate the real ones because I heard they are super uncomfortable but it's for the big day so I'll deal...just don't remind me or mom of the price...we temporarily lost our minds for a moment when we ordered them...all for the love of good wedding photos...right?! We also bought floating candles for the centerpieces and I am working on finishing up the girls bridesmaids gifts...I really want to give it to them like now, but I am doing my best to practice patience.
I started looking up ceremony music yesterday, I think I'm going to be at that for awhile. There are just too many options...and I don't know for sure, but something tells me Josh and I may go around and around with that one for awhile. Josh has his bachelor party booked and I met up with my very wonderful (seriously, I couldn't live without her) MOH last night and we started talking deets for my bachelorette party, wahoo! Which just may happen to end up being the same weekend as Josh's bachelor party which I think will work out well.
I've also started thinking about where I want to have the bridal luncheon for my girls on the day of the wedding. There is this precious cafe close to downtown that I think will be the perfect location. My bridals are a month from tomorrow and holy cow, do you know how soon that will be here?! Do you also know how hot it will be then...makes my heart hurt. The high today is 98...on June 12...can you IMAGINE July 13th in SC?! It's miserable I tell you. I'm going to pray for a cold front from now until then and considering we are starting at 8:30 in the morning, it should only be like 105 degrees instead of the 135 degrees it's liable to be by noon.
My bridal showers start next month and I am so excited! I feel like we've been planning this wedding for 7 million months and now it's time to start celebrating since it's getting so close and I could bust I'm so excited. We ordered a monogrammed chalkboard from Marley Lilly's flash sale last week for our favor table and holy goodness, it's the cutest thing you've ever seen, trust me.
Let's see, I'm trying to rack my brain for anything else that we've accomplished since my last Wedding Wednesday update but I think I've covered it all.

Happy Wedding season!