I am so happy to say that my recipe I mentioned on Friday was a success! I haven't done much cooking before I experimenting with recipes so I wasn't exactly sure how this would turn out. But I found a great recipe, followed it, and voila! Delish.
It's a baked pimento cheese dip and it is heaven! Here's what you'll need
1 jalapeno (minced & seeded)
1 1/2 cups of mayo
1 (8 oz.) block of pepper jack cheese (shredded)
1 (8 oz) block of extra sharp cheddar cheese (shredded)
1/2 (12 oz) jar of roasted red peppers (chopped and drained)
1/4 cup chopped green onions
Garnish: Cilantro (*in the picture it shows parsley flakes, I was going to use those to garnish because I couldn't find cilantro at our grocery store but I tried a different store and found cilantro after I took the picture)
Start by preheating your oven on 350. Stir together the mayo, chopped onions, jalapeno, and red peppers in a large bowl. Stir in cheeses (it's best to grate your cheese yourself because of the consistency but if you'd like to use already shredded cheese, you definitely can). Spoon the mixture into a lightly greased 2 qt. baking dish.
Bake for 20-25 minutes or until dip is golden and bubbly. Then garnish!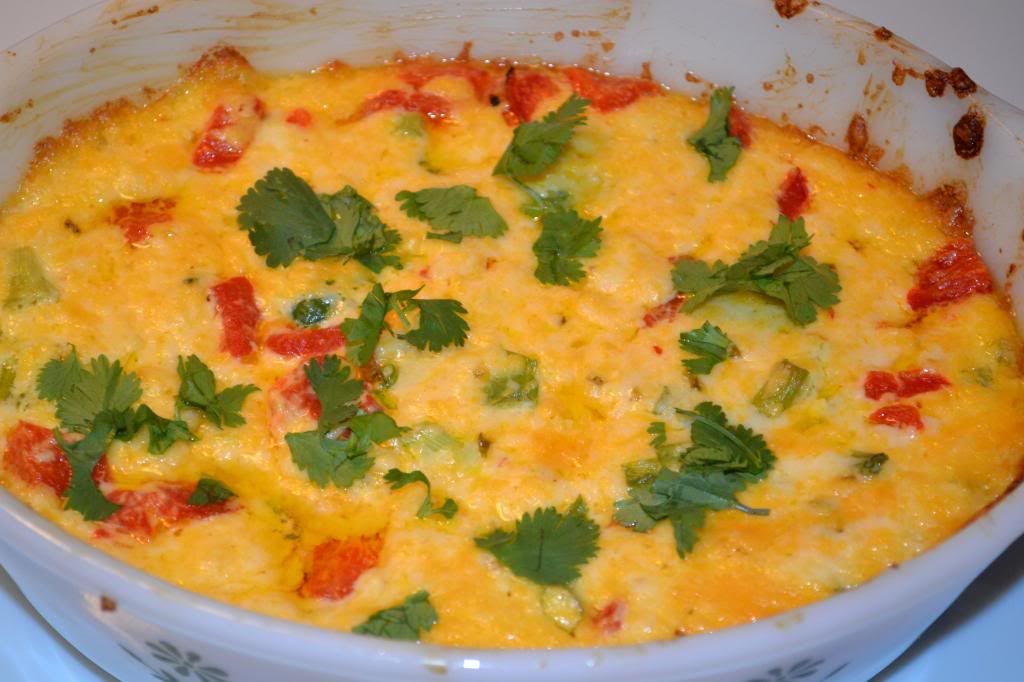 Eat and enjoy :) (and please excuse my messy pan, rookie mistake!)
If I had to change the recipe ever so slightly for the next time I made it I'd probably do 1 1/4 cup of mayo and bake it the full 25 minutes, but besides that, everything else was great! I took it to my grandparents for fathers day lunch and they devoured it! It's best served with tortilla chips (which we used) or crostini. If you try it, let me know how it turns out!

Linking up with Charlotte today!