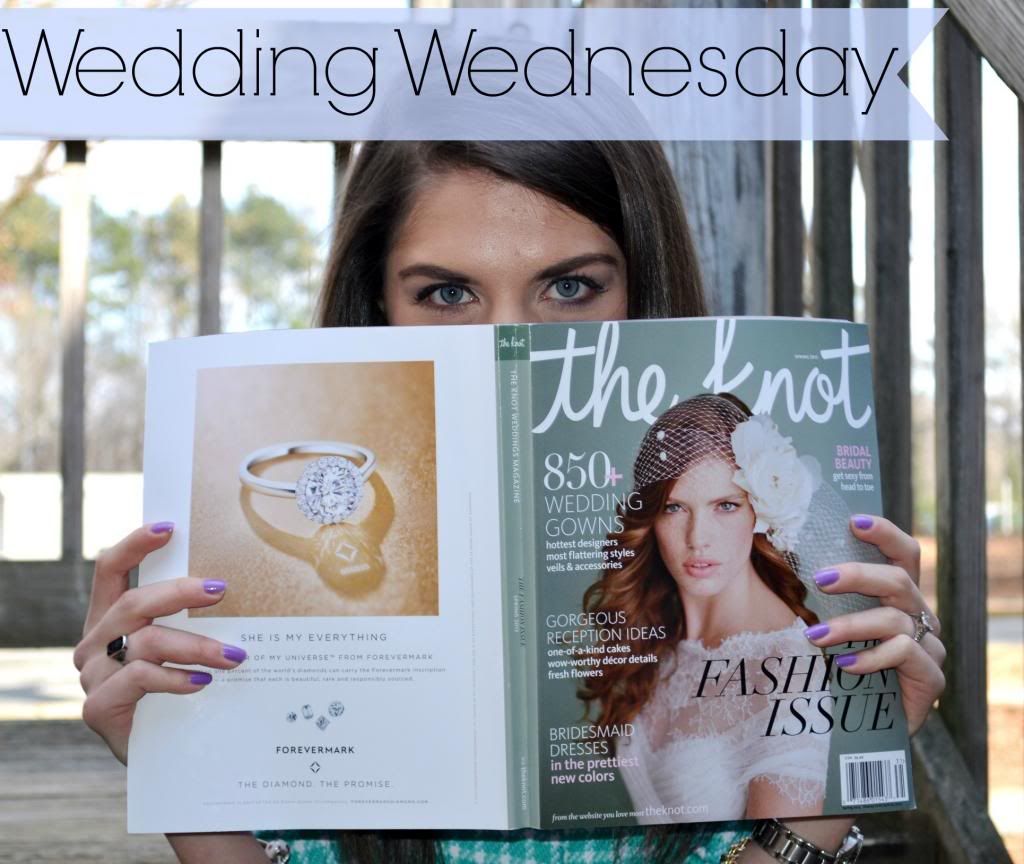 With our wedding planning in full swing, and thankfully, many things getting checked off the list, I was thinking the other day about wedding planning and my thoughts on it. I never knew what it took to plan a wedding before we got started on ours and oh my goodness, it really is mind boggling. Whenever things get stressful or overwhelming I just remember that in a few months the day will be here and I know it will be perfect because I'll be marrying one sweet, sweet man. And as stressful as it can be, it is also such a joyful time and is so exciting to plan for the greatest day of your life.
First off,
PRAY a lot and be very intentional with your prayers before you start making concrete decisions on things and signing contracts,etc. God and I have had some very in depth talks where I flat out said "Lord show me exactly what kind of wedding path Josh and I need to take, put it right in front of both of our faces". This helped so much in making the final decision of whether we wanted a full blown wedding, destination wedding, eloping, court house, or small ceremony and reception type wedding.
Second,
Do tons and tons of research. If you think you've looked at every option in town/in state...look one more time just to be sure. There are a multitude of venues, photographers, caterers, DJs, florist, bakers, etc out there and you want to make sure you find someone who's work you like, who is inside of your budget and that you think you can work easily alongside with. This is a good time to recruit your mom or close friends to help you search out every place and person in town.
Third,
Set a very distinct budget and stay within in it. When you just set a "round about" figure things start to get sticky...fast. You have to know exactly what you're working with because numbers start adding up quickly.
Fourth,
Keep calm and don't freak out. Or in my case, when you do freak out, sleep on it and you'll wake up feeling much better the next day, I promise. Confide in your fiance when times get tough, you're in this together and you're a team.
Fifth,
Remember that at the end of the day, if you're marrying the one that you love, that is all that matters. I've told Josh numerous times that we could get married in a castle or married in the street and it wouldn't make a difference to me because at the end of the day, I'm going home as his wife and that makes my heart happier than I can even explain.
Sixth,
Enjoy all the moments. Trying on your dress, picking our invitations, deciding on music, tasting your reception food, designing save the dates, every little thing. It's so fun and a time you only get to do once.
I could really keep this list going on for days, but you probably wouldn't want to read all of that ;) So there's my top 6, I hope you find this useful if you are planning a wedding now or planning in the future!