Our save the dates went out last week and they should have safely arrived in everyone's mailbox so I can reveal them here on the blog! (We have one more batch to send out but I'm fairly certain no one in that batch reads nor knows I have a blog, haha!) I have been patiently waiting to get those bad boys in the mail. I used the website uprinting.com to create these and I could not be happier with how they turned out. They arrived very quickly and looked better than I could have expected and were a great price point, too! I actually used PicMonkey to design the front and back and then uploaded the files to uprinting and they let you measure it to your page and fix it exactly how you like. We opted for postcards and I'm really glad that we did, they turned out so good! I had some pinterest inspiration for the design of our card. I came across this card quite some time ago and it thought it was so modern and fresh, like nothing I'd seen before and I knew I wanted to that design. I showed it to Josh and he liked it just as much as I did, so we had a winner!
And drum roll please...our card!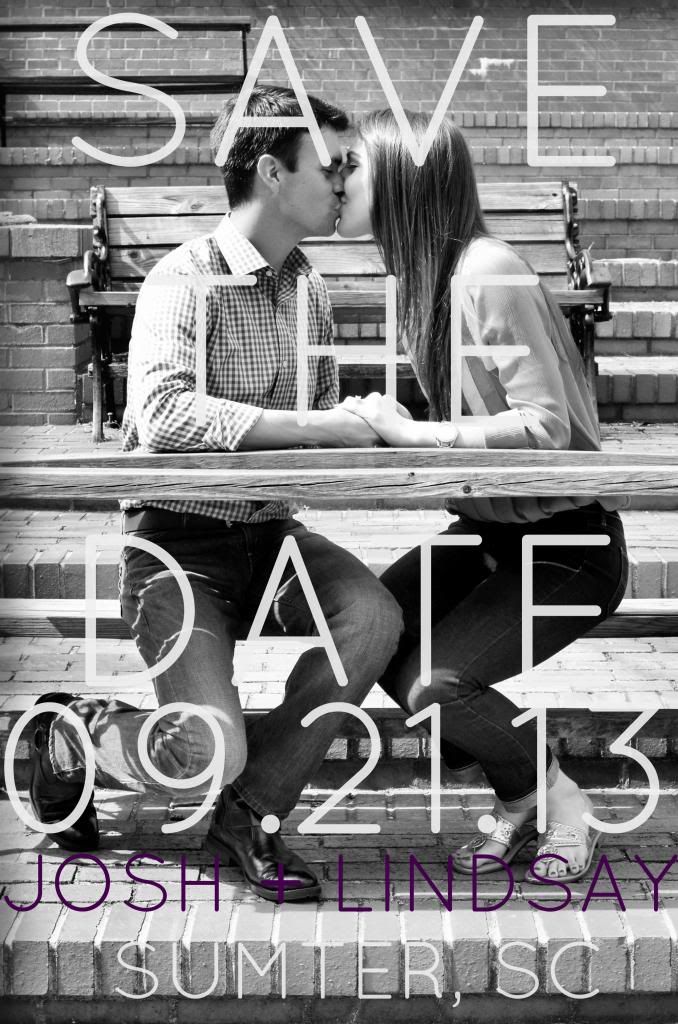 We may or may not have gotten
obnoxiously huge
adorable stamps made with our faces on them. If I told you I wasn't in love with them, I'd be lying big time. Even Josh liked them #winning.
Sending these out really puts into perspective for me that we are just a week away from being 4 months away from our wedding, holy heavens.

And I have to give a big shout out to the mister, he has terrific handwriting so he wrote out all of the save the dates and did quite a good job. After my prodding and "why aren't you writing" and him "I'm taking a break"...after writing one line, bless him. Nevertheless, they all got done and he survived! Thanks babe, you did well!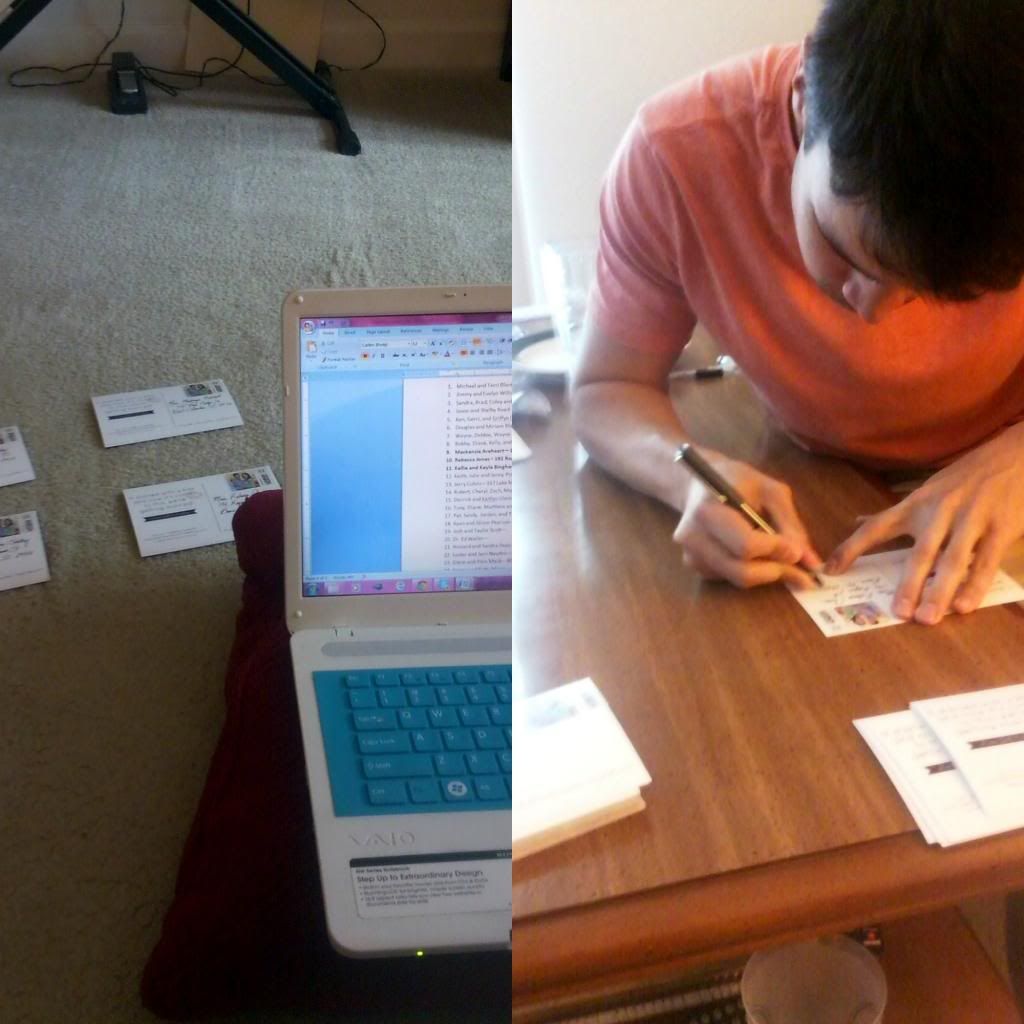 We're 129 days away from this wedding people...In the words of one of my bridesmaid and best friend, Rebecca, "-ish is getting real." Yes, yes it is.
5 month picture, but now it's almost 4!