One of the on stage question possibilities from the pageant I was in a few months ago was "If you had to make a song title for your life, what would it be?"
I saw this question and went all "oh my word what if they ask me this question I am going to freak out because I have no idea". I started racking my brain and NOTHING, nada, zippo, was coming to mind.
The night of the pageant I was back stage dressing for the evening gown portion of the pageant and Josh sends me a text that read "Blessed. That is your song title." It brought a smile to my face and sense of relief filled my body when I got that text. And I felt a little silly for not thinking of that earlier, blessed. Then it got me to thinking about how truly blessed I am and I have proceed to not realize that to it's fullest potential each day.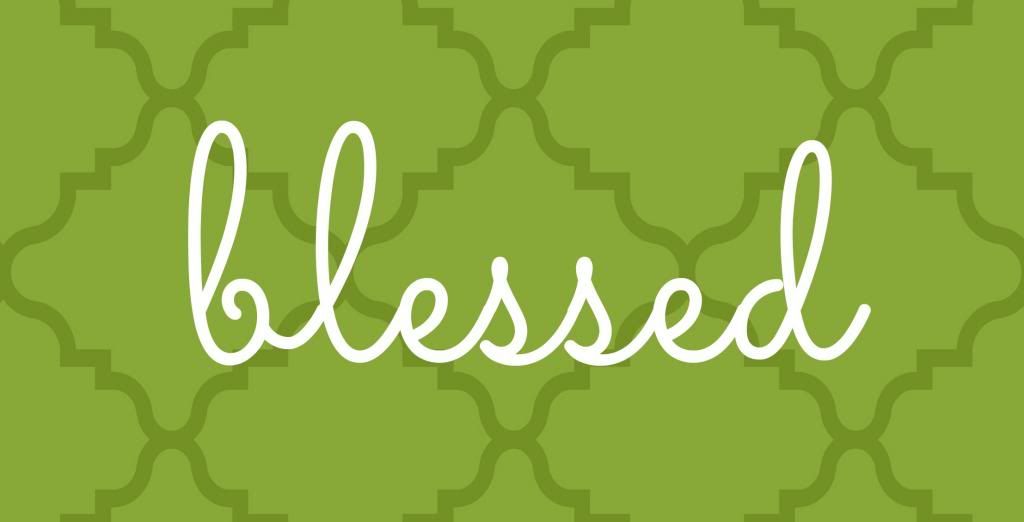 I'm about to have a college degree under my belt, that makes me blessed. I'm engaged to a wonderful man whom I'll tie the knot with in less than 6 months, that makes me blessed. I have a family filled with the sweetest, most caring people, that makes me blessed. My friends that surround me each day are blessing in themselves.
And most of all, I have a God that loves me and has saved me from all of my sin and promised me an eternity when the day comes that He takes me home. What a beautiful, beautiful thought that is.
I hope that I remember every day how blessed I am. My arms, legs, feet, hands and mind works properly, what a blessing of health. I have a roof over my head, food on my table and money in my bank day in and day out, what a blessing.
My prayer is that life never get so busy that I forget how blessed I am or that I forget to thank the people around me for being such a blessing in my life or that I forget to thank my God for all that He does and provides for me each day.
If you had to give your life a song title, what would it be?