I feel a teeny tiny bit like a modern day, bright colored Jackie O in this outfit.

Let's talk real quick about the importance of a fantastic fitting and looking pair of dress pants. These I'm wearing are from Express and are golden! Love, love, love these dress pants. They are so soft and hug in all the right places and are loose in all the right places.

I truly believe that every woman needs at least one great pair of dress pants and these are mine.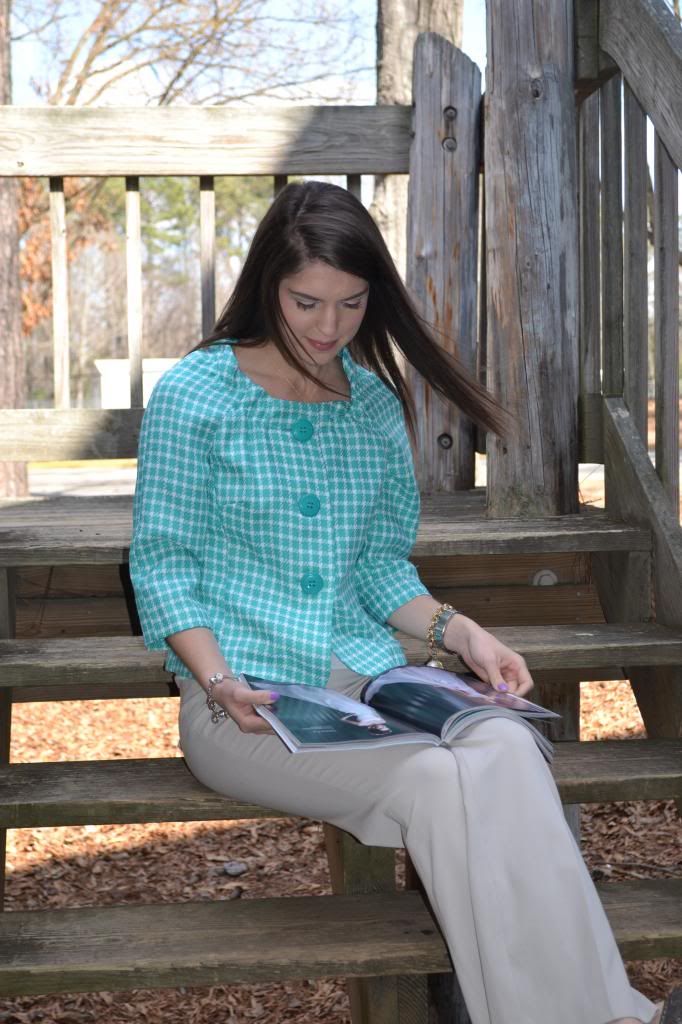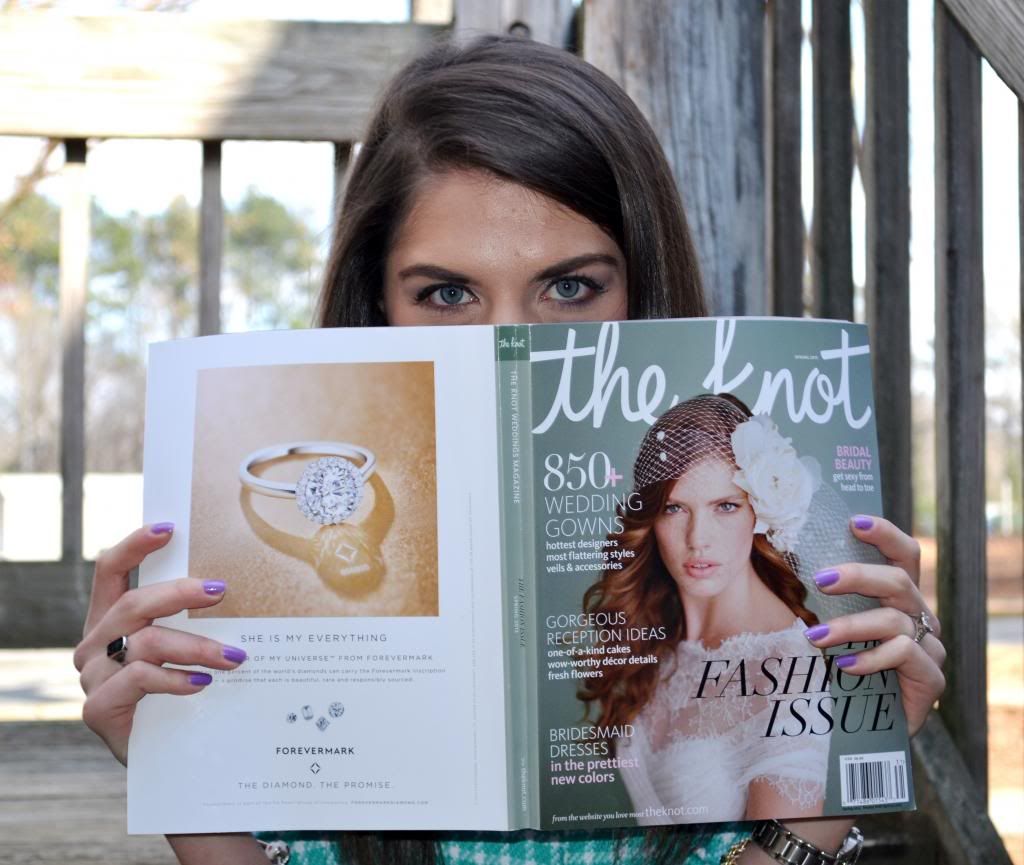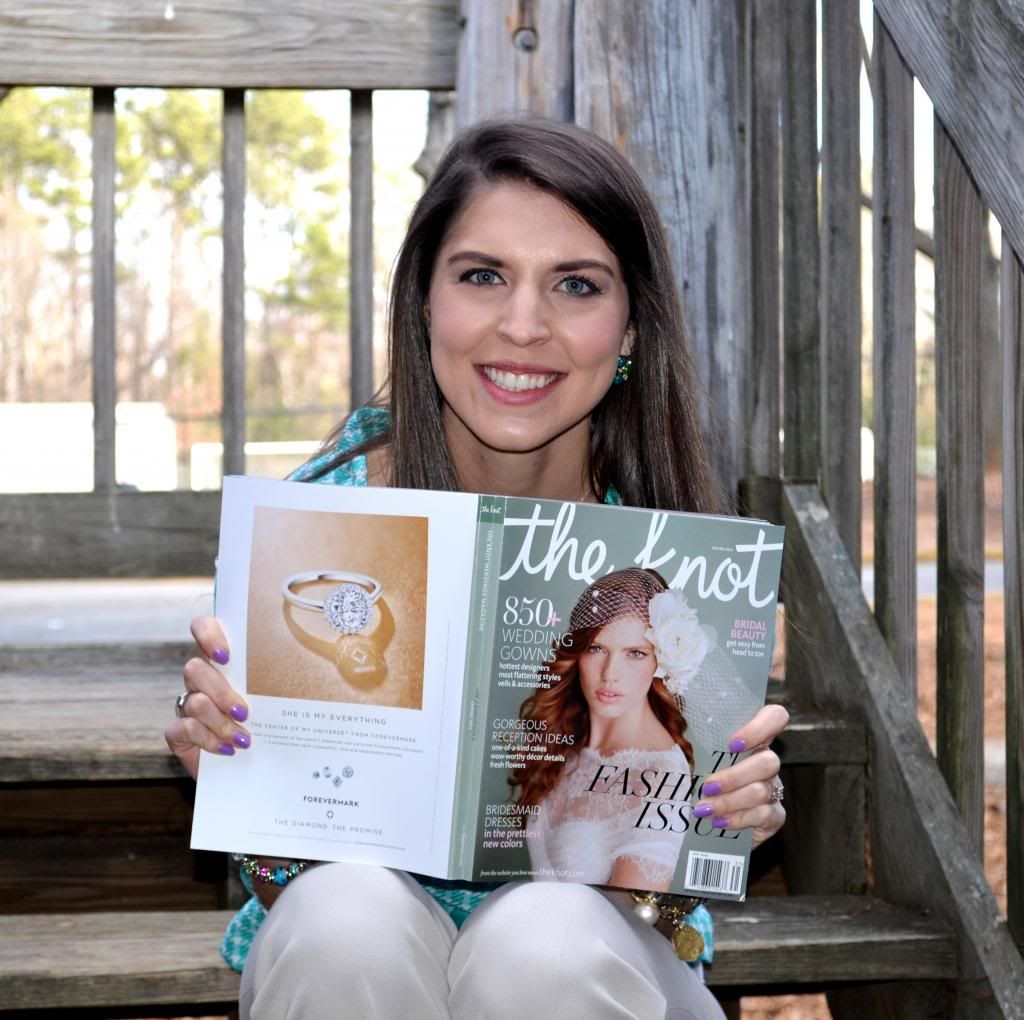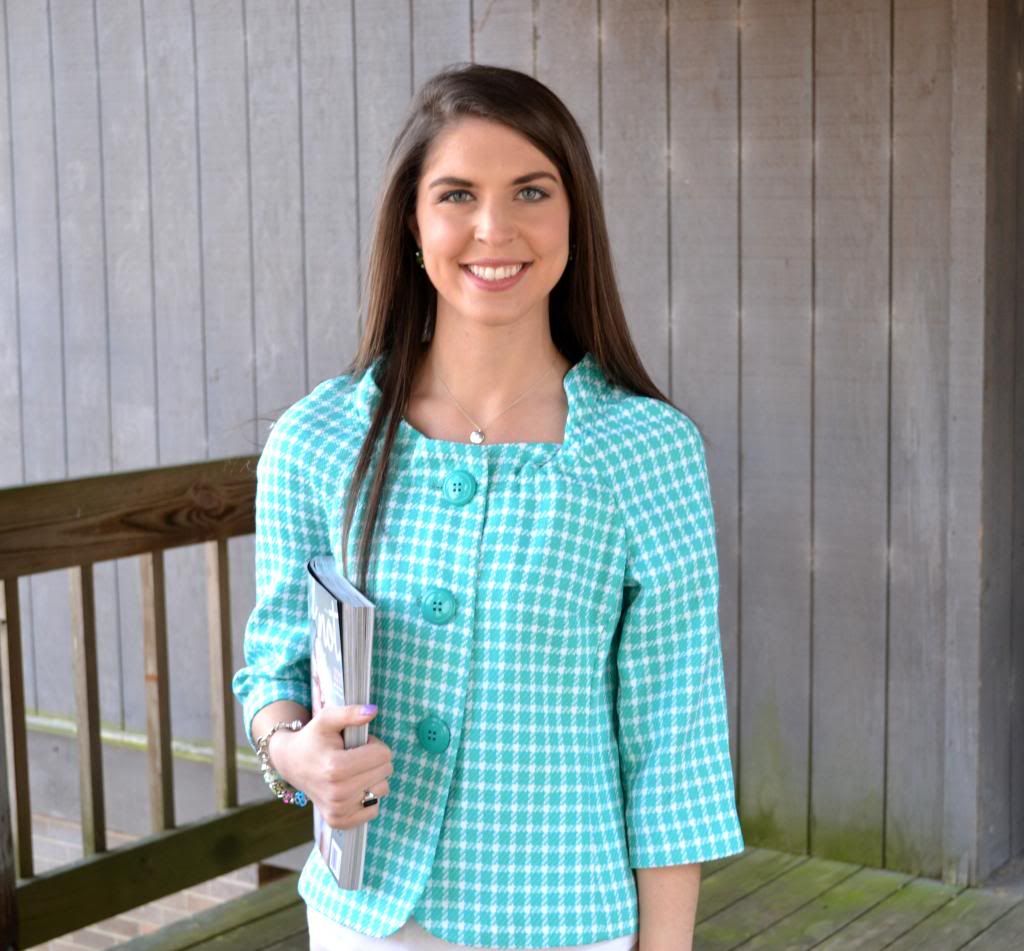 And how great is the color of that little jacket? It was actually my moms and she was getting ready to give it away and I snatched it up and I'm sure glad that I did! I love the neckline on it and since I'm getting ready to enter the working world, I think this job would fit the bill for a work day!
Jet lag is killing me a tiny bit today, I kind of felt like I was sleep walking all day, haha! I hope I bounce back tomorrow. Happy Monday friends!