Happy Monday friends! It's Homecoming Week and I am very excited to participate in all that this week has to hold. It is a little bittersweet that its my last one but I fully intend to enjoy every minute.
Also, get this...3 of my 5 classes are cancelled for today. How is that for a Monday?! Wonderful!
Let's recap my weekend happenings shall we.
On Saturday Josh and I went to our wedding venue and he got to see it for the first time. It was raining and felt like -10 degrees out but it was great to be able to visit again and I was so excited to show it to Josh. We I strongly encouraged him to stand under the tree that we're getting married at and we practiced our kiss ;) I may or may not have gotten a few butterflies! We also met with our photographer and our engagements are scheduled for March 30th, I'm so excited! Amanda was so sweet and I think she is going to be great to work with. We had a nice lunch at Atlanta Bread and then finished off the day watching golf.
Our "Only 7 months to go" picture!
Sunday mom and I went to a Bridal Showcase at the fairgrounds and we had a great time looking at all the vendors but I swear if I had to eat one more piece of cake I was going to pop! There was good food and delicious cakes literally surrounding us, haha! We got so many brochures and talked to so many people, my head was spinning when we left! But we did find some good ideas for centerpieces and got registered for some prizes and found a few bakers and wedding directors to look into. I am SO glad that we had most of our big things stapled down before going to this show because I don't think I could have handled trying to find a photographer, caterer, venue, etc all at one place, so so so much to take in. I'm going to try and sift through all of the brochures we got at some point this week. I also saw a bridesmaids dress that was to die for! Can't wait to show it to the girls.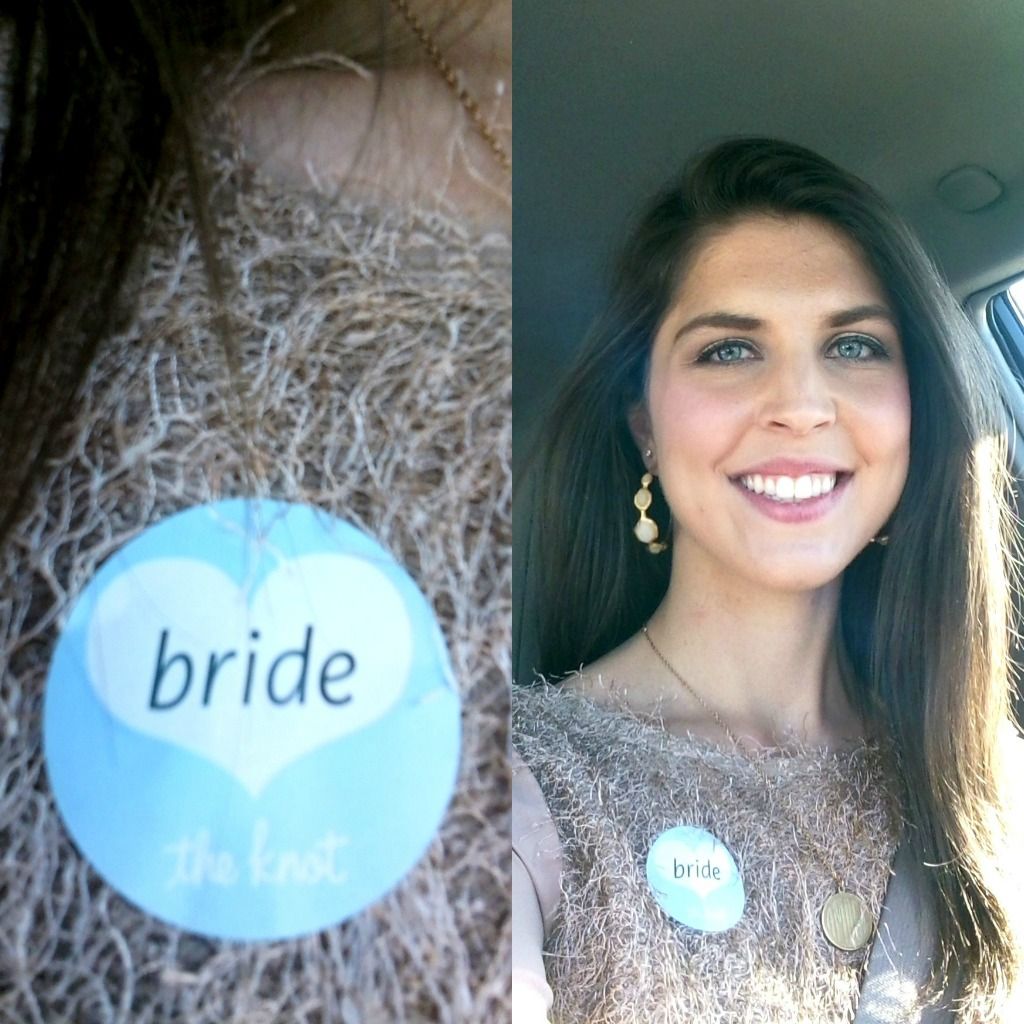 On Sunday we also bought our invitations!! Oh my goodness! I know we still have a ways to go on those but I'm so excited to
have
them. We also got props for our engagement pictures and favor boxes. I got to check
a lot
off of our wedding to-do list this weekend and it felt oh so good! Mom also gave us a gift for our honeymoon! It's a bag that has our names on it and bride and groom water bottles, so thoughtful of her! Seeing Mr. and Mrs. Colvin makes my heart skip a beat, love it!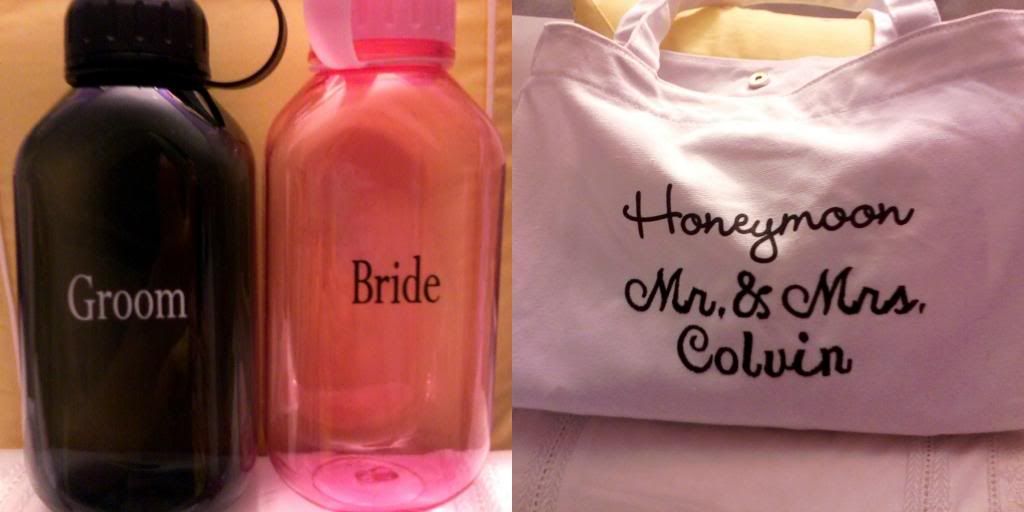 It was a great weekend at home and my family will be here in Greenwood this weekend for homecoming! And only
10 days
until I leave for London! Look what I picked up on Friday, that's right, my cap and gown!It's very surreal having that in my possession but it feels fantastic to know I'm so close! The Grad Gala is Wednesday and I can't wait!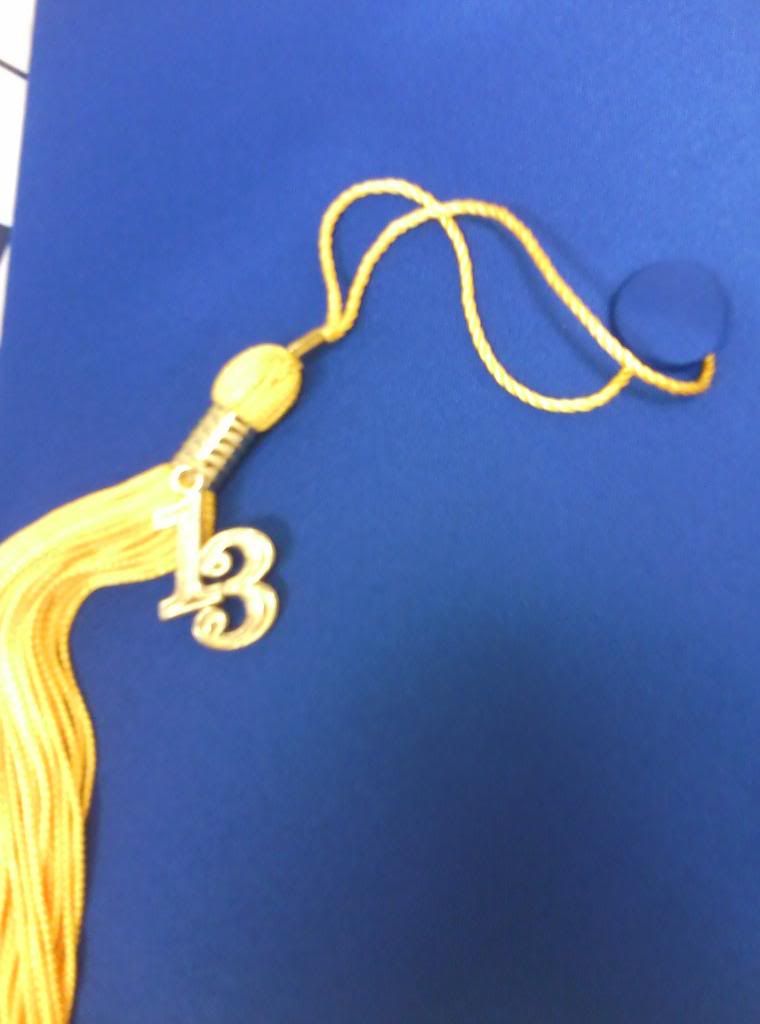 Another side note, it has been SO rainy, cold and flat out dreary here in SC the past week and into this week. I'm really hoping that all of this rain is an indication that we're getting it all out of the way so that by the time September rolls around it will be sun shiny and beautiful. No rain on our wedding day please! I'm itching for Spring really bad, come on warm weather!
Have a great week beautiful friends!