This Random Wednesday post is very random but very great, in my opinion anyway :)

Yoga started this week at our campus gym. You bet your bottom dollar I will be there tomorrow finding my inner peace...or whatever it is you do at yoga. I am stoked!
Minted.com is doing free samples of their most popular save the date cards! I was so excited when it came in the mail! They show you options of all kinds of different cards, postcards, magnets, paper types, envelope types and give you a discount card! I may or may not have put that chevron magnet one on my fridge haha!
Lent starts today and I am giving up sweets and french fries. My two favorite things in the whole wide world. If I'm grumpy from now until Easter...you'll know why :)
What's a Wednesday post without a teeny bit a wedding talk...I spared you Wedding Wednesday post today ;) We booked our photographer for this week and hopefully will be doing our engagement photos at the end of March. Suggestions on clothing begins now, so suggest away folks!
In a few weeks I'll be starting a short series called Meet My (Our) Bridal Party! It will showcase my groom, my bridesmaids, and his groomsman. So very excited to share with you the oh so very special people in our lives! I've also talked the fiance into guest posting, hopefully twice! He'll be talking about how to compromise with your partner on activities that they like to do and participating with them and his take on wedding planning. I can't wait to see what he comes up with!
I am really, really looking to expand my blog this year. I'm trying to make the right steps by really branding myself; having my facebook page for the blog match the blog design as well as having my twitter page match the blog design, I bought my own URL domain, EDL has its own email address, etc. So I think (and hope) I'm moving in the right direction. If you have any useful tips and would like to share, please feel free. Also, if you're up for sponsoring or swapping, visit my Sponsor page and let me know!
I'm going on our Sisterhood Spring Retreat with my sorority this weekend and we're spending it in the mountains! So excited to get away for a weekend, disconnect from social media for the most part, bond with my sisters and grow with God!
What's a good Random Wednesday post without some pictures?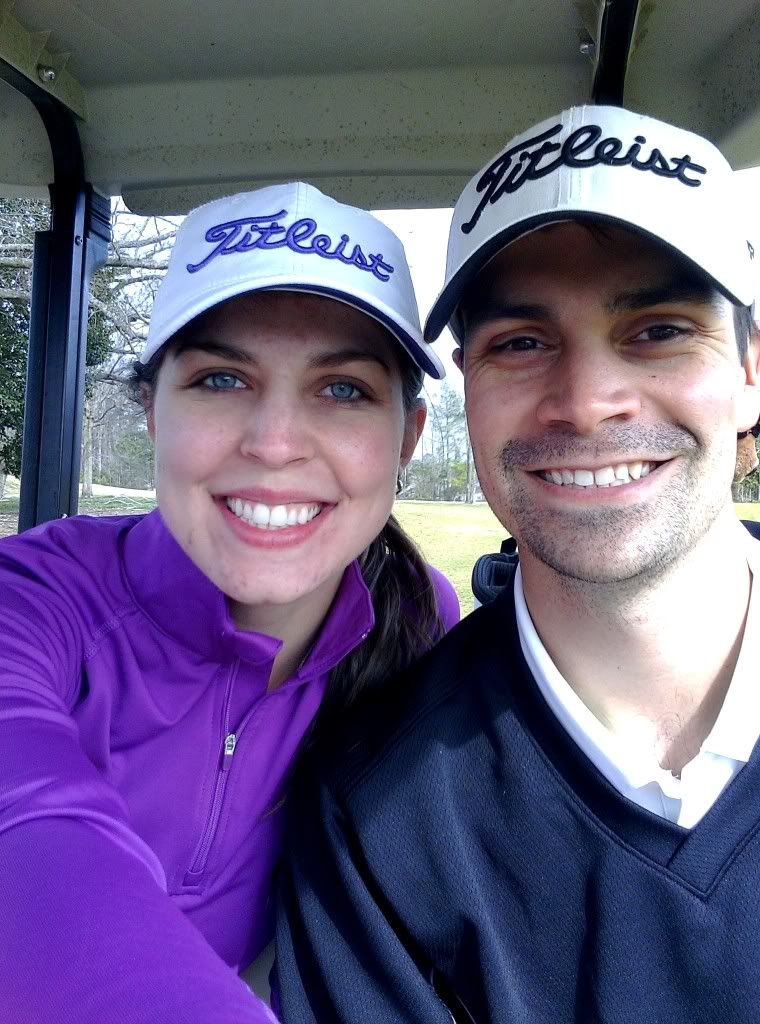 Could he be any more handsome?! I think not!
Don't forget to come back tomorrow to participate in some Valentines Love! I'm getting mushy about my Valentine, and it's totally allowed because it's Valentines Day :)
P.S. Want to win Hunter Boots? Go visit
Sarah
!