I finally have all my girls set to be my bridesmaids! Thank goodness they said "yes"! I racked my brain over and over to think of the most perfect way to ask them to be my bridesmaids.
I searched and searched and searched and stumbled upon these really cute ornaments on Etsy. I'm pretty sure I jumped out of my chair I was so excited because ornaments were absolutely perfect to ask the girls since it was right at Christmas time. Well, instead of ordering the ornaments, because they were a wee-bit pricey, I decided to see if I could make them.
After browsing Hobby Lobby for about 2 hours and glueing, sticking, writing, tying, and getting glitter everywhere, I had my ornaments!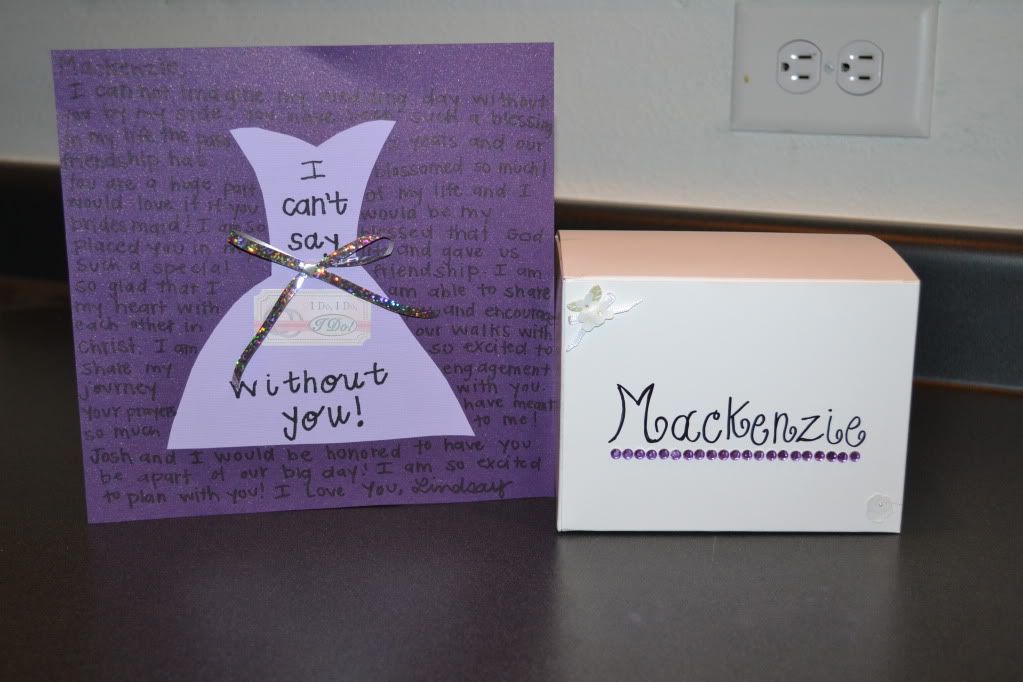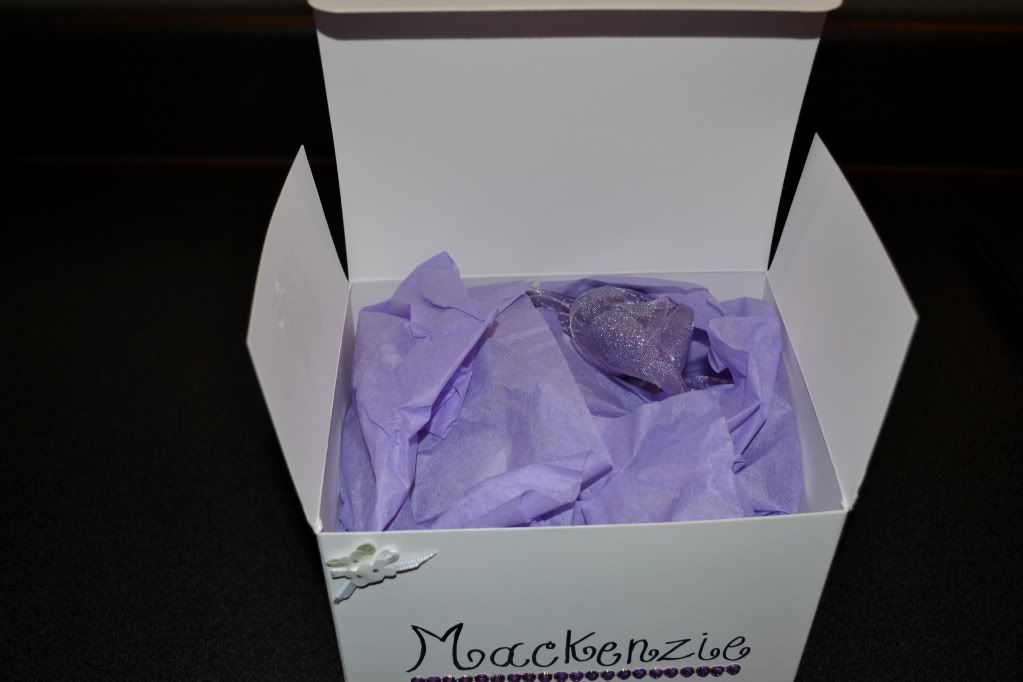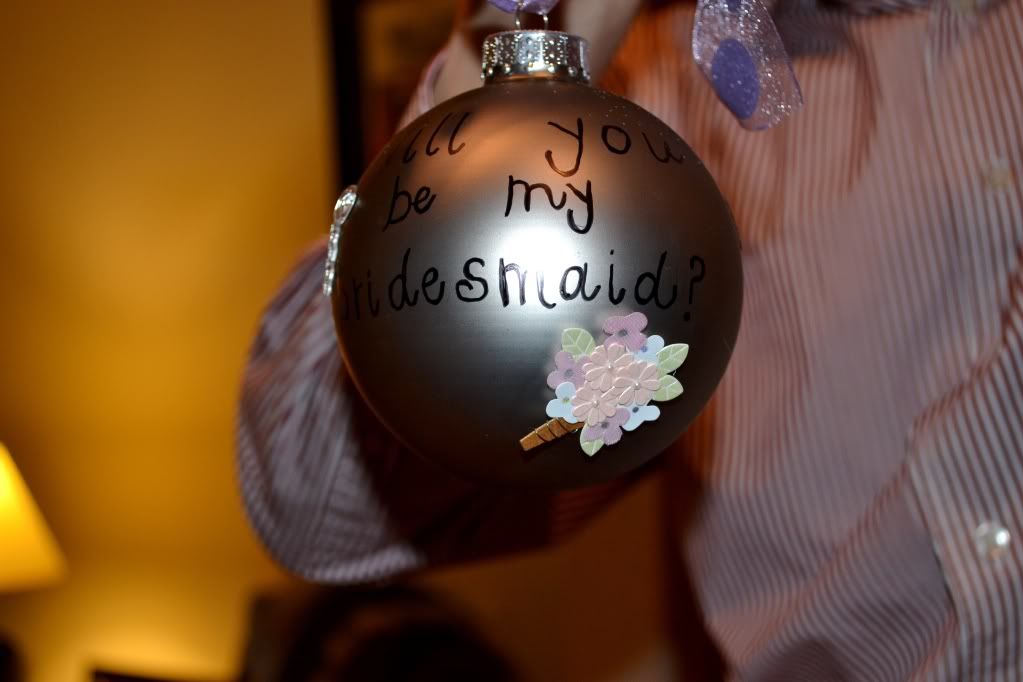 I was over the moon excited about these and was so excited to give them to the girls! They were incredibly easy to make and I looooove the way they turned out. I also did handmade cards and didn't order cards because I wanted to be sure that I had them in enough time to give to the girls before Christmas.
I was glad I asked them in a way that they had a keepsake. They could hang the ornament on their tree and then keep it on display the rest of the year if they choose!
Griffyn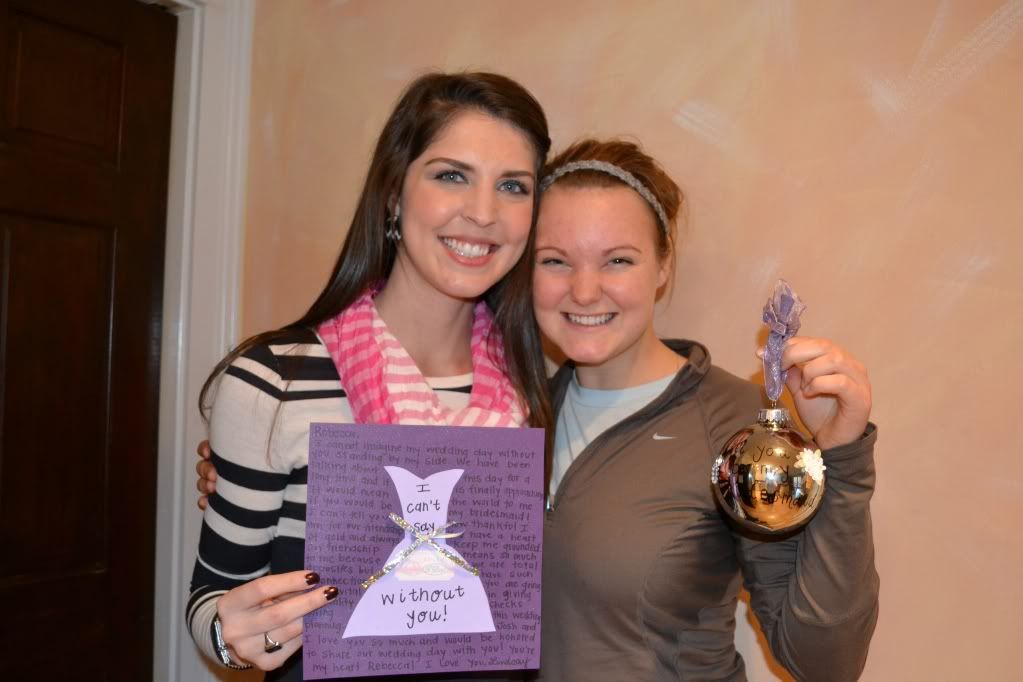 Rebecca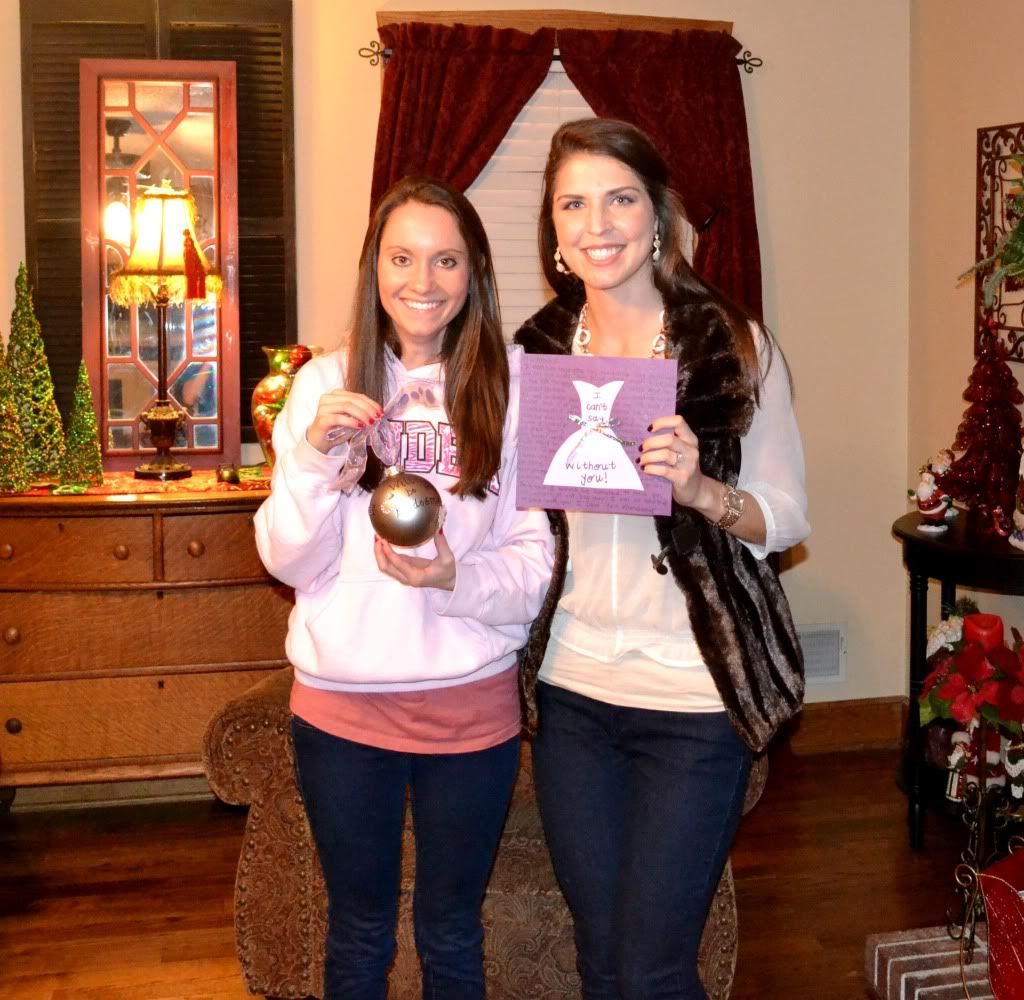 Mackenzie
Unfortunately, I didn't get a picture with Jenny (Josh's sister) when I asked her, but here she is!
Another holiday was upon on us when I asked Kayla and Kellie to be my bridesmaids! And that holiday happened to be Valentines! Here is what I did to ask them. They also have a keepsake, their ring. I am just dying over how this turned out, I couldn't have asked for it to be any better!
Kayla and Kellie
I am SO in love with the way this turned out and so glad I could "ask them to be mine" around Valentines! Their reactions were so priceless, I wish I had it on video, cutest thing ever!
I have 6 bridesmaids-- Griffyn (MOH), Rebecca, Mackenzie, Jenny, Kayla and Kellie. Another post will be coming soon about them!
I could NOT ask for better people to stand by me on the most special day of my life. Each of these girls has such a special place in my heart, I could go on and on for days about how much I love them. The Lord blessed me with fantastic friends, I am forever grateful!