Hey long lost friends, I've been MIA huh? Well no fear, I'm back on my game today. The past week has been crazy!
A few weeks ago I told you guys I signed up for something and I'd let you in on it soon. Well, last night I participated in the Miss Lander pageant here on campus. And I had such a great time! I did pageants in high school but I never enjoyed myself like I did last night. I felt so relaxed and truly had no expectations. I told my mom that as long as I came home and had a good time and enjoyed myself, then all was accomplished.
My sweet family and fiance came to see me. And of course my sorority sisters were in the crowd cheering me on. I'm surrounded by some really great people. The girls that were in the pageant with me were all very nice and I enjoyed getting to mingle and spend time with people that I normally don't see on an everyday basis.
The competition consisted of opening number (which I had a blast in, I love dancing around to upbeat music!), professional business wear, talent and evening gown/on stage question.
Pictures couldn't be taken while we were on stage but hopefully I'll be able to grab some from the professional photographer that was there later today or this week.
During crowning I was so honored and humbled to be crowned Miss Congeniality. So, so sweet of the girls in the pageant to view me that way!
I am so glad that I nervously signed up a few weeks ago to do Miss Lander. I'm sure last night closed the book on my pageant career and I couldn't have gone out any happier or satisfied.
"And my God will supply every need of yours according to his riches in glory in Jesus Christ" --Phillipians 4:19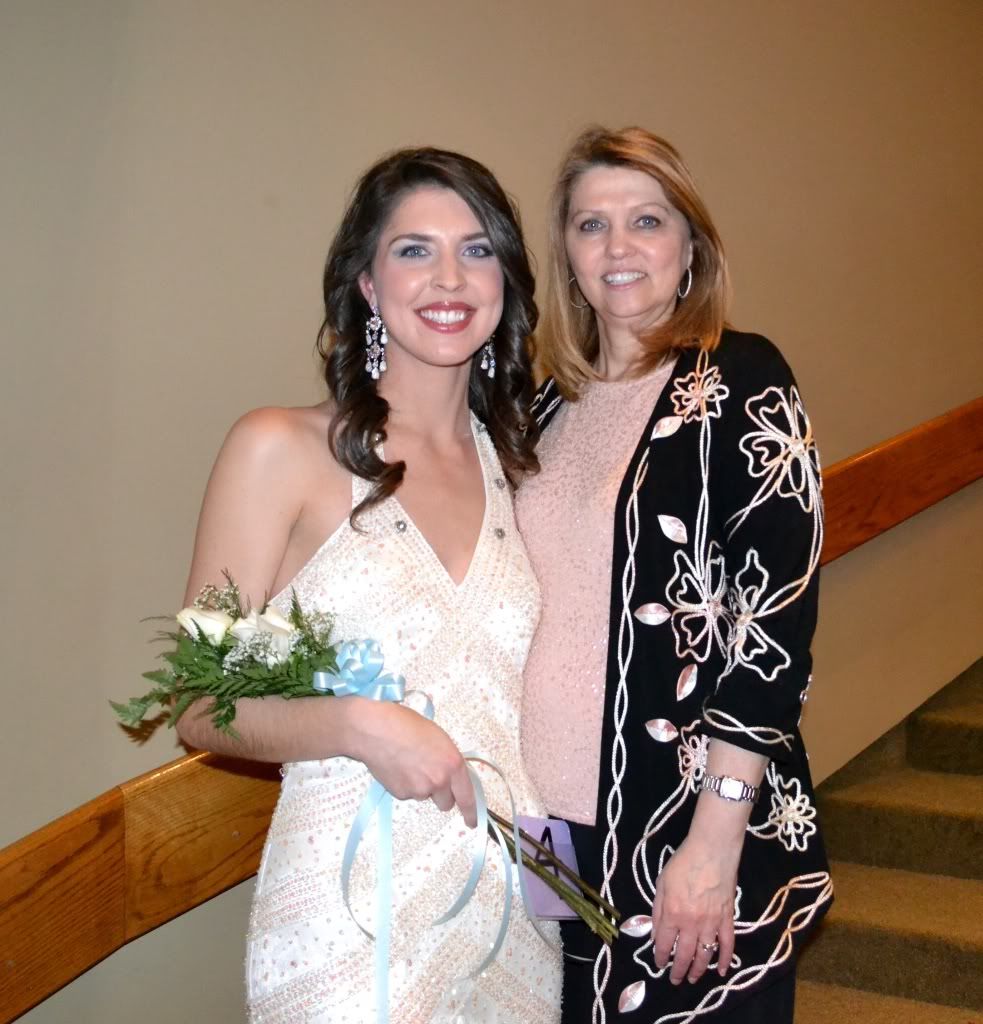 Wedding Wednesday is tomorrow and I have some good progress to document here on the blog!