Mirror pic's are baaaaaaack.
My sincerest apologizes, again. But a girls gotta do what a girls gotta do for the love of the blog right?! Glad you agree.

This particular day I mixed fur vest + colored skinnies + booties.

This was the first time I've worn my booties not under my jeans and I loved the way it turned out, these shoes are definitely becoming my go-to. Mom got me these skinnies for Christmas and I love them...I would wear them every.single.day if it was socially acceptable. So comfy and so trendy!

And don't even get my started on this vest, I got it at Old Navy a hundred million years ago and it's reversible! And I didn't even realize it until about 2 months ago and boy have I worn THE HECK out of it since I figured it out. Love.

I just love fashion, I really really do.

Also, I apologize to those who have to see me in these pants every other day but I can't get enough of this mustard color! I also apologize for wearing my vest every other day too. Except SC has been so.dang.hot the last few days...I'm talking 80 degrees. Not working with my winter wardrobe, weather. Get it together dude or lady, whichever you are.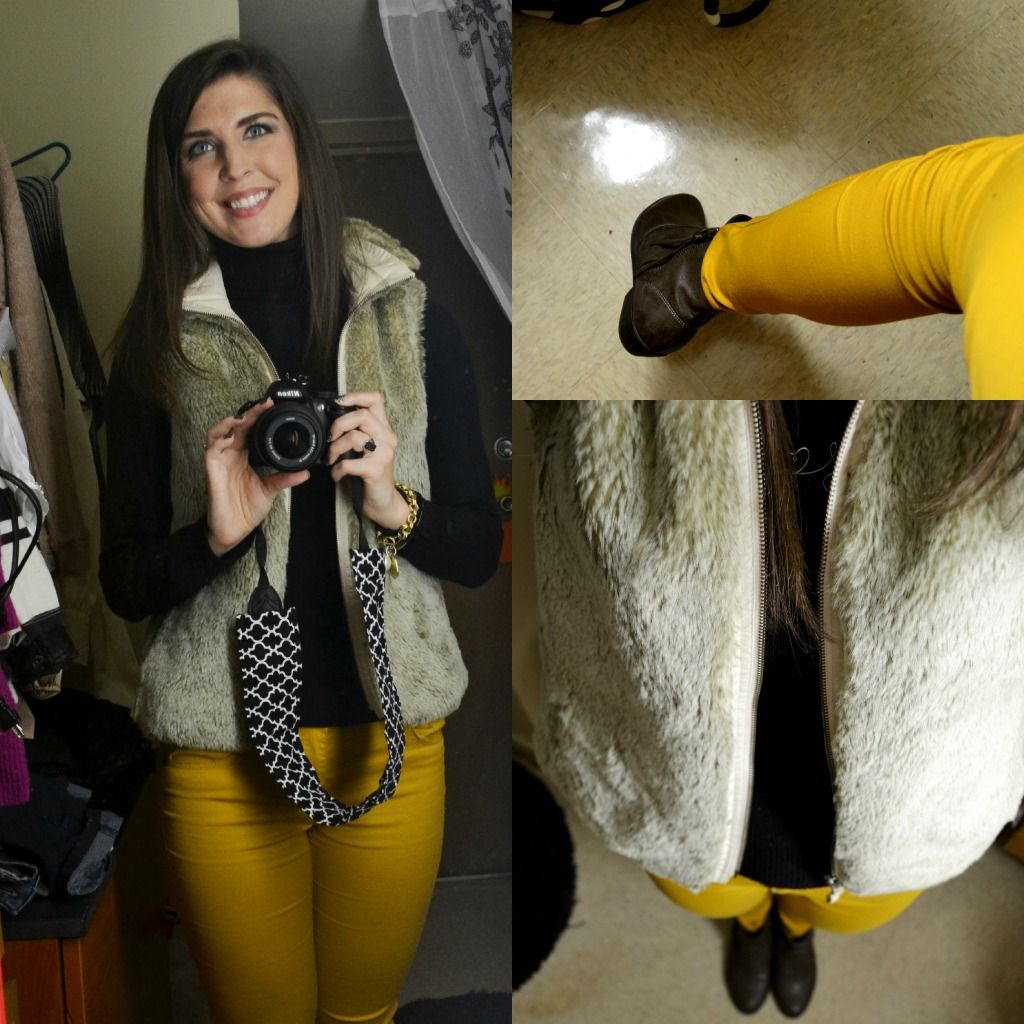 Happy Monday folks! I've got a busy week ahead so if I'm a little sparse on the blog, please forgive me!
P.S. Head over to
Bloom
and check out Nicole's fabulous giveaway!