stands between me and college graduation.
My junior semester wrapped up today and man does it feel good! It has been a looooooong and grueling semester. Who am I kidding, all of my semesters are grueling.
But it's OVER now and I only have ONE semester to go. That almost seems like crazy talk to me!
Let's reflect on this semester why don't we? Hold my hand and let me take you down memory lane for the last 3-4ish months.
-I started my job as Head Resident Assistant.
-I teamed up with Mackenzie to be President and Chaplin of our sorority.
-I went to meeting...after meeting...after meeting. Most weeks I was pushing 5 meetings PER WEEK. Tiring doesn't even come close to describe.
-I took 21 hours of classes.
-I signed up for my senior semester of classes
-I was frustrated on more than one occasion
-I was filled with happiness on more than one occasion
-I wrote paper after paper after paper and did assignment after assignment after assignment and took test after test after test
-I planned lots of devotions and events with my council crew for Sigma
-I had many late nights and many early mornings
That list is just a FEW of the many, many things that took place this semester. It was a great semester but I am not sad to see it go. I am so looking forward to beginning my last semester of college and enjoying ever second of it.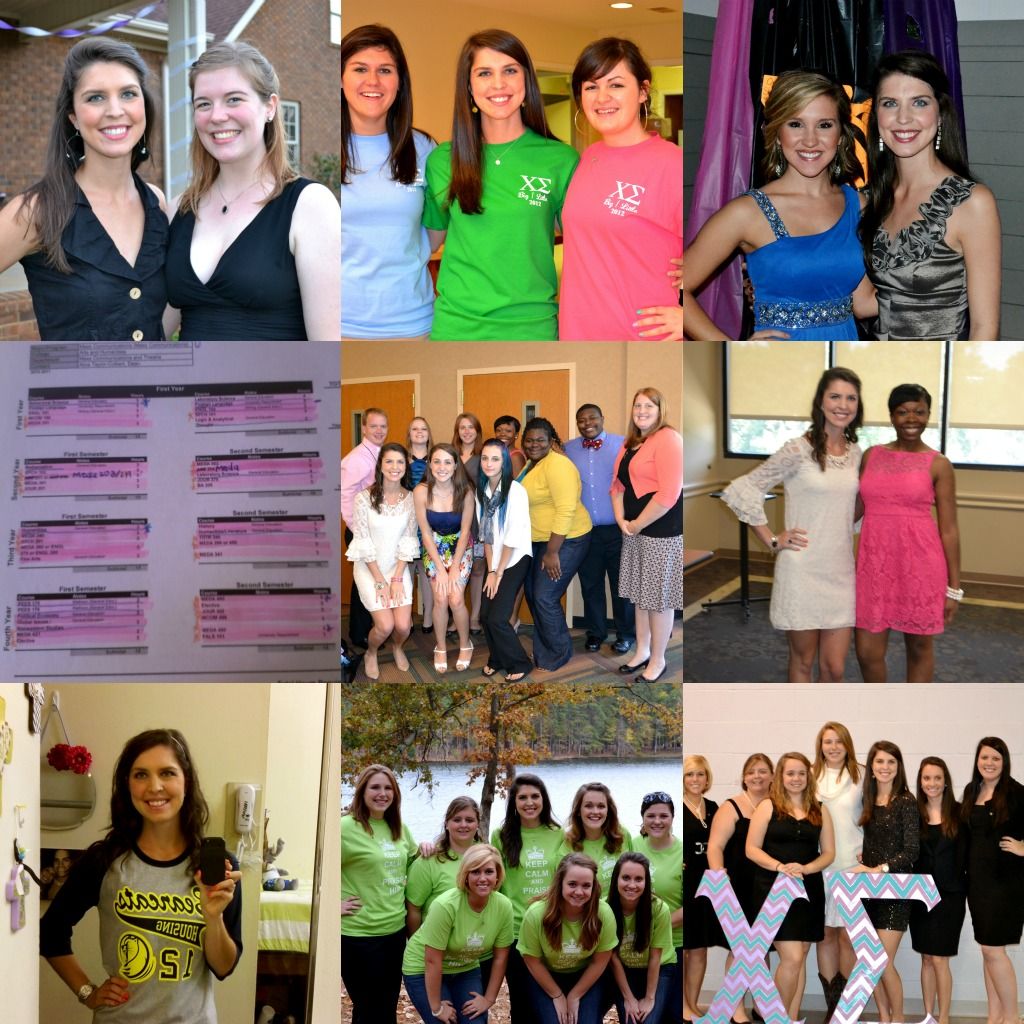 Happy Friday, Happy Finals Week is Over, Happy Christmas Break!
Lots of happies today, I don't mind.