Josh asked me to marry him on December 2, 2012. What a wonderful day that was.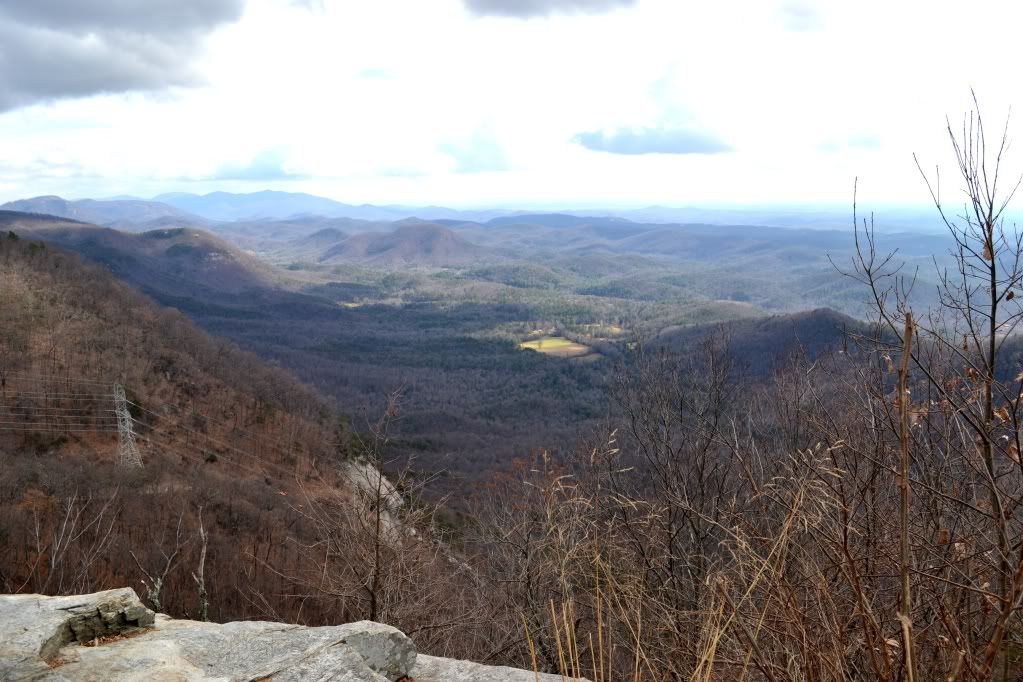 I had wanted to go hiking for awhile so we decided to take me to the mountains that Sunday. The drive to Pretty Place was beautiful and it was a gorgeous day. We had to drive up lots of winding roads and it was definitely a trip for the books haha!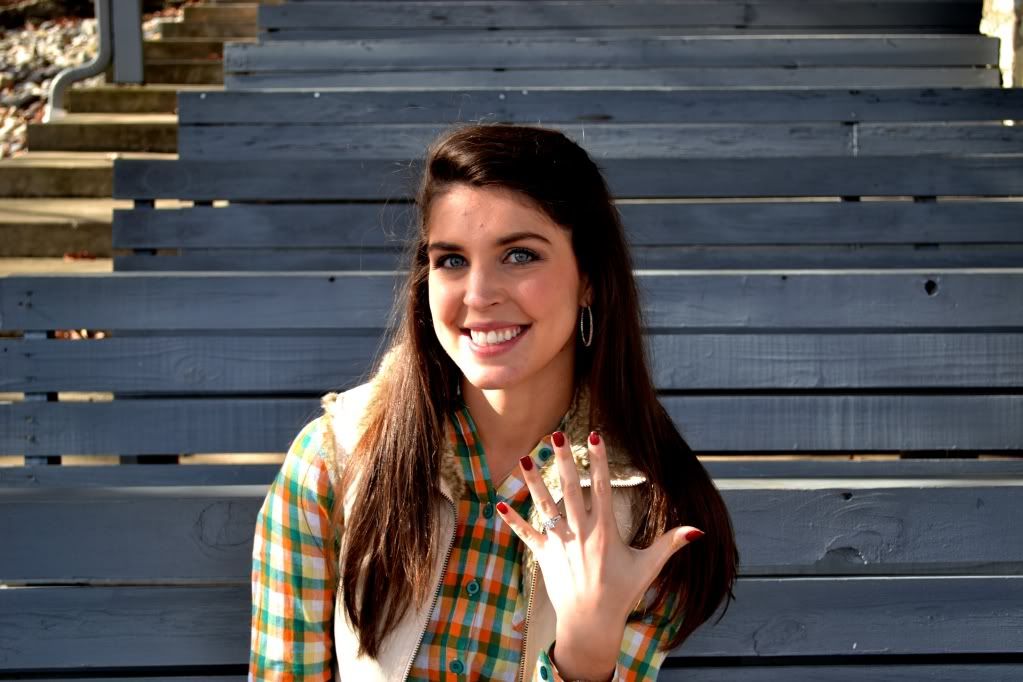 We got there and walked into the chapel and it was rustic, quaint, and beautiful. There's a big cross in the center and stone lining around the chapel. We overlooked the scenery and took it all in then. Then we saw TWO bald eagles! How crazy is that?! I am certain they were husband and wife ;)
Josh got out his Bible and lead me to the cross where he started reading some passages. He read from Psalm 24 about the creation of the Earth and all that God created. He read this in reference to us overlooking the mountain at all that God has created and how beautiful it is.
He then read Matthew 19 about how a man leaves his family and cleaves to his wife and how the two become one. And this is where my tears starting flowing!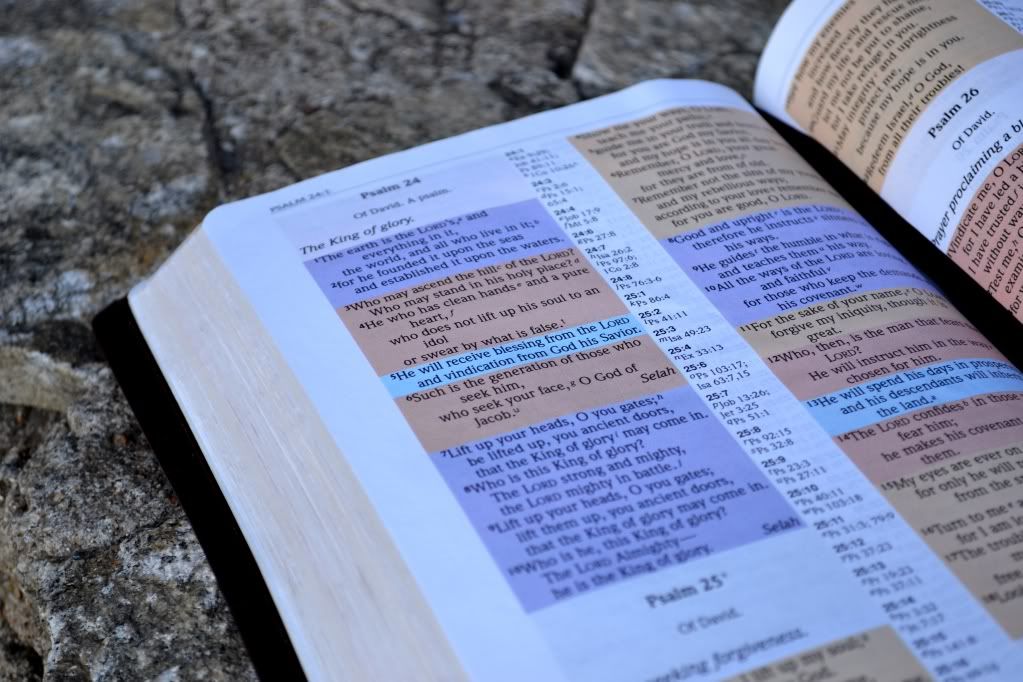 After this he got down on one knee and asked me to marry him. It was absolutely perfect. Oh and before he got down on his knee he said lots of very sweet things!
Afterwards we celebrated by standing on the stone and shouting from the mountain tops that we were getting married!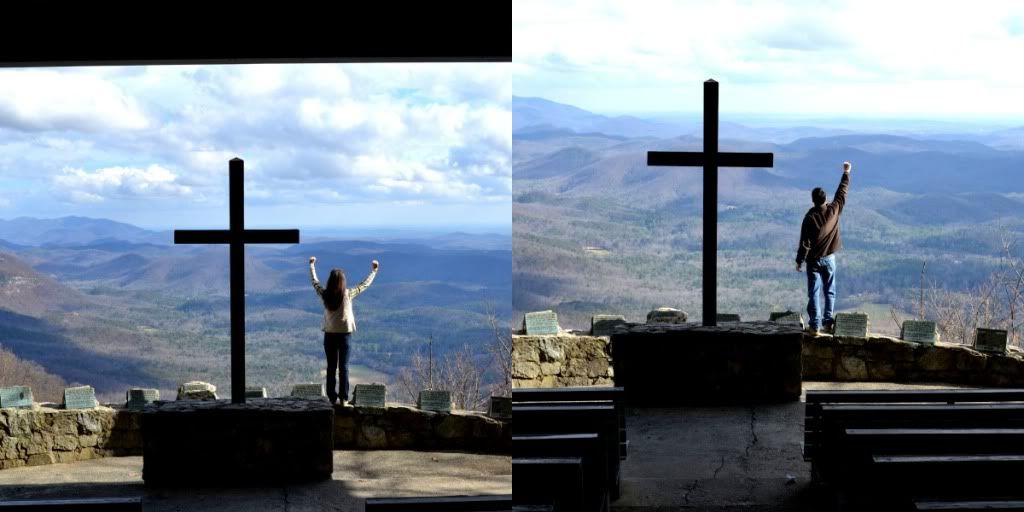 Then he prayed our a new journey of life together and our marriage. It was beautiful.
When we walked out of the chapel later on we were holding hands and he stopped and looked back and said the next time we walk out of a chapel like this we'll be husband and wife! AH! Melt my heart people, really.