In Wedding Wednesday that is!
I guess since I'm engaged I now have a pass to join in on the fun for Wedding Wednesday, this is exciting my friends, YAY!
Today is going to be a bit of randomness compiled into a blog post, nothing better right? So this is going to be a tag team of Wedding Wednesday and Random Wednesday. I hope that is OK with everyone ;)
Just because I'm still giddy about being engaged, enjoy!
Facebook official! I felt like we got engaged all over again the day after we actually did and finally put it on facebook haha!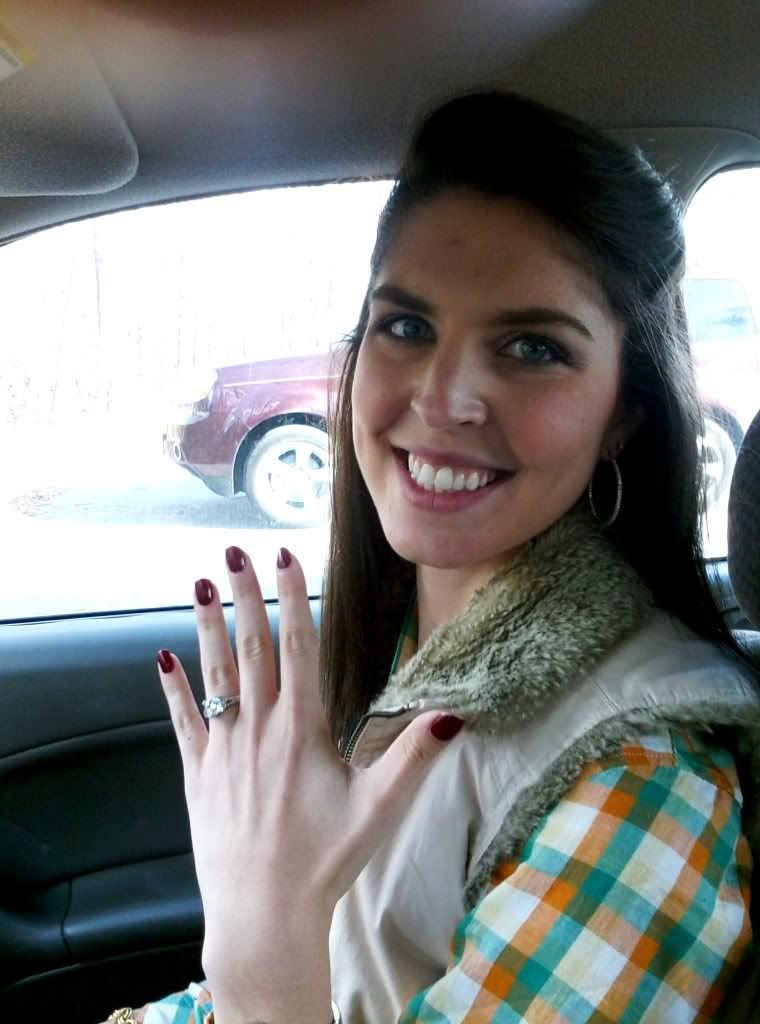 An excited car ride home!
Our first item with our joint monogram came today! It's going on the outside of my/our wedding binder!
I got the monogram sent to Josh's apartment because I was afraid it might not come to school before I left for the holidays so as soon as I get home and get it put on the binder, I'll do a post about our wedding binder. It has started to fill up a bit, so exciting!
I found a few places in the Columbia area that I think would be fantastic for our venue. I'm excited to start making appointments with places to go look! And I think my mom and I might hit a few bridal shops to look at dresses while I'm home.
Another piece of seriously exciting news is that I thought of THE most perfect way to ask my girls to be my bridesmaids! I had been a little on edge about how I was going to ask them and after a lot of searching the internet and racking my brain the best idea came to my mind. Now this weekend while consist of a lot of crafting. Good thing I have a stellar fiance that is on board to help me! I can't wait to ask my friends to stand by my side on the big day!
Now for the random news of my life:
1. Finals suck. I am so over it. My brain is fried, I took 4 exams today and have 2 left to go.
2. I made little treats for my residents and my RA's. I love Christmas time.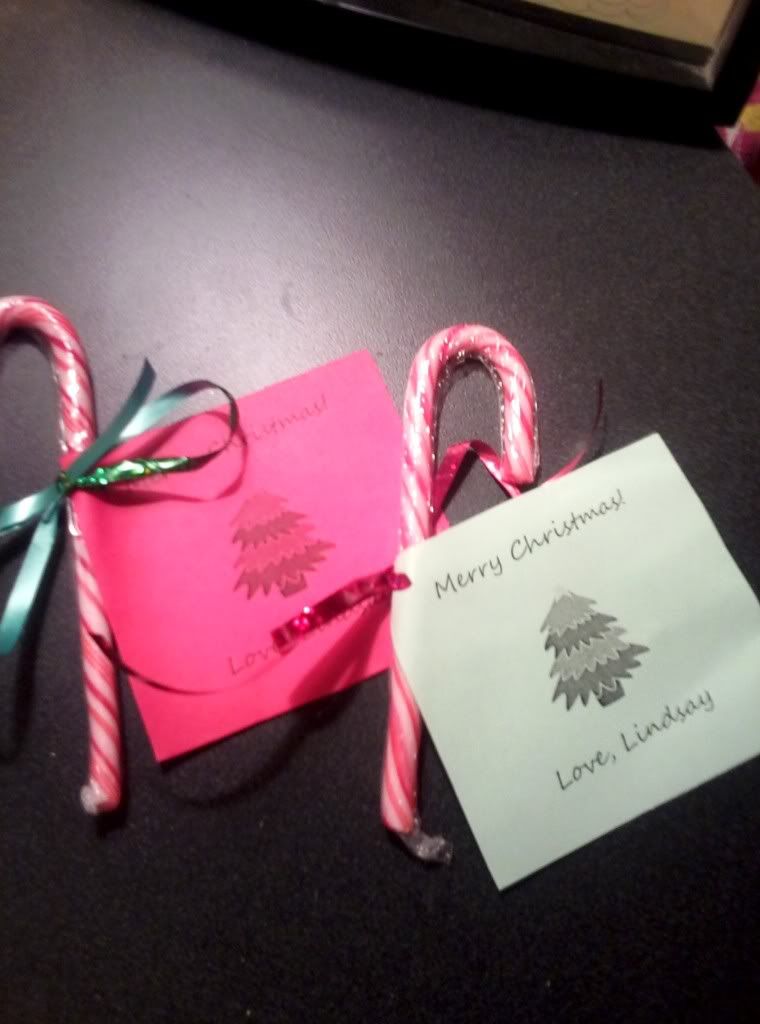 3. I ordered some adorb tags for my Christmas presents today!
Alright my friends, I think that's enough of my chatter for this Wednesday.
Ta-ta for now lovebugs.