In true Lindsay fashion, I just put on whatever the heck I want in the mornings. I mix and match colors, fabrics, whatever. If I like it, I wear it.
So my newest creation a few weeks ago was a fur vest, top with a big bow, a lace skirt, tights, and boots. I loved it. Hopefully I didn't look too crazy. You can judge for yourself. But not too harshly, please.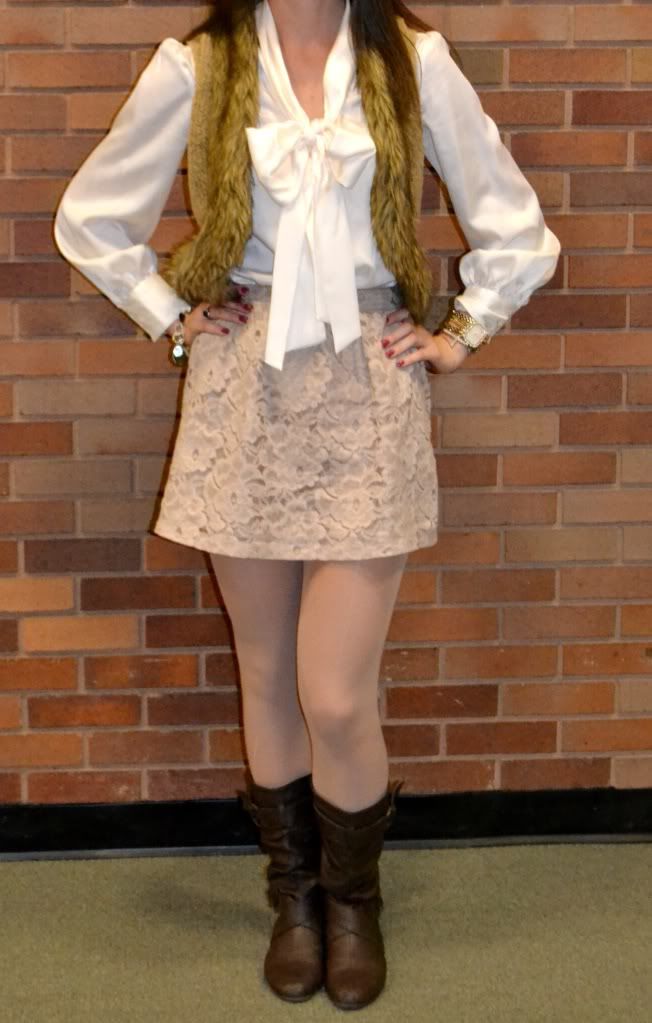 I am in love with this little vest. You'll probably catch it on the blog again some time in the future. And how lucky did I get that my tights matched the color of my skirt? Ha! Score!
Oh and this outfit, minus the boots, maaay have cost me around $20. That is what I'm talking about.
My fried Paige graciously snapped these photos for me after our sorority meeting. I have some pretty great friends to help me fulfill my blogging needs LOL!