Hey bloggy friends!
She's one of my fab Sponsors this month, go link up with her!
This weekend was Induction for my sorority so now all of our little babies have been inducted and are officially sisters! We have been planning this weekend since the summer and it sure feels good to have it behind us.
We had a great time and stayed up waaaaay too late. We didn't get in bed until 3:30...then got up at 8. Then I went to the Carolina game which started at 12, then Josh and I went and saw Skyfall. When I got into bed Saturday night saying that I was tired was BEYOND an understatement.
My sweet family :)
Aren't they gorgeous?! I have a BEAUTIFUL family...and really sweet too!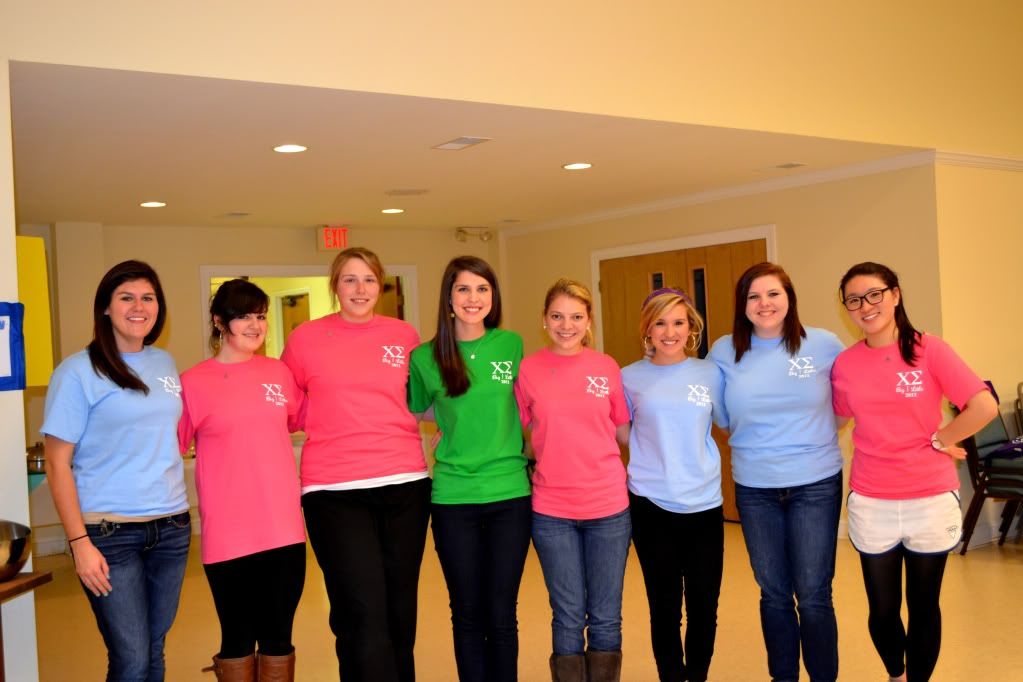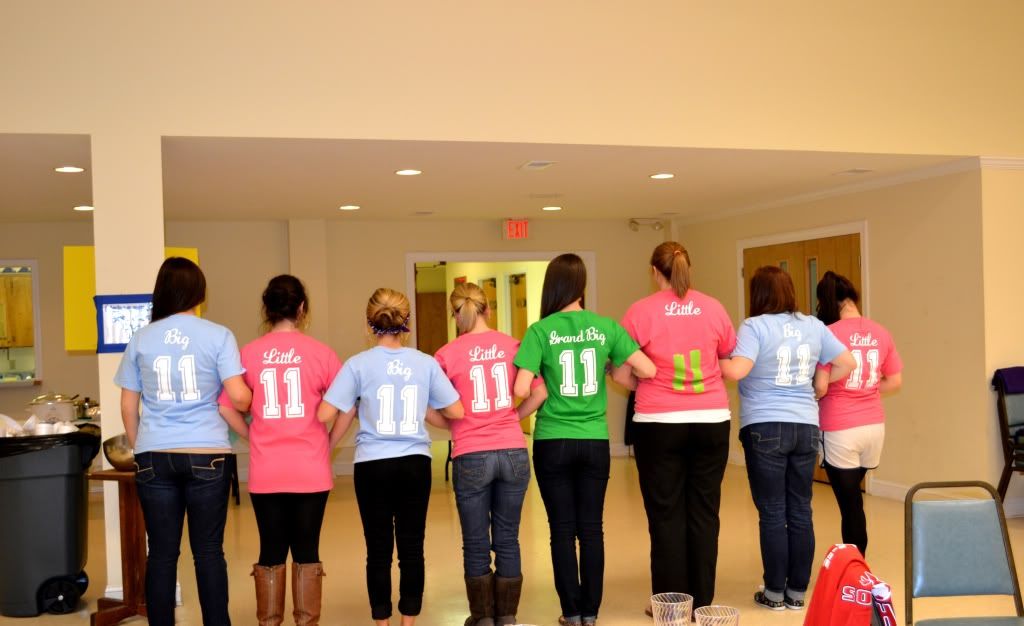 Morgan is FINALLY a sister, it's been quite the journey for her!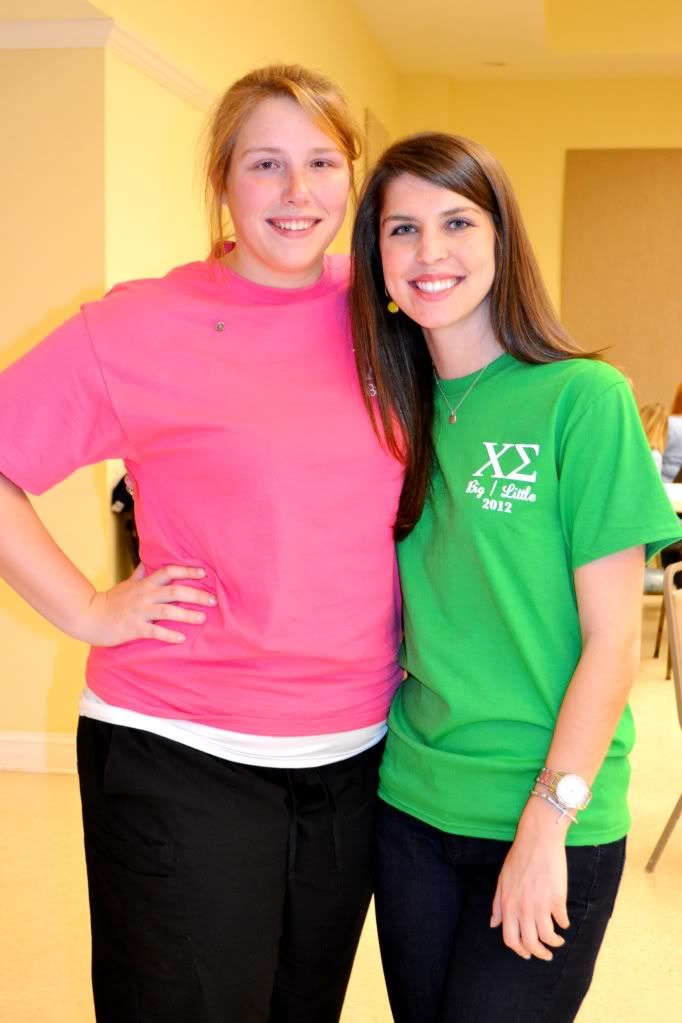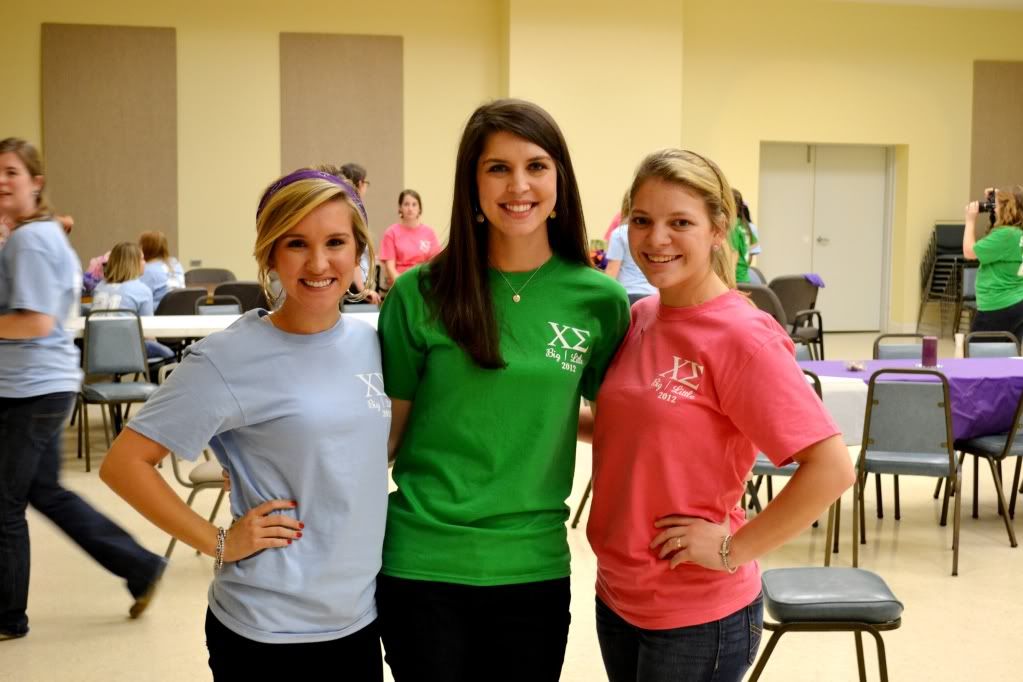 We have an exchange student in our family, so neat! Angela is a DOLL! I'm her Grand Big and she kept calling me grandma, hilarious!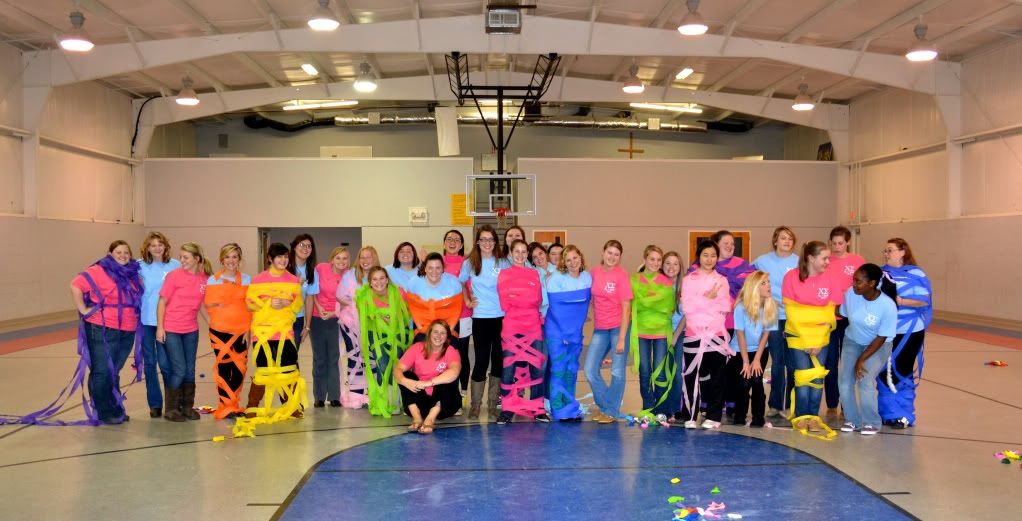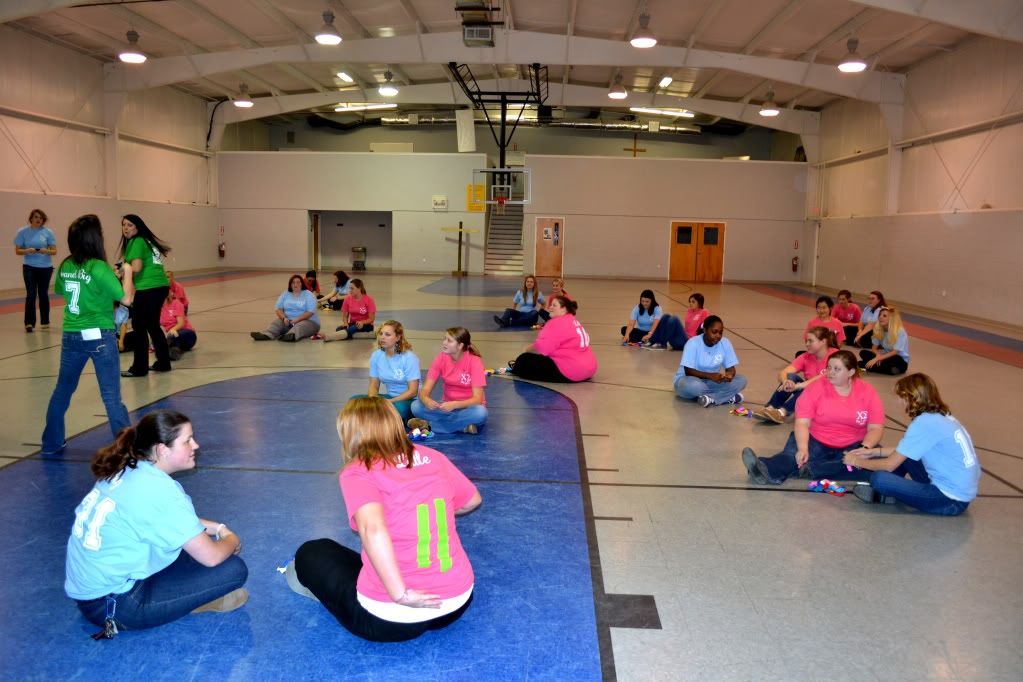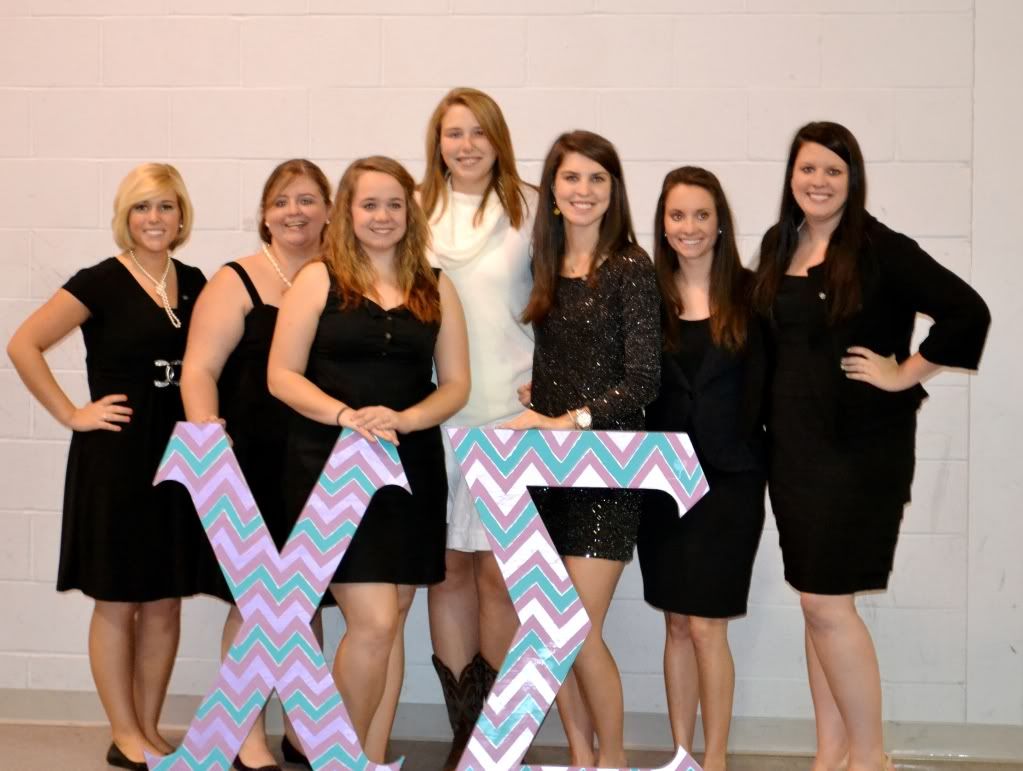 To my Sigma Sisters:
I love you all so much and God has blessed me IMMENSELY to be in a sisterhood with Godly women that are so sweet and kind-hearted. You are all so precious to me and fill me up with so much happiness.
After getting zero sleep Josh and I headed out to Williams-Brice. All I wanted to do during the game was sleep, ha! But it was a good game and great weather!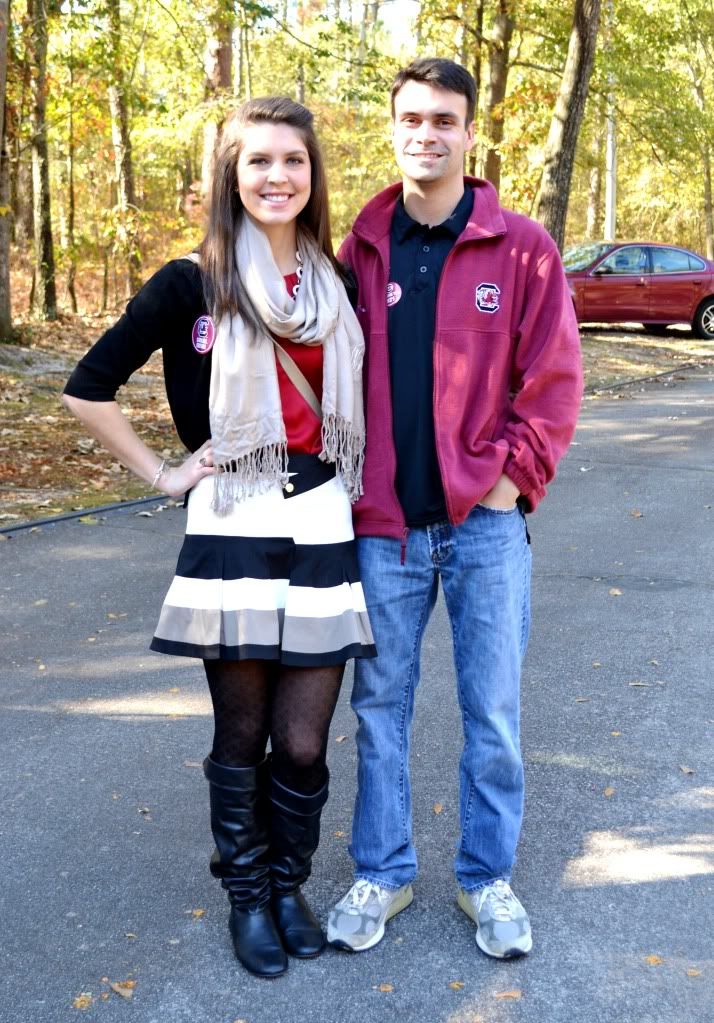 Josh is a total James Bond lover and I had never seen any of the movies but I agreed to go with him to see Skyfall. I am SO glad I went to see Skyfall, it was incredible...and that's saying a lot coming from me because I am not a big action movie fan.
GO SEE SKYFALL. It is totally worth it. But um, it cost us $21 to go to the movies...WHEN DID IT GO UP!?!? A $20 bill used to always cover our tickets, that is a shame!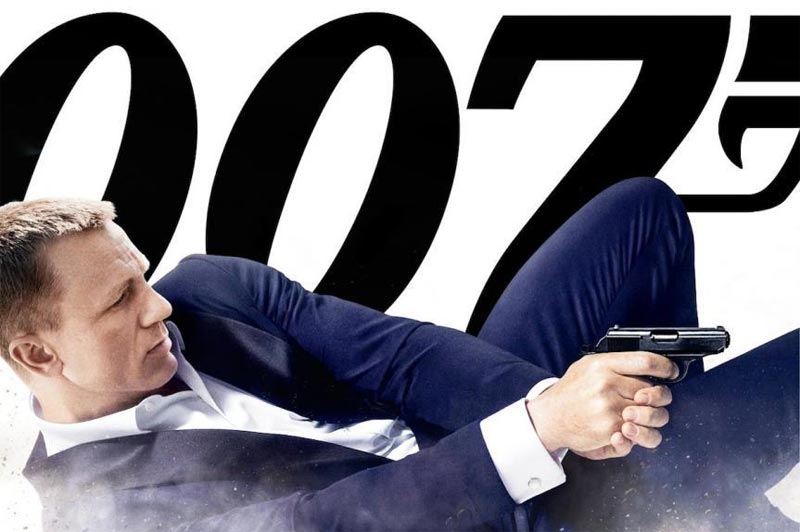 Also, the ONLY thing that I've been listening to is Taylor Swift's Red album. Girl hit it out of the ball park again, Lord that album is fantastic!
Happy Monday!