This is one of my favorite fall outfits so far! I wore this on the very first day that we actually had some cool weather. It felt SO good to put on a big chunky sweater and boots. And this outfit is the perfect "comfort" outfit. I was so comfortable all day!
I also felt a little like a sailor with the stripes and navy, red, and white. Or maybe I'm just really American? Who knows. Oh and speaking of America, the great state in which I live, South Carolina, has decided to petition to secede from the United States...WHAT?! They do say history repeats itself...who knows.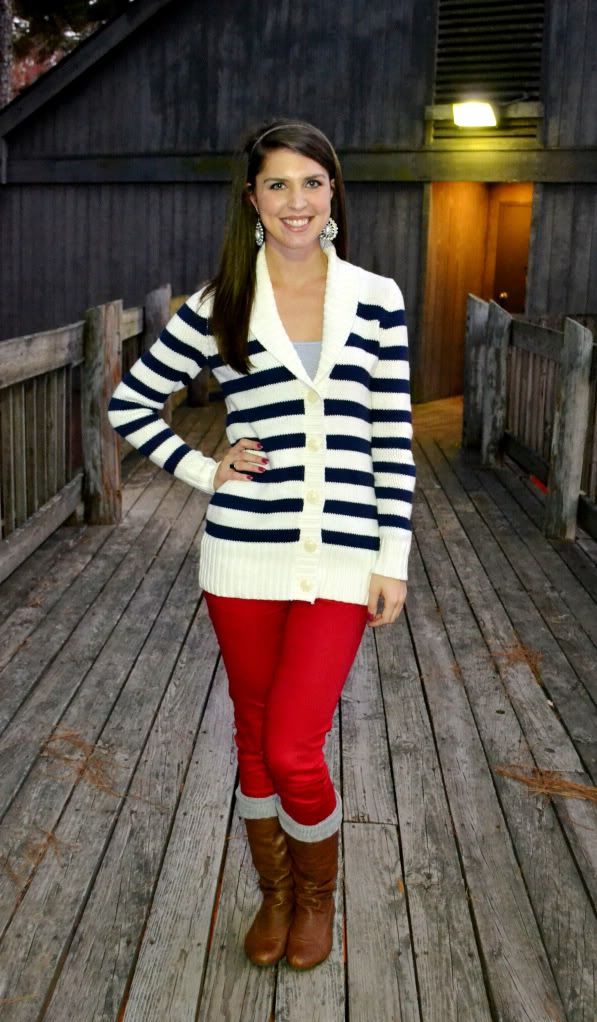 I found another outfit to rock my boot socks with and I have to say, I think I'm digging it.
And my hair looks decent in these pictures, you guys got lucky. It's been lookin' some sort of caa-razy lately.
Lovin' this cool weather and comfy fall outfits!