These beautiful bloggers are my sponsors for the month of November! You can find their buttons on my sidebar and please go take a look at their blogs, you are in for a real treat! Leave them a comment and let them know that I sent you. Show them lots and lots of love!
///////////
Hi y'all! My name is Melissa and I write for a little ol' blog called Grin & Barrett. I am a southern gal who loves to write about life in a small college town, being a newlywed, and the things I love to find on Pinterest. I also write about family, faith, and the importance of loving others. I have been blogging for a few years, but Grin & Barrett is just over a year old. I love learning new things and connecting with people. If you want to know more just check out my blog! I would love to get to know you. Let's be friends!
Blog
//
Facebook
//
Twitter
//
Pinterest
//
Instagram
My name is Makenzie and I am a junior at Clemson University majoring in Finance. I love anything classic and preppy. I enjoy shopping, baking, crafting, reading, and spending time with family and friends. I started my blog, So Simply Chic back in January without having a specific mindset of what I was going to blog about. I just wanted to be able to talk about my love for fashion, daily life stories, food, and just anything that came to mind!
Blog//
I'm Leanne and I blog over at
Simply Beautiful
!
Life can be hard.
Life can be tough.
Life can be full of trails.
But after all that I've been through in this life, my Savior has taught me to find beauty in all things.
God promises to hold us even when we cannot hold ourselves.
He is Ever-Present, Ever-True, & Ever-Beautiful.
Your world can be crashing down around you, but
I promise, if you look around you, you can find
some beautiful things in everything!
And sometimes those beautiful things are in
the very simple details of life.
My blog is made up of a little bit of everything!
I'm a 23 year-old living in a big Texas city.
I'm married to my best friend & in love
with an incredible Savior!
Journey with me as I find the beauty in life,
that is often found in the simplest of details.
Blog//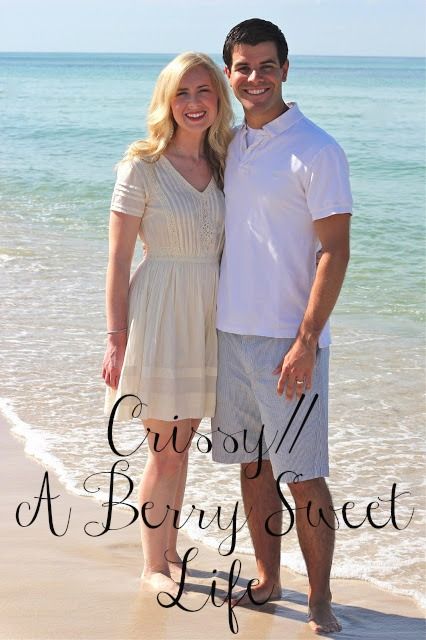 My name is Crissy, and my blog is A Berry Sweet Life. I am 26 years old and live in Tennessee with my husband and furry baby, Nala. I have a science nerd side (I'm a Pharmacist) and a girly girl side (hello shopping!!!). I love to blog about everything that interests me. This includes, but is not limited to, beauty products, food, tv/movies/books, my faith, my life, etc! I hope you'll stop by my blog and stay a while! I just love meeting new people through blogging, and all your sweet comments make my day!
Interested in Sponsorship with Every Day Life? Check out the Sponsor page on the right side of my blog. Send me an email and lets get the ball rolling, I'd love to have you here!