Oh friends, I have REALLY dropped the ball on outfit post lately, but ta-da I have one for today!
My sweet mama was my photographer and snapped some pics for me.
I mixed chambray, a military type vest, and scarf. This was truly a throw together what I have at home during fall break for an outfit. And I actually loved the way it turned out, I have a new outfit for when I get back to school.
Chambray is SUCH a staple for fall and I've had my chambray shirt since freshman year of college, 3 years ago. I had no idea I was buying such a great piece at the time but I sure am glad I picked it up!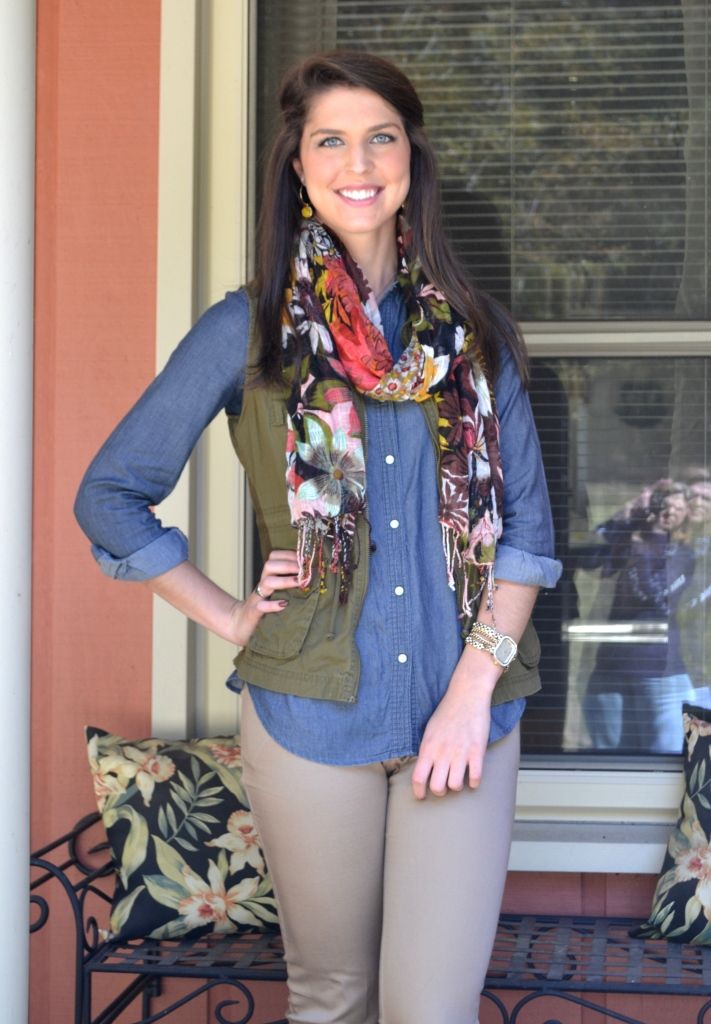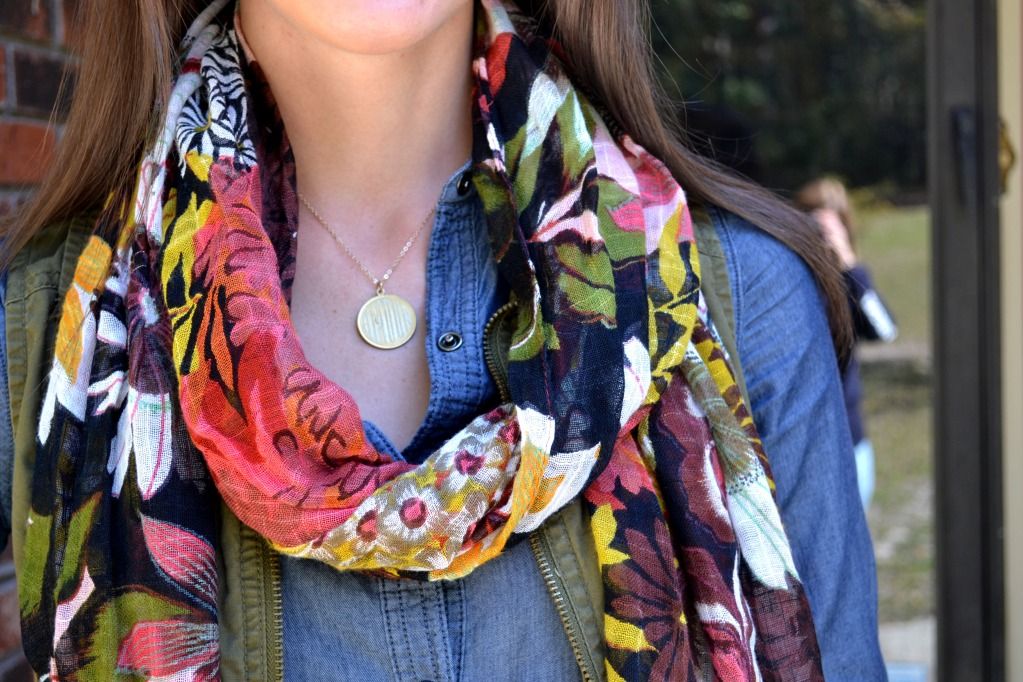 That necklace in the picture above is from Forever 21 and says love "amour". The thing was $3.90 and I love it SO SO much. I tried to wear it in all of my outfits last week, haha! I haven't been in Forever 21 but a hand full of times but I'm sure glad I went in last weekend!

Fall break ends today, and quite frankly I am bummed. Graduation, where are you?!