Top knots are EVERYWHERE nowadays...agree?
I think the look is so cute, so chic and can really finish off an outfit.
If you want effortless hair for a day, top knot it is. Today was super humid here and I wanted mess-free hair so I was rocking the top knot.
I wore my newly favorite hairstyle while I was out and about shopping on Sunday.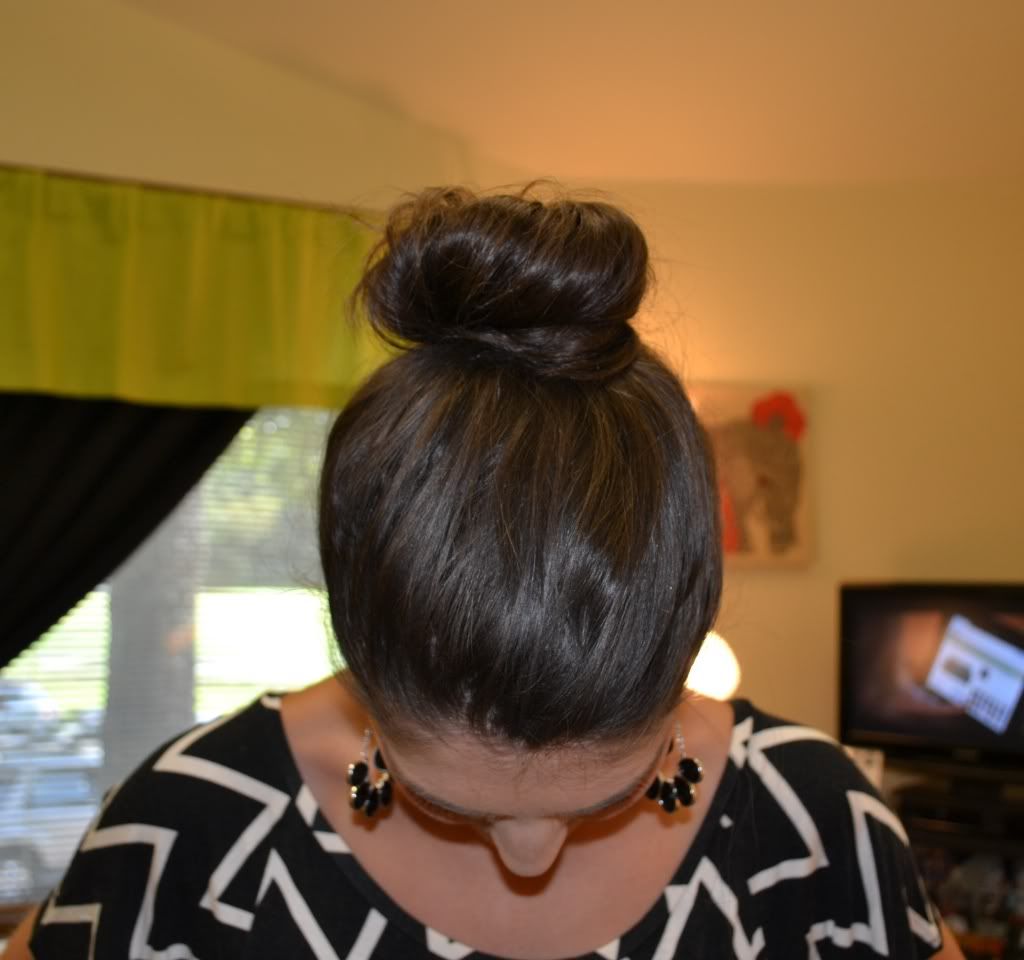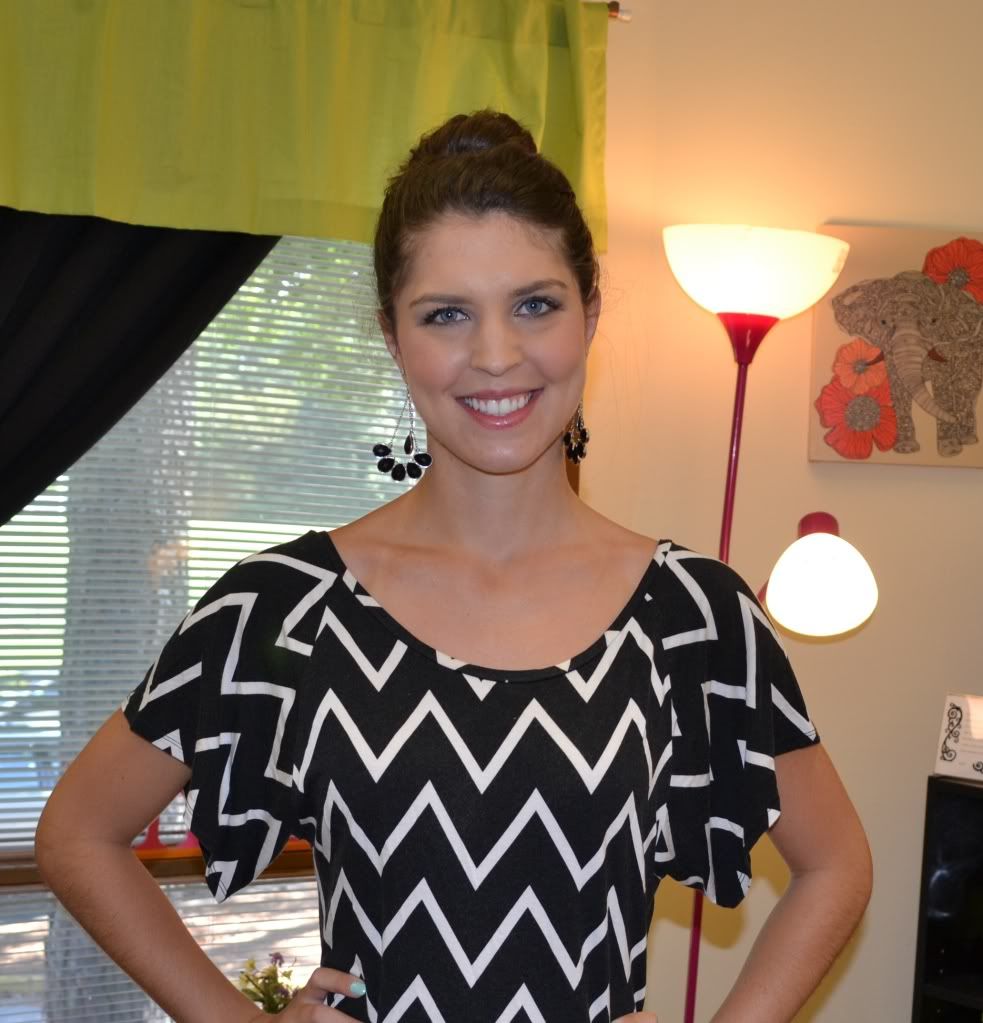 This look is super easy and anyone can do it!
Put in a high pony tail.
Tease the heck out of your pony tail.
Wrap it around.
Pin with bobby pins.
Spray with hairspray.
Adjust and straighten and voila, top knot!
What I like about this look is that it doesn't look exactly the same every time and it doesn't have to be "perfect".
On Sunday I also picked up one of those bun creator things from Sallys. I really have no idea what it's actually called but it's like this round thing you put in your hair and form your bun around it. I wasn't sure how I was going to like it but I wore it today and LOVED it! It was SO easy to use...and I don't even know if I used it right haha! But it creates more of a structured bun. I put in a ponytail put the bun thing through the ponytail then wrapped the hair around it and the fabric of the bun is made to hold all your bobbypins very easily! I definitely recommend this bun thingy haha!
Happy top-knotting friends!