Boy oh boy have the last 2 days been cray cray, I mean for real.
My freshmen residents moved in yesterday and I was up at 4:20 yesterday morning and did not lay down my head last night until 11:00. The Housing staff blew up and tied ribbon to 500 balloons to place around campus that early in the morning.
My legs are killlllling today, have mercy. I was on my feet all day but all of my residents are here and move in day was conquered, thank ya Lord.
Today I had to do transfer orientation for 3 hours then did a 10 minute shirt changed and worked in housing for another 4 1/2 hours.
I am wiped out honey bunnies.
And tomorrow I have Presidential Ambassador Training/Retreat and Saturday as well.
Rest time, where are you?!?
Classes start Monday, I need to get on picking an outfit out. Looking fab on the first day of class is a must, obviously.
Oh and Carolina kicks off their season tonight playing Vandy, GO Cocks!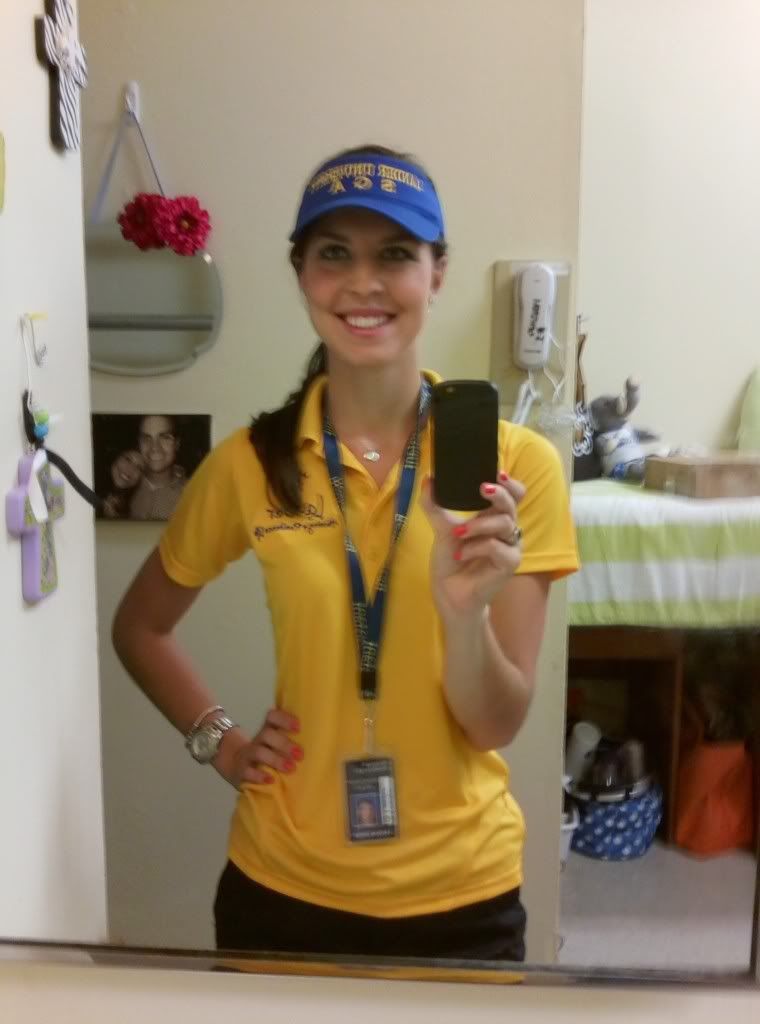 Don't I look exactly like a camp counselor?! Haha embarrasing!
My poor, poor feet after the longest day ever.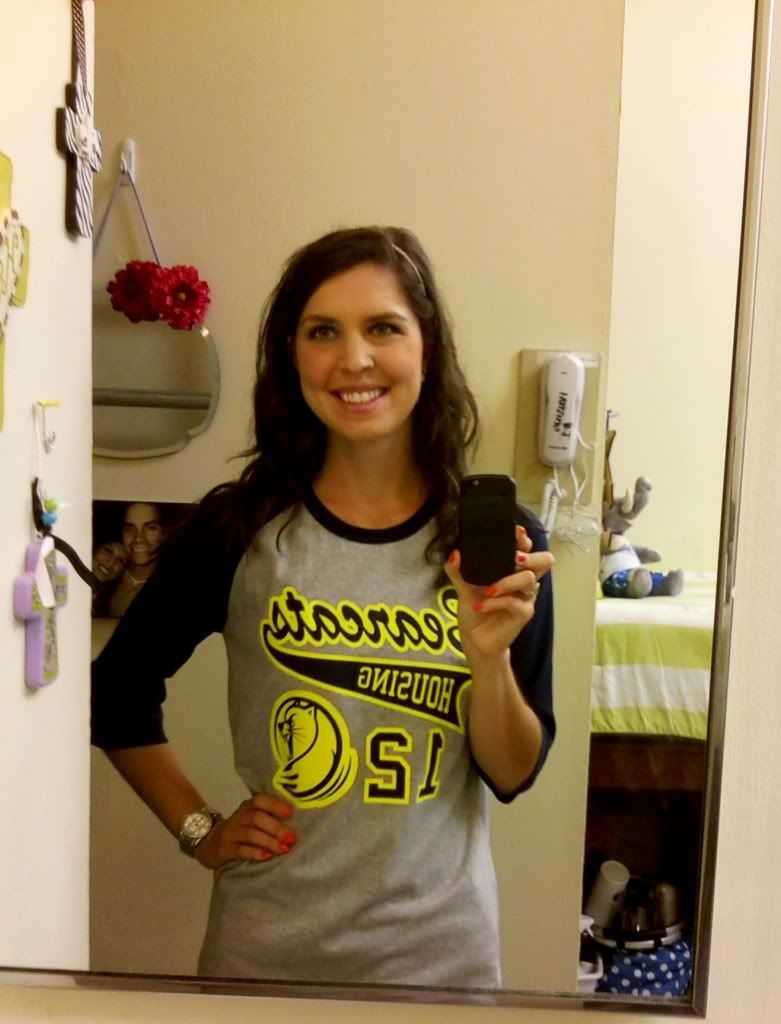 Day 2
Hope all you lovebugs have had a great week!