I often find myself wanting to find out what other peoples skin care routines are. I like to see what they think about products and what they think works and what doesn't.
Today I'm going to go through my daily skin care routine with y'all!
In the mornings I don't wash my face but I do rinse it really well with cool water to get off the oil that occurred while I was sleeping.
At night I wash my face with Philosophy's Purity face wash, I purchased this from Sephora.
I've been using this wash for a little over a month now and think it does a good job to get my skin clean.
At least once I week I add mark.'s berry grand exfoliating beads to my Purity cleanser.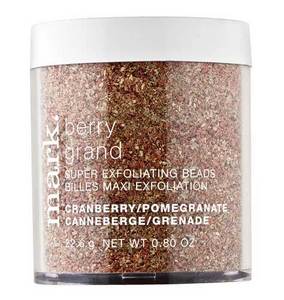 I love these beads so much and think they are the BEST creation ever. I know I've talked about them on the blog before but I find it so neat that you can add the exfoliation to your normal face wash so that you don't have to have two separate washes. Also, these beads make your face feel incredible.
After I wash my face I use Sephora's Instant Refreshing Toner.
This is the first time that I've used a toner and after using it for over a month I love the way it makes my skin feel. It really gets off the residue that almost all face washes leave behind and it evens out your skin and brightens it as well.
I use Equate's Daily Moisturizer each day before I put on my makeup.
I really like this moisturizer. It's not too heavy and gets the job done.
This is what I use on a daily basis, I'm still in search for a night time moisturizer that I can use before I go to bed.
Does anyone have one that they really like?
What does your routine look like? Have any products that you are in love with?