Heavens to betsy, I have been an awful blogger this week. I do sincerely apologize. Here's a run down of this past week schedule last week and this week's coming schedule.
Last week I had a spot removed off my leg to avoid any skin cancer scares in the future...now I'm all bandaged up with stitches to show off.
Last week was Columbia's first fashion week. Being an intern at the place that was putting the whole event on, I worked my you know what off and was there late, late into the night. Hence my lack of blogging AND getting to watch my favorite tv shows.
Tomorrow I am headed up to Lander to be a leader at freshmen orientation from Tuesday to Thursday, so my blogging will probably non-exsistent between now and then, sorry sorry sorry! Maybe I'll find some time to sneak some blogging in! They keep us sooooo busy.
And in upcoming news Josh bought him and I tickets to see Darius Rucker and Lady Antebellum...YAY!!!! So so so so excited!
And we're headed to the beach for the whole week, the last week of June with his family and I seriously can't wait. I can not wait to sit my behind in a beach chair and play in the ocean for a whole week, oh my!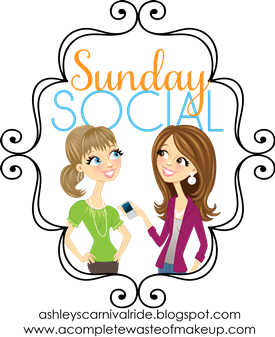 the very first one!
Here are today's questions:
How did you come up with your blog name? I wanted my blog name to really reflect what I planned to post on my blog. I wanted to blog about things that happen in my everyday life and what goes on with me in my normal daily routines. So here at Every Day Life, you will find everyday things :)
What is your favorite thing about blogging? Oh my gosh, I have two haha! First, I LOVE changing my blog layout. If you follow me regularly, you obviously know this haha! I love to be creative and change things up and my taste is always changing so I like to have something that matches me and my personality. My 2nd is reading other peoples blogs. I love to see into other peoples lives and get to know more about them and being able to relate to them.
What is one thing you have discovered because of blogging and now can't live without? Hmmm...I'm really not sure. I have tried a few things because of blogging but I'm not sure what I've found that I can't live without. I am pondering buying an Erin Condren planner and I am now in love with eos chapstick because of blogging!
Facebook or Twitter? And why? Gosh, this one is hard to answer too! I am facebook faithful and love being able to catch up with people and have albums full of pictures but I do love twitter and being able to post about what is happening right now.
If one celeb read your blog, who would you want it to be? Giuliana Rancic, hands down!
What is something you want people to know about your blog? I want people to know that I truly love to blog and appreciate comments and followers. I love to write about my feelings or whatever else on this blog and love for others to share theirs as well. I want my blog to open my eyes to other people and let them into my world as well.
Happy Sunday folks! Have a greeeeeeeeeeeeeat week :)