Today I'm linking up with 7 great bloggers for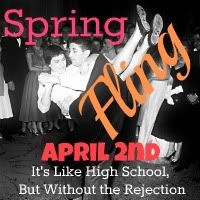 All you have to do is talk about ANYTHING that has to do with Spring. So I will be talking about the color teal and my new teal wedges that I am dying over. Teal is definitely my go to color for Spring but I'm also looking to add pinks and oranges to the mix as well :)
I obviously LOVE my teal necklace, it's just so fun and mixing colors is SO in this season!
What are your favorite things for Spring?
Other things that I love about Spring:
sundresses
long days
warm nights
butterflies
lots of sunshine
warm weather
beautiful flowers
school gets out in spring-- BEST one!